Here are the INET Finance & Society speech transcripts from Janet Yellen and Christine Lagarde. The entire day's events here. And Yellen made news there, with her "irrational exuberance"-like comments on stock valuations. I'm sure Yves will have plenty to say about it.
Your Winter Vegetables: Brought to You by California's Very Last Drops of Water Mother Jones
The promise of work in the fields in California has dried up Pacific Standard
Tesla's New Battery Doesn't Work That Well With Solar Bloomberg
Oil Train Derailment Prompts Evacuation in North Dakota Town ABC News
Trade Treachery:
On Five-Year Anniversary Of 'Flash Crash,' Zero Progress On Curbing High-Frequency Trading Abuses Think Progress
Futures Watchdog Can't Afford Routine Inspections, Massad Says Bloomberg
Former FDIC Chair Sheila Bair Named 28th President of Washington College Press Release
Dodd-Frank Rules Could Shave $895 Billion Off Economic Growth Over a Decade, Think Tank Says – Real Time Economics WSJ. Regardless of what you think of Dodd-Frank, this is one of the most hackish things I've seen in quite a while. Doug Holtz-Eakin, who used to consider himself a moderate, pulls a number out of his posterior that even he knows is fake. "Clearly, such a computation is subject to large uncertainties," he says. "It doesn't change the growth rate dramatically—it's not even a percentage point," he adds. "Everyone should take this all with a grain of salt… I have no belief that I've nailed it." And then WSJ runs it anyway with a big headline including the number that Holtz-Eakin spends the entire article disavowing. Shorter version: "This is a meaningless number, but it is big, and therefore important." What clowns.
2016 Watch:
Andrew M. Cuomo: Fast-Food Workers Deserve a Raise NYTimes. The power of the Fight for 15 movement strikes again. This is pretty incredible.
Chicago to Pay $5.5 Million in Reparations for Police Torture Victims Rolling Stone
Chelsea Manning: US security policies need 'healthy dose of sunlight' The Hill
Israel's Benjamin Netanyahu agrees coalition deal BBC News
Alberta Loses Its Goddamn Mind for the Fourth Time: A Guide for the Perplexed VICE
What Alberta's shocking election results could mean for the oil sands Brad Plumer, Vox
Handelsblatt poll says the majority of Germany's business executives now want Grexit Business Insider
Black Lives Matter:
'Our Demand Is Simple: Stop Killing Us' – NYTMag

Los Angeles police chief disturbed after his cops kill an unarmed transient on Venice Beach Raw Story. This happened less than a mile from my house last night, in an area I frequent.

LAPD Chief Beck: No 'Extraordinary Circumstances' to Justify Venice Fatal Police Shooting KTLA
DEA to traveler: Thanks, I'll take that cash Albuquerque Journal News
Aide to Kamala Harris, 2 others accused of running rogue police force – LA Times. "Aide" to Harris means in this case community affairs liaison, AKA "the guy who takes pictures of the Attorney General at events when she comes to town." Not exactly a top counselor.
How Growing Up Poor Changes Politicians WaPo. Featuring friend of the blog Brad Miller.
Dead Comedy Greats Will Perform Again — in Hologram Form NYTimes
Antidote du Jour: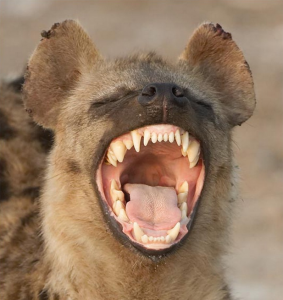 See yesterday's Links and Antidote du Jour here.