You Should Watch These Kittens, Science Says It's Good For You Wonkette
The strange case of 'Ozzie' the Australian cat who turned up in Northern Ireland ITV (martha r)
What's that Skippy? You're left handed! ABC Science
Majority moves: Baboons make democratic decisions, study finds Los Angeles Times
Outrage over China dog meat festival Financial Times
Should nuclear devices be used to stop asteroids? Bulletin of the Atomic Scientists
Russian Official Proposes International Investigation Into U.S. Moon Landings Moscow Times
Burn In Hell? Ian Welsh (furzy mouse)
Industrial Agriculture Is a Threat to World Food Supply TruthOut (furzy mouse)
Data Mining Reveals How Human Health Varies with City Size MIT Technology Review (David L)
Facebook facing giant uphill battle against a major emerging market headache: making money Business Insider (furzy mouse)
The great Moldovan bank robbery BBC
Fukushima operator 'knew of need to protect against tsunami but did not act' Guardian (martha r)
China shakes off deep slump as credit soars again Ambrose Evans-Pritchard, Telegraph
Thailand confirms its first case of MERS, death toll rises to 24 in South Korea CNN (martha r)
Dallas Buyers Club's threatening letter to downloaders revealed Sydney Morning Herald. EM: "Less than 5000 (alleged) downloaders is considered an 'egregious' level of piracy? Even if this is only for the Aussie market, that seems ludicrous."
Britain ignores past help at Waterloo as it debates EU pullout Bloomberg
Danish opposition wins election BBC. More right wing.
Grexit?
Greeks admit they will default at the end of the month as central bank turns on government Telegraph

Greek officials prepare public for Grexit! unbalanced evolution

The time has come for Tsipras to accept Europe's deal Financial Times. Criticizes the creditors more than you'd think from the headline.

Brussels Playbook Politico. A lot of byplay on the Eurogroup meeting.

Tax Revenue Collapses in Greece; Government Denies Capital Controls; Citizens Pull €2bn in Three Days Michael Shedlock

Greece's defiant youth opt for 'chaos' over more of the same Financial Times. Lead story.

Italian bond futures fall with no breakthrough in Greek talks Reuters

Thousands Rally in Athens to Urge Deal as Default Threat Grows Bloomberg. Hard to judge crowd size, but shot is from high up and the square does look full.

In Eurozone, Growing Support for a Greek Exit New York Times

The IMF's "Tough Choices" on Greece James Galbraith, Project Syndicate (David L)

Greek pensions laid bare MacroPolis. The site has provided good posts against austerity. This one, among other things, shows the breakdown of Greek pensions by age of recipient.
Honduran army seizes hospitals after Social Security scandal Associated Press (martha r)
Dominican Republic strips thousands of black residents of citizenship, may now expel them Vox (martha r)
Ukraine/Russia
Here's Why Moscow Doesn't Want the Donbas But Continues to Meddle There Anyway Atlantic Council
Syraqistan
The jobless Afghans 'paid by Iran' to fight for Assad BBC (martha r)
Trade Traitors
House approves fast-track 218-208, sending bill to Senate The Hill (furzy mouse)

75 per cent of Canadians unaware of TPP negotiations: poll CTV (frosty zoom)
All 50 US states fail to meet global police use of force standards, report finds Guardian
Md. attorney general seeks to shut down Everest investment-advice business Baltimore Sun
MRSA superbug found in supermarket pork raises alarm over farming risks Guardian
Black Injustice Tipping Point
Oil
Oil price drop forced Saudi Arabia to open its stock market to the world Business Insider
FSU Students Power Wash The Kochs While Exposing Possible IRS Violations Daily Kos
Economic recovery: Wage growth is back Business Insider
Friday lay day – Job Guarantee becomes a mainstream preference Bill Mitchell
Seen That Job Listing for a While? It's No Coincidence Wall Street Journal
Antidote du jour: Stephen L sends an image he saw on LinkedIn: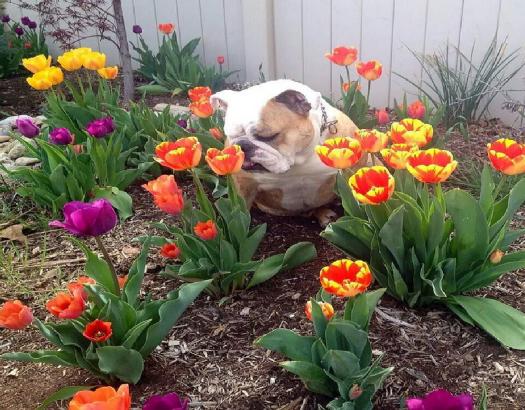 See yesterday's Links and Antidote du Jour here.