Timeline Of Mass Extinction Onion (David L)
House Cat Is So Not Impressed By Mountain Lion At The Door Huffington Post (David L)
Every state flag is wrong, and here is why Washington Post (Chuck L)
Men think they are math experts, therefore they are PhysOrg
Facebook only hired seven black people in 2013, latest diversity report says Guardian (reslic)
Can an Algorithm Hire Better Than a Human? New York Times (David L)
UBER PROTEST IN PARIS: FRENCH CABBIES BLOCKADE ROADS, ASSAULT DRIVERS Fast Company
What Cuba can teach America about organic farming PBS
WATCH: Here's the difference between a psychopath and a sociopath PsyPost (Chuck L)
Iron: A biological element? PhysOrg (Chuck L)
Seeing behind the headlines about China's attack, stealing the governments' jewels Fabius Maximus (furzy mouse)
Beijing beats Washington in the South China Sea's war of willpower Business Spectator
Chinese stocks tumble as Morgan Stanley says don't buy the dip Sydney Morning Herald (EM)
China's Market Selloff Accelerates Wall Street Journal
With $27 trillion in savings, Chinese are set to change the world Sydney Morning Herald. Not necessarily. Any financial asset is someone else's financial liability. Tons of financial assets, like railroad stocks in the 19th century, or Japanese purchases of golf courses in the bubble years, resulted in a lot of wealth destruction.
Greek, China woes slam Aust stocks Business Spectator
India's State-Owned Banks Strained by Bad Debt, RBI Warns Wall Street Journal
UK youths win for color-changing condom to recognize STIs PhysOrg (Chuck L)
Grexit?
Greek bailout talks postponed to Saturday Financial Times

Crisis talks on Greece to stretch into the weekend ekathimerini

Greece No Closer to a Deal as Debt Deadline Nears New York Times. At the end of the article, it described the offer Tsipras can't refuse: "Pick up pen and sign, or we blow up your banking sector."

Greece talks to go down to the wire amid fears of imminent banking collapse Telegraph. Merkel reportedly told Tsipras to "shut up". And if there is no deal, Greece may have to impose capital controls on Monday.

Germany's Merkel: currently not possible to find fresh funds for Greece Reuters. June 30 is a real deadline. The Eurogroup members, and that means some parliaments, including critically Germany's, need to either approve a bailout or a bailout extension of the so-called "second bailout" which otherwise expires then.

Why Crucial Greek Debt Talks Keep Collapsing Ed Conway, Sky

Greece: when populism fails EUROPP. Neoliberal solutions, but nevertheless some good observations on how the two sides got where they are.

Markets twitchy as Greek saga drags on Financial Times. Wow, this is asking for someone to pull out a pitchfork: "'We knew there were going to be a few obstacles in the way of a deal, but we certainly did not expect it to turn into a farce,' said Divyang Shah, global strategist at IFR Markets." No, this is not all about you and your precious positions.

Another #EuroSummit is not foreseen. Leaders expect the #Eurogroup to conclude this process at their meeting on Saturday Donald Tusk (@eucopresident)

The Greek drama is far from over – even if there is a deal Open Europe

Greek Pensioners Demonstrate Against Inhumane Austerity Demands Real News Network. I haven't seen good estimates as to how large this protest was.

New Democracy airs idea for new coalition ekathimerini

Greek tourism stays strong despite euro zone worries CNBC

The impact of economic austerity and prosperity events on suicide in Greece: a 30-year interrupted time-series analysis BMJ (Dr. Kevin). We wrote up this study when it was released last year, but it bears looking at again.
Syraqistan
ISIS Declares Governorate in Russia's North Caucasus Region Institute for the Study of War (furzy mouse)

THE BEST DEFENCE IS A GOOD OFFENSE Sic Semper Tyrannis
Ukraine/Russia
NYT's Orwellian View of Ukraine Consortium News (RR)
Big Brother is Watching You Watch
Google Was Gagged For Four Years From Talking About Fighting The Wikileaks Investigation Techdirt (Chuck L). A must read.

DNA EVIDENCE IS NOT FOOLPROOF Popular Science (Robert M)

Opinion: The reasonable expectation fallacy Christian Science Monitor. William B: "It's rare for a card carrying member of the Deep State to offer a public statement against certain technical advances and the threat they represent to basic human rights."
Obamacare
Conservatives steamed at Chief Justice Roberts' betrayal Politico (furzy mouse)

Supreme Court upholds Obamacare subsidies: GOP sobs (while secretly breathing a sigh of relief) Daily Kos (furzy mouse)

Meet the Health-Law Holdouts: Americans Who Prefer to Go Uninsured Wall Street Journal. EM:

I'm in this group – have negotiated substantial cash-price discounts with my GP and dentist, and paying cash for prescriptions costs less than half than what my insurance used to get billed. I am far, far from wealthy but have enough money saved to cover most anything sub-catastrophic. Million-dollar-cancer treatment is of course off the table, as well as catastrophic injury – but having lived through two of the latter in my lifetime, I've no intention of surviving a third, should it occur. YMMV as far as the risk calculus goes. Ain't life in the self-anointed Greatest Nation On Earth grand?
Trade Traitors
RHINOs in Charge Huffington Post (Bob H)
State Department Says Hillary Clinton's Email Disclosure Was Incomplete Wall Street Journal
Wall Street Front Group Pleads for Government Help in New York Times OpEd Pam Martens and Russ Martens
Troubled Delta System Is California's Water Battleground New York Times
Oil
Indebted Shale Oil Companies See Rough Ride Ahead OilPrice (Joe Costello)

Fracking Linked to Increased Infant Mortality in Alarming New Study Alternet
Manhattan Land Plot Said to Be Sold for Almost Double 2011 Price Bloomberg (Scott)
Calpers's Disclosure on Fees Brings Surprise, and Scrutiny New York Times
Class Warfare
Whole Foods Has Been Overcharging for Your Groceries, According to New York City Investigation Alternet
On Edward Hopper New York Review of Books (Bob H)
Antidote du jour. From Panos: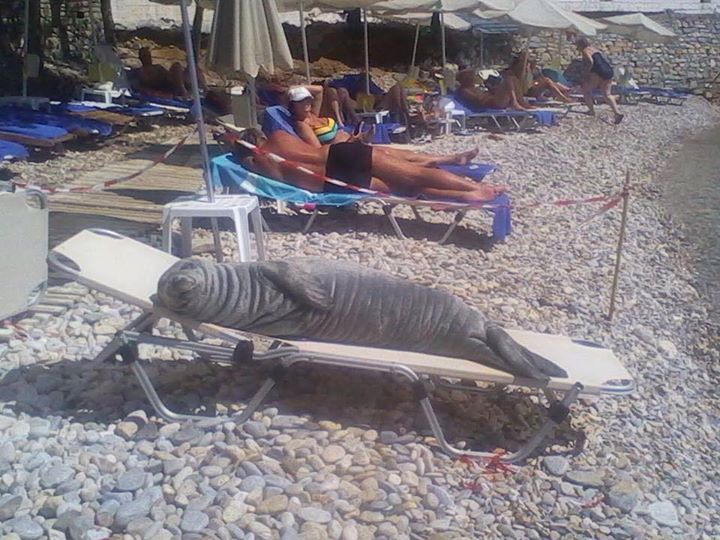 See yesterday's Links and Antidote du Jour here.