By Lambert Strether of Corrente.
TPP/TTiP/TSA
List of traitors in House and Senate, with phone numbers. Hat tip, reader Vatch. Be sure to visit them when they return to the district. If a traitor is mentioned in Water Cooler, their name is in bold. (A reader helpfully sent me an updated version with phone numbers which I will install shortly!)
ISDS: "Canada being sued for billions under NAFTA investor protections" [Toronto Star].
Malaysia: "U.S. Trade Representative Michael Froman told Malaysian lawmakers in a meeting this week the United States is ready to close a Trans-Pacific Partnership (TPP) deal this month with almost all of the parties involved and warned that Malaysia will be "left behind" if it cannot agree to the terms, according to a source familiar with the meeting" [Inside Trade (Subscription only)]. Given that (1) Malaysia is convulsed by the 1MDB corruption scandal, and (2) that Malaysia's bumiputra is nothing but an ethnically-based system of trade barriers, this could be hard for them. (And we deep-sixed that troublesome slavery matter for them, too! Along with the mass graves. Why, the ingratitude!)
WTO vs. TISA: "Moreover, under GATS, any non-TiSA WTO member can raise a dispute on the ground of its rights and obligations being impaired, and get a binding ruling via the DSU. Such a grievance could arise for a WTO member if it finds its own existing access to the services markets of the TiSA members reduced despite Article V clearly saying that any integration agreement, in respect of a non-member, "shall not … raise the overall level of barriers to trade in services within the respective sectors or subsectors compared to the level applicable prior to such an agreement" [The Wire]. Interesting, but nerdy (for me).
2016
Sanders
"Sen. Bernie Sanders (I-VT) has announced that he is teaming up with Sen. Elizabeth Warren (D-MA) to co-sponsor her bill that would reinstate the Glass-Steagall Act" [PoliticsUSA]. And that's one of the issues Hillary Clinton has been hazy about. 

Allowing commercial banks to merge with investment banks and insurance companies in 1999 was a huge mistake. It precipitated the largest taxpayer bailout in the history of the world. It caused millions of Americans to lose their jobs, homes, life savings and ability to send their kids to college. It substantially increased wealth and income inequality and it led to the enormous concentration of economic power in this country.
And it happened on Bill Clinton's watch, so what about it?
The S.S. Clinton
"The Clinton campaign is managed by Robby Mook, who prides himself on being something of a skinflint. Campaign aides have been taking the bus between New York and Washington, D.C., rather than spring for the pricier Amtrak ticket" [Wall Street Journal]. But "skinflint" is relative:

Q2 campaign spending:

| | |
| --- | --- |
| Sanders | Clinton |
| Staff $112k | $3.7m |
| Rent $40k | $464k |
| Polling $0 | $900k |

For perspective, Clinton's quarterly spending on staff is five times Bernie's net worth ($737,000).
Republican Principled Insurgents
More on the Wisconsin Supreme Court decision that shut down the "John Doe" investigation into Walker's financing [Brennan Center for Justice]. Note that the Brennan Center isn't into partisan fodder (check the board of directors):

"This ruling raises grave concerns about the fairness and impartiality of the court in this case," said Matt Menendez, counsel at the Brennan Center for Justice. "Based on publicly-available information, it is extraordinary that the Wisconsin Supreme Court refused to explain how several the justices could, ethically and constitutionally, even rule on this case."

In 2010, the Wisconsin Supreme Court specifically changed the state's recusal rules in 2010 to exclude "campaign contributions" as a basis for judicial recusal. One of the targets of the investigation, Wisconsin Manufacturers & Commerce, helped draft the rule change.

According to the Wisconsin Democracy Campaign, a group that tracks political spending, the four justices who ruled in the case received the following election support from the groups who won in today's decision:

The Wisconsin Club for Growth reportedly spent $400,000 for Justice Annette Ziegler in 2007, $507,000 for Justice Michael Gableman in 2008, $520,000 for Justice David Prosser in 2011, and $350,000 for Justice Patience Roggensack in 2013.
The Wisconsin Manufacturers & Commerce spent an estimated $2.2 million for Justice Ziegler, $1.8 million for Justice Gableman, $1.1 million for Justice Prosser, and $500,000 for Justice Roggensack.
Citizens for a Strong America spent an estimated $985,000 in support of Justice Prosser.

Ka-ching.

"Scott Walker Push For Milwaukee Bucks Arena Subsidy Could Benefit His Fundraising Chief" [International Business Times]. Ka-ching.

Rand Paul: "In a June CNN poll of likely Republican voters and a July Quinnipiac poll of caucus-goers in Iowa, Paul clocked in at 12 or 13 percent support among men, but just 2 to 4 percent among women. No one else faces a gender gap that comes close" [National Journal].

Marco Rubio: Good long-form read on how Rubio exercised power in the Florida legislature [National Journal].
Republican Clown Car
"[W]e will cover [Trump's] campaign as part of our Entertainment section" [HuffPo]. Ha. As I was saying….

Trump calls off bet with MSNBC's O'Donnelll after O'Donnell apologizes [The Hill]. The beef? Trump's actual wealth… 
The Hill
" Warren Pushes U.S. Regulators to Revisit Wall Street Swaps" [Bloomberg]. What could go wrong?
"Obama, Koch Brothers in Unlikely Alliance to Overhaul Criminal Justice" [Wall Street Journal].
Stats Watch
Consumer Price Index, June 2015:  "up an as-expected 0.3 percent in June, isn't soaring but, as Federal Reserve policy makers are predicting, underlying pressures are beginning to inch higher" [Bloomberg]. Two-thirds of the gain tied to rise for owners' equivalent rent in another indication of rising demand in the housing sector."
Consumer Sentiment, July 2015: Softening below expectations [Bloomberg]. "[T]oday's report suggests that the best for confidence may already have passed."
Housing Starts, June 2015: "Strong demand for apartment units drove housing starts & permits data far beyond expectations, overshadowing less strength for the key single-family home category [Bloomberg]. And: "The increase is entirely a multi family story, and multi family dwellings are cheaper/smaller than single family" [Mosler Economics].
"Though new homes represent only a fraction of the housing market, they have an outsize impact on the economy. Each home built creates an average of three jobs for a year and generates about $90,000 in tax revenue, according to NAHB data" [AP].
Fed semiannual Monetary Policy Report: "Despite these increased market discussions, a variety of metrics of liquidity in the nominal Treasury market do not indicate notable deteriorations" [Business Insider].
"North Korea's economy expanded by 1.0% in 2014. … That's just better than the 0.9% growth recorded in the Eurozone last year" [Business Insider].
"Hedge fund manager Paul Singer said that China's debt-fueled stock market crash may have larger implications than the U.S. subprime mortgage crisis, echoing warnings from fellow billionaire money managers Bill Ackman and Jeffrey Gundlach" [Bloomberg].
"China has created what amounts to a state-run margin trader with $483 billion of firepower. … [T]he financing is up to 25 times bigger than the support fund started by Chinese brokerages earlier this month. That's probably enough to restore confidence among China's 90 million individual investors" [Bloomberg].
"Onion Explains: The Rise Of China" [The Onion].
"New research from the Federal Reserve Bank of New York shows a 10% appreciation in the U.S. dollar during one quarter will reduce GDP growth by half a percentage point over a year and the effects will linger into the following year" [Market News].
"Almost every economist reports having engaged in at least one practice considered unacceptable by peers. For example, one third of the participants admit to having cherry-picked results" [Economist]. Maximizing… 
Big Brother Is Watching You Watch
"[P]ractically every new surveillance technique American law enforcement tries out—whether it's GPS tracking of vehicles, aerial surveillance with drones, or searching a cell phone taken from a suspect at the time of arrest—has first come to light in a drug case" [Wired]. Good long-form article.
Gaia
"The annual State of the Climate report is out, and it's ugly. Record heat, record sea levels, more hot days and fewer cool nights, surging cyclones, unprecedented pollution, and rapidly diminishing glaciers" [Bloomberg]. Check out the map: The only continential land mass that's cooler than usual and a global power is Eastern United States. While the rest of the world can experience record heat, the polity with the most power to change things can only imagine it. It's like Gaia is saying: "Go on. Be like that. But you'll be s-o-r-r-y!"
"And, according to new research, fjords in West Greenland are much deeper than previously thought. That means the world's sea levels could rise faster than anticipated, because those outlet glaciers are more exposed to warm water. The findings have been peer-reviewed and accepted for publication in Geophysical Research Letters" [WaPo].
EU/EZ
"Greek bailout to hit ports, shipping" [joc.com (PT)]. Good explainer on how the Greek shipping industry is organized. One nugget:
Meanwhile, Greek shipowners, who control the world's biggest fleet of some 4,200 ships totaling 324 million deadweight tons and worth around $112 billion, according to VesselsValue.com, an online ship valuation site, are bracing for sharply higher tax bills.

The industry also risks losing its tax exemption status, enshrined in the Greek constitution, that has ensured shipowners have remained in the country, employing nearly 200,000 seafarers and onshore staff, while their ships fly flags of convenience, led by Liberia and Panama, and their companies are registered in tax havens or listed on foreign stock markets, mostly in the U.S.

Greek shipowners had already pledged to voluntarily pay an extra 420 million euros in tonnage taxes over the next four years in a deal struck with the previous New Democracy government that was ousted by Syriza in January's general election.

But there are fears that many shipping companies may now shift their operations to more tax friendly countries. Cyprus, 40 percent of whose fleet is Greek-owned, is seen as the most likely destination.
"Greece battles huge wildfires in Athens, Peloponnese" [AFP]. More good news….
The Bernanke blogs again: "Second, it's time for the leaders of the euro zone to address the problem of large and sustained trade imbalances (either surpluses or deficits), which, in a fixed-exchange-rate system like the euro zone, impose significant costs and risks. For example, the Stability and Growth Pact, which imposes rules and penalties with the goal of limiting fiscal deficits, could be extended to reference trade imbalances as well. Simply recognizing officially that creditor as well as debtor countries have an obligation to adjust over time (through fiscal and structural measures, for example) would be an important step in the right direction" [Brookings Institution].
"In a note sent to clients Friday [Societe Generale's Albert Edwards] says: "For me the biggest unforeseen impact of last weekend is that the Greek 'agreement' makes it far more likely that the UK will leave the EU after the 2017 referendum" [Business Insider].
Class Warfare
"The end of capitalism has begun" [Paul Mason, Guardian]. Oh?
"The Health Cost of Upward Mobility" [The Atlantic]. Seems that stress and intersectionality would be a fruitful area for research.
"Millennials Who Are Thriving Financially Have One Thing in Common" [The Atlantic]. At least they're not confusing a demographic category with a political agent.
Millions of America's young people are really struggling financially. Around 30 percent are living with their parents, and many others are coping with stagnant wages, underemployment, and sky-high rent.

And then there are those who are doing just great—owning a house, buying a car, and consistently putting money away for retirement.

These, however, are not your run-of-the-mill Millennials. Nope. These Millennials have something very special: rich parents.
I don't see why poor people couldn't have chosen better parents. What's wrong with them?
"When I was reporting from France this spring, UberPOP drivers clearly knew they were working outside the law. To evade police, drivers sometimes asked paying passengers to sit in the front seat and pretend they were friends (you know, as if they were actually "sharing" a ride) [WaPo].
No company has the right to unilaterally exempt itself from public laws, even if it considers those laws to be kind of stupid. That's not civil disobedience; that's racketeering.
No, it's Silicon Valley glibertarianism.
News of the Wired
"Red All Over: How a Tiny Bug Changed the Way We See the World" [Humanities].
"Or, How I Learned to Stop Worrying and Ignore the Metrics" [Boing Boing].
"Tracking Compliance and Scope" [W3C Last Call Working Draft]. Scope: "Do Not Track is designed to provide users with a simple mechanism to express a preference to allow or limit online tracking." Note the authors.
"Turkish Muslim televangelist tells rival: Oral sex is allowed in Islam" [Al Arabiya].
"Music piracy became to the early two-thousands what drug experimentation had been to the late nineteen-sixties: a generation-wide flouting of both social norms and the existing body of law, with little thought for consequences" [The New Yorker]. Good long-form on the rise and fall of Napster, and the relation of piracy to CD-pressing and industry consolidation.
Ellen Pao: "The trolls are winning." [Boing Boing].
* * *
Readers, feel free to contact me with (a) links, and even better (b) sources I should curate regularly, and (c) to find out how to send me images of plants. Vegetables are fine! Fungi are deemed to be honorary plants! See the previous Water Cooler (with plant) here. And here's today's plant (Dimitri):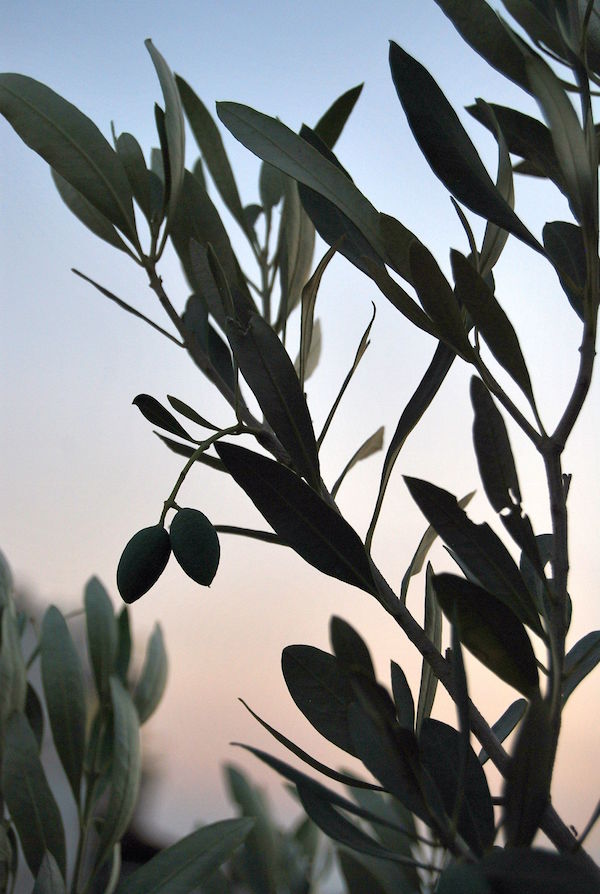 From Dimitri's balcony in Athens…
NOTE: Please free to test the donation dropdown, where the amount you select should finally appear on the PayPal form! Thanks to kind reader DK, who fixed my code. (And if you have problems, please let me know using the contact link, so as not to clutter the thread.)
If you enjoy Water Cooler, please consider tipping and click the hat. I need to keep my server up! And pay the plumber….