By Lambert Strether of Corrente.
TPP/TTiP/TISA
List of traitors in House and Senate, with phone numbers. Hat tip, reader Vatch. Be sure to visit them when they return to the district this week. If a traitor is mentioned in Water Cooler, their name is in bold.
"State Department cables reviewed by International Business Times show that [former SoS Clinton's] agency — including her top aides — were deeply involved in the diplomatic deliberations over the trade deal. The cables from 2009 and 2010, which were among a trove of documents disclosed by the website WikiLeaks, also show that the Clinton-run State Department advised the U.S. Trade Representative's office on how to negotiate the deal with foreign government officials" [International Business Times]. Clinton to private meeting of AFL-CIO: "I did not work on TPP."  Well, it depends on the meaning of the word "I," no doubt. But then, that's always been the question, hasn't it?
Readers, the Maui meeting is wrapping up today:  Please check back for more links.
"Outside the negotiation rooms, official advisors, congressional staff, trade groups, lobbyists and non-profit advocates roam the resorts' lobby, using every spare plug to charge phone and laptops, meeting among themselves, and hoping to catch a moment with the delegates, either through official briefings or unguarded moments in the elevator or hotel restaurants" [Market Place]. "The Lanyard Class."
Sherrod Brown: "'The rifts are still there and they will be apparent again when the TPP comes for a vote, probably in January.' But he said the divide wouldn't be permanent because Democrats agree on most core issues. 'It will be divisive, but it will be healable,' he said of the trade debate" [The Hill]. Some might regard that as not entirely a good thing.
UPDATES
I knew the Times story on environmental protections was fluff, and it was. "Some environmental groups, like the Sierra Club, insist that [the "environmental accord"] lacks the binding enforcement measures that the Obama administration promised when talks began" [New York Times]. The Sierra Club is as corporate as they come. If you've lost the Sierra Club…
" [!!] to the 11 partner nations, [the Sierra Club's Ilana] Solomon said. 'Requiring the U.S. to automatically approve exports is going to facilitate more fracking, more fossil fuel infrastructure, and more climate changing emissions'" [Climate Progress].
Day 4 in Maui. Negotiators had a long night last night, everyone is now expecting without expecting anything #tpp pic.twitter.com/wgd3E7iqtc

— Burcu Kilic (@burcuno) July 31, 2015
News conference scheduled for 11.30 NZT / 7:30PM EST [Radio New Zealand]. Here is a link to the USTR's ministerial live-stream.
"If there is no agreement, the Hawaii talks might be extended, or more likely postponed until late August" [Sidney Morning Herald]. Details of horse-trading and sausage-making omitted….
Australia: "On Wednesday, Robb suggested he was considering a "modified version" of ISDS, and that he would only agree to it if there was a "carve out for public policy on health and the environment". In the most recent leaked draft of the text of the TPP Investment Chapter, it was clear that Australia had proposed carve outs for the Pharmaceutical Benefits Scheme, Medicare, the Therapeutic Goods Administration and the Office of the Gene Technology Regulator. These had yet to be accepted by the other parties to the agreement. No carve outs were provided for other areas of health policy (e.g. tobacco and alcohol control) or for environmental policies" [The Drum].
ISDS: "One key sticking point in the negotiations is a proposed 'carve-out' to prevent tobacco companies from being able to sue governments and block anti-smoking regulations. The tobacco companies are trying to block this carve-out because it 'sets a bad precedent' of allowing governments to protect their citizens" [Our Future]. So, go with the "carve out" or stand on, er, princple? We'll soon know.
"The missive from McConnell suggests that congressional approval for the Trans-Pacific Partnership (TPP), a deal with 11 other countries that is the central goal of Obama's trade policy, could be jeopardized by the tobacco [carve-out] language" [The Hill].
"Announcement now expected 5.30pm NZ time" / 1:30AM EST [@andywhitenz].
"'We are still aiming to conclude the negotiations by the time of the news conference,' Japanese Economy Minister Akira Amari said before heading into a plenary session. "Some countries are insisting on enormous demands and that's the cause of the impasse." [CBC]
"Both Malaysia and Vietnam are holding their ground against other TPP initiatives, including ones that would open government procurement to foreign bidders, put state-owned enterprises in the hands of the private sector and enforce strict intellectual copyright protections in the pharmaceutical sector, which could drive generics makers out of the market and the price of drugs up" [Nikkei].
"Ministerial press conference is postponed to 4 pm [HST, 10PM EST], at least for now. Everyone is anxiously waiting here" [@burcuno]. Both @andywhitenz and @burcuno are physically present in Maui, so… Adding, the plenary is at 2PM [8PM EST] [@burcuno].
"It's not yet certain what U.S. Trade Representative Michael Froman will say at the news conference, now scheduled for 10 p.m. ET. at the Maui Westin resort. Should he announce Trans-Pacific negotiations will continue into the weekend, or beyond, then it raises the possibility that Stephen Harper's government will be obliged to negotiate while fighting an election campaign. The Conservatives are expected to trigger an election campaign Sunday at the earliest" [Globe and Mail]. Hearing various rumors on the twitter, but absent the sound of fisticuffs or breaking china behind the closed doors of the plenary, I don't think anybody knows anything.
"Trade negotiators from the United States and 11 other Pacific nations were headed toward failure Friday, with difficult talks on the largest regional trade agreement ever breaking down over protections for pharmaceutical companies and access to agriculture markets on both sides of the Pacific.
Negotiators will return to their home countries to obtain high-level signoffs for a small number of final sticking points on the agreement, the Trans-Pacific Partnership, with bilateral talks reconvening soon." [New York Times]. Maybe. But the Times as, as we see in Our Famously Free Press section today, been grotesquely wrong before, and for all we know this story is designed to produce a "surprising last-minute breakthrough" (it's quite thinly sourced). So let's await the presser before breaking out the champers.
And now: "Negotiators from the U.S. and 11 Asia-Pacific countries are unlikely to sign off on a free-trade agreement after a four-day meeting in Hawaii, according to a person briefed on the talks" [Bloomberg]. Same caveats as above. Wait for the presser. "First" so often trumps "right" with reporters competing for scoops.
"U.S. Trade Representative Michael Froman is expected to speak to the media at 10 p.m. ET at the Maui Westin report but sources familiar with the negotiations don't expect a deal Friday and that some trade ministers are leaving for home" [Globe and Mail]. Photos from the airport? I'm picturing a story whose lead begins "Michael Froman emerged, sweaty and triumphant…"
"'We are not going to have TPP closed during this round,' a senior official from a participating nation said of the Trans-Pacific Partnership." [Politico]. But: "But after negotiators delayed a closing press conference by two and a half hours, some remained convinced a deal might still come off." The opera ain't over 'til Michael Froman whimpers…
"Three sources involved in the talks said a last-minute breakthrough was unlikely due to issues with dairy and auto trade and a stand-off over biologic drugs, which are made from living cells" [Reuters]. Presser in 29 minutes….
"Sources have confirmed Ministers will walk away from #TPP without a deal @SkyNewsAust" [@lipporocks]. 23 minutes…
"Ministers at #TPP trade talks considering reconvening on sidelines of APEC in Nov after failing to reach agreement in Hawaii" [@lipporocks (Sky News)]. Looks like the Australians delivering the last kicks to the prostate body… 18 minutes…
Waiting for #TPP press conference in Maui pic.twitter.com/pYjqhfaxIX

— Doug Palmer (@tradereporter) August 1, 2015
Again, the presser livestream (three minutes).
10:01… Silence…
"TPP Ministerial Meeting, to the closing can not be "outline agreement" [Asahi, Google Translate].
10:07… Silence…
10:15 "It has not started yet. I am at the venue, they are running late" [@Burco Kilic]. I knew it. The real negotiations started 15 minutes ago…
Already delayed #tpp press conf still hasn't begun. pic.twitter.com/yWDEetQ0cS

— ANDREW THOMAS (@AlJazSydANDREW) August 1, 2015
10:23 Ministers have arrived…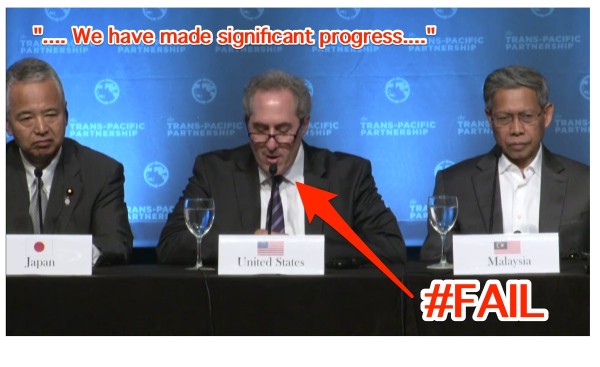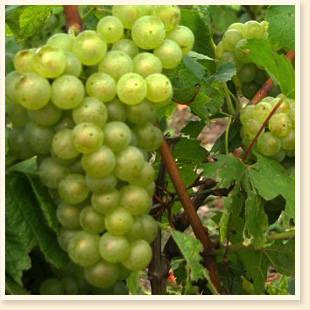 Our second plant of the day: Champagne grapes….
* * *
2016
Readers, I need a really good campaign travel tracker. At the National Journal, nobody told the JavaScript dude to consider UX. Any suggestions?
Money
"[Sanders] has raised $15 million in mostly small donations, to Hillary Clinton's $45 million—and unlike her, he did it without holding a single fundraiser" [The Atlantic]. "[SANDERS:] The campaign is moving so fast the infrastructure can't keep up. It sometimes reminds me of a military campaign, where the front line of the army is moving faster than the supply chain [sic]." Hmm.

"Hillary Clinton's Biggest Campaign Bundlers Are Fossil Fuel Lobbyists" [HuffPo].

"A new list of donors to the Bill, Hillary and Chelsea Clinton Foundation shows a marked surge in donations and the numbers of contributors to the family charity in the first half of this year — at the same time that Hillary Rodham Clinton ramped up her campaign for the presidency" [AP]. Ka-ching, if laundered money ka-chings. And:

In about 40 cases, the foundation's list no longer carried the names of previously listed donors, including corporations, charities, partnerships, individual donors and the country of Germany. Foundation spokesman Craig Minassian said the entries were altered, not dropped. He added that "we did correct some names per the request of the organization or to make the listing accurately reflect who the donation was from." Minassian did not cite specific examples.

In other cases, the foundation altered the names of previously listed donors in ways as insignificant as adding an extra comma or hyphen in a corporate name, adding a person's middle initial or adding or removing the name of a donor's spouse, which can make it difficult to track contributions over time from the same sources. In some cases, changes were made to listings of names of people, companies or organizations that did not give any additional money during the first half of 2015.

If anybody's been doing Big Data work on the Clinton Foundation where string-matching is the test for identity, that's a setback. 
The Voters
"Bernie Sanders hosted a massive grassroots organizing event on Wednesday evening that featured simultaneous parties in all 50 states, as the upstart Democratic candidate seeks to mobilize the progressive base of the party" [Time]. Impressive. "More than 100,000 people had RSVPed to participate in some 3,500," which didn't mean they did participate, but still impressive. Reminds me of the Dean meetups.

"[I]ndependent parties in the U.S., like the Green, Libertarian and Constitution Parties who, year in and out, become victims of partisan trickery in a system designed to keep them isolated from political contests" [Pacific Standard]. Nice to see the Democrat's voting rights push seeks to remedy this. Oh, wait…. 

Headline: "The single most amazing sentence from a focus group of Trump supporters" [WaPo]. "He's like one of us. He may be a millionaire … but beside the money issue he's still in tune with what everyone is wanting." Massively ticked off? Giving zero (0) f*cks? Sounds about right.

"Who Appeals to the Very Conservative" [WonkWire] 15% of the electorate's top five: Rubio, Cruz, Perry, Huckabee, Trump.
The Trail
Jill Stein on Larry King (video) [RT].

Sanders vows no third party run [The Hill].

"But what will it take for Clinton to go green, how much will it cost, and will it make a difference?" [National Journal]. "So far, the [Clinton] campaign hasn't provided details, but offsets can get expensive. In 2007, Clinton's presidential campaign pledged to neutralize its carbon footprint and paid out more than $80,000 to Vermont-based firm Native Energy over the course of 2007 and 2008, Federal Election Commission filings indicate." A$80K is chump change! Fire up the private jet!

"To the young socialist mayor [Sanders], all politics was global. '[H]ow many cities of 40,000 have a foreign policy? Well we did,' he wrote in his 1997 memoir, Outsider in the House. 'I saw no magic line separating local, state, national and international issues'" [Politico]. Constant drip of low-grade oppo from the Politico, the ductless glands of the political class…. 
Our Famously Free Press
Headline: "Clinton campaign complains of 'egregious' New York Times reporting errors" [Politico]. Well, that's because they were egregious, as pointed out by Margaret Sullivan, the Times's own Public Editor, at "A Clinton Story Fraught With Inaccuracies,"  in a story that the Beltway Shopper, oddly, or not, fails to mention. I mean, when the World's Greatest Newspaper couples "criminal" with the name of a Presidential candidate in the headline and the lead, and gets it wrong, I can think of stronger words than "egregious." Would "Utter and Complete Clusterf*ck" do? And there's a history here, with names like Spiky Isikoff, Steno Sue Schmidt, and Jeff Gerth, all of whom butchered stories on the Clintons in the Lewinsky Matter because they swallowed and regurgitated lies fed to them by Clinton h8terz. With this story, and with those stories, and — very frustratingly — as usual, the Clintons are "lucky in their enemies," as I point out here. If you shoot at a queen… 
Stats Watch
Employment Cost Index, Second Quarter 2015: "In a shocking result, the employment cost index rose only 0.2 percent in the second quarter which is far below expectations and the lowest result in the 33-year history of the report." Wages and benefit increases well below expectations [Bloomberg]. "This report, which is very closely watched by policy makers, may very well unsettle the outlook for the Fed's rate liftoff."
Millan Mulraine of TDSecurities "conversed with the BLS and he thinks the softness is a result of one off type items and he suggests fading the strength derived from the data surprise"  [Across the Curve].
The key findings reinforce our earlier view that this anomalous performance in both wages and benefits has been driven by one-off factors that should unwind. As such, we believe that this report does not reflect a germane deterioration in underlying inflation dynamics, and will have little bearing on the Fed's deliberation on policy.

The key findings reinforce our earlier view that this anomalous performance in both wages and benefits has been driven by one-off factors that should unwind. As such, we believe that this report does not reflect a germane deterioration in underlying inflation dynamics, and will have little bearing on the Fed's deliberation on policy.

1. The sharp deceleration in the growth rate of the wages and salaries component (which accounts for about 70% of total compensation) was driven by a sharp falloff in incentive pay this quarter versus Q1. … Excluding commission sale incentives, wages and salaries were unchanged…. 2. Benefits were also affected by special factors, and the key driver was the redefinition to retirement benefits in Q2, perhaps caused by the underfunding of some retirement pension plans.
Yes, having your commission slashed and your retirement benefits slashed… That's micro stuff. Carry on!
"The U.S. Federal Reserve will not need to see balanced risks to the economy to proceed with an interest rate hike in September, according to former Fed officials and a review of central bank statements through recent turns in policy" [Reuters]. "But a review of Fed statements over the past 10 years indicates the risk language used by the Fed is a poor predictor of 'regime change'." (That's the most fascinating (mis-)use of "regime change" I've ever heard. I suppose the idea of "conflict investment" is the missing link.)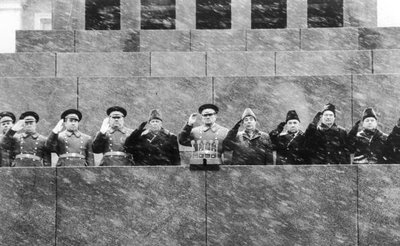 I'm sure this is an old trope, but the whole "lift off" discussion reminds me of Kremlinology, back in the day. Of course, that was before neo-liberalism ended history, when crazy people who believed in central planning roamed the earth…
"'There doesn't seem to be a huge upward pressure on wages,' said Kerry Chou, senior practice leader at WorldatWork, a nonprofit human resources organization that tracks pay trends at about 2,000 U.S. companies. 'Our data doesn't suggest that the labor market is really heating up or that wages are accelerating'" [Market News]. So, a new normal of a so-called full employment over 5%, a permanently shrunken workforce, crapified jobs, and flat wages. Thanks, Obama!
"The Army is nearly 14% short of the recruits it will need to fill its ranks, marking the first time in six years — and only the third in the last 20 — that it may fall short of its recruiting goal for the year" [USA Today]. Finally, a number on the strength of the labor market that can't be gamed.
Chicago Purchasing Managers Index, July 2015: "[A] 6-month high for growth in new orders and production and easing contraction in backlog orders and employment [Bloomberg].
Consumer Sentiment, July 2015: Softened, more noticeably on expectations than current conditions [Bloomberg].
"The U.S. economy emerged from its winter lull with a moderate spring rebound, but the historically sluggish expansion is looking even more sluggish as it enters year seven" [Wall Street Journal]. 
"All of the 24 most-widely-traded emerging-market currencies tracked by Bloomberg have weakened over the past month except for the Hungarian forint" [Bloomberg].
Big Brother Is Watching You
"The United States has for years been intercepting phone calls between Japanese officials on sensitive issues including trade, climate change and bilateral relations, according to a cache of cables that anti-secrecy group WikiLeaks released Friday" [WaPo]. Handy for TPP, although I assume the Japanese assumed this.
Black Injustice Tipping Point
Sanders, O'Malley, and Clinton are all speaking at the Urban League conference in Miami. I am still waiting to see #BlackLivesMatter disrupt an event where a Democrat has real power; this would seem like a perfect opportunity.
Police State 
"When the poor come to understand that they are likely to be detained and fined for comically absurd crimes, it can't be a surprise to the police that their officers are viewed with increasing distrust. In this environment, running away from a cop is not an act of suspicion; it's common sense" [Mother Jones]. Strong article:
Recently, two more deaths of African Americans that have blown up in the media follow a pattern similar to Scott's. Sandra Bland in Texas and Samuel DuBose in Cincinnati were each stopped for minor traffic infractions (failing to use turn signal, missing front license plate), followed by immediate escalation by the officer into rage, and then an official story that is obviously contradicted by the video (that the officer tried to "de-escalate" the tension with Bland; that the officer was dragged by DuBose's car). In both cases, the perpetrator of a minor traffic offense died.

[These cops] are also bad in the job-performance sense. These men are crummy cops, sometimes profoundly so. Slager had a record for gratuitously using his Taser. Timothy Leohmann, who leapt from his car and instantly killed 12-year-old Tamir Rice, had been deemed "weepy" and unable to "emotionally function" by a supervisor at his previous PD job, who added: "I do not believe time, nor training, will be able to change or correct these deficiencies." Ferguson's Darren Wilson was also fired from his previous job—actually, the entire police force of Jennings, Missouri, was disbanded for being awful.

When you ask why such "bad" cops are nevertheless armed and allowed to patrol the streets, one begins to see that lurking beneath this violence is a fiscal menace: police departments forced to assist city officials in raising revenue, in many cases funding their own salaries—redirecting the very concept of keeping the peace into underwriting the budget.
It would be nice to have a smoking budget, in the sense of showing that these "bad cops" were also abnormally prolific revenue generators, since they stop so many for minor infractions, and that's why they kept their jobs. The article suggests this is true in the aggregate, but never gets down to cases.
"Yet nationwide, more than two-thirds of colleges and universities with 2,500 or more students employ sworn, armed police officers, according to a Bureau of Justice Statistics report. More than 90 percent of public universities and nearly 40 percent of private universities have sworn police officers who have full arrest powers; most employ sworn officers who also are armed" [Chicago Reporter (TG)]. Maybe if campus cops can start fining students, we can lower tuition rates?
Corruption
Malaysian Prime Minister's wife seeks central bank head's ouster [Asia Sentinel].
"Clinton helped the IRS and UBS settle a tax evasion case in 2009 as secretary of state, and since then donations by UBS to the Clinton Foundation have grown" [Guardian].
Gaia
"Athletes in next year's Summer Olympics here will be swimming and boating in waters so contaminated with human feces that they risk becoming violently ill and unable to compete in the games" [AP].
"The destructive force of a collapse in world coal prices has been underscored by the sale of a mine valued at A$860 million ($631 million) three years ago for just a dollar" [Bloomberg].
Class Warfare
"Jimmy Carter: The U.S. Is an "Oligarchy With Unlimited Political Bribery" [The Intercept].
Long interview with philosopher Michael Hardt, who suggests the word "multitude" for "resistance organizations composed of an array of struggles — economic, racial, gender, identity, and other modes of power and control" [Salon]. Sounds like an aggregate of identity politics to me." 
"Family Dollar isn't the only national retail chain that's very visible in high-poverty neighborhoods. Walgreens, CVS and Dunkin' Donuts also operate in the communities, as does Wal-Mart, which is fairly new to the market" [Chicago Reporter (TG)]. The dollar store I shopped in Philly was most definitely not a chain. Hope it's still there… 
News of the Wired
"Organic molecules never previously observed in comets, a relatively varied structure on the surface but a fairly homogeneous interior, organic compounds forming agglomerates rather than being dispersed in the ice: these are just some of first results provided by Philae on the surface of comet Churi" [Science Daily].
"The complex mix that makes bacon taste so good" [BBC]. See, e.g., Ps 63:5.
Interactive map of places in Mark Twain's work [Andrew Hill]. 
"Set Theory and Foundations of Mathematics" [Set Theory]. If you're looking for a neutral language for both class and intersectionality, here's the place to begin. It remains only to popularize the ideas….
Who is your IT firm outsourcing to? [Robert Cringeley].
* * *
Readers, feel free to contact me with (a) links, and even better (b) sources I should curate regularly, and (c) to find out how to send me images of plants. Vegetables are fine! Fungi are deemed to be honorary plants! See the previous Water Cooler (with plant) here. And here's today's plant (Alex):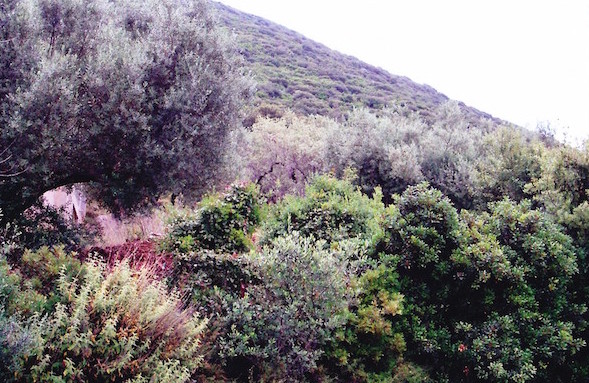 Ithaki…
If you enjoy Water Cooler, please consider tipping and click the hat. I need to keep my server up! And take a trip….