By Lambert Strether of Corrente.
Readers, I'm so disconnected from a normal schedule that I thought the third day of the Fourth of July long weekend was today. Hence the full complement of Water Cooler Friday.
TPP/TTiP/TSA
List of traitors in House and Senate, with phone numbers. Hat tip, reader Vatch. Be sure to visit them when they return to the district.
"Leaked Text Shows Trade Agreement Threat to Deregulate Financial Services" [Eyes on Trade].
"The new TPA procedures will apply to several ongoing negotiations, including the Trans-Pacific Partnership (TPP), the Transatlantic Trade and Investment Partnership (TTIP), the Trade in Services Agreement (TiSA), and the Environmental Goods Agreement, as well as any other new trade initiatives over the next six years if certain conditions are met" [JD Supra].
In recent comments, House Minority Leader Nancy Pelosi (D-CA) explained that TPA means that ""
Like, say, slavery.
2016
Sanders
"Clinton booster Sen. Claire McCaskill of Missouri went on MSNBC's Morning Joe last week to downplay Bernie's large crowds, saying that "Well, you know, Rand Paul's father got massive crowds, Ron Paul. He got the same size crowds. Pat Buchanan got massive crowds. It's not unusual for someone who has an extreme message to have a following" [Slate]. Well, McCaskill is traiterous scum who voted to surrender our national sovereignty with TPP. So.

"Sanders didn't need billions of dollars to earn the trust of voters in New Hampshire, or cut Hillary's lead to only 8 points" [HuffPo]. Good review of the state of play. Just saying:

"[Clinton spokesperson] Palmieri said Sanders's rise won't prompt a shift toward negative campaigning and that Sanders's strong crowds only underscore the differences in the campaigning tactics between the two campaigns" [The Hill]. The negative campaigning will come later, if needed (and Webb and O'Malley will do the softening up). Meanwhile, oppo — which money can buy — will be done through surrogates, not the campaign. Sheesh.

"Much of Sanders's hour-long stump speech focuses on issues that could affect the wallets of workers like Pinegar. Sanders wants to raise the minimum wage to $15 an hour. He wants to guarantee family leave, sick time and vacation time — Americans are working too long, he says. He wants to make college free. And he promises that as president he would make corporations and the wealthy pay more in taxes while trying to cut taxes for those in lower brackets" [WaPo]. Concrete material benefits, as I've been saying for years (hat tip, Anglachel). And a policy-focused hour-long stump speech. Idea: Pay some consultants lavishly to make some cute viral videos.

"[T]he new poll from Quinnipiac University shows Clinton's lead in [Iowa] down to 19 points. It was 45 points in Quinnipiac polling in May" [WaPo].

""I think we will get some endorsements, but I think it's very clear to say that Secretary Clinton is the candidate of most of the members of Congress, is the candidate of the Democratic establishment," Mr. Sanders said on CNN's "State of the Union." [Washington Times].

Sanders to make campaign appearance in Portland, Maine [Press-Herald]. Readers? Did anyone go?

Sanders interview [The Nation].

In 1936, when Roosevelt ran for reelection, he welcomed the hatred of what he called "the economic royalists"—today, they're the billionaire class—and I'm prepared to do that as well. That's the kind of language the American people are ready to hear.

Ding ding ding ding! None of this "stand between you and the pitchforks" crapola.
Of Governor Jawline: "'He's not a shouter,' Jim Kessler, a senior vice president at the centrist think tank Third Way, said of Mr. O'Malley. 'He's a thoughtful and in some ways ponderous person…He doesn't come across as much of a real populist. The message doesn't come naturally to him'" [Wall Street Journal]. 
The S.S. Clinton
"Hillary Rodham Clinton said Friday she takes a 'backseat to no one' on championing liberal causes, presenting herself as a standard-bearer for Democrats as primary challenger Bernie Sanders generates large, energetic crowds" [AP].
Republican Establishment
"Rick Perry began his speech at the National Press Club on Thursday with an account of the mutilation and lynching of Jesse Washington in Waco, Texas, in 1916" [WaPo].
Republican Clown Car
"A month from now, 10 Republican presidential candidates will walk out onto a primetime debate stage in Cleveland and confront each other face to face for the first time. If the debate were held today, Donald Trump would be one of them" [Bloomberg]. Awesome. I am so hoping for this.
"The Federal Election Commission, a bipartisan agency charged with enforcing and administering the nation's campaign laws, will next month zoom past a fairly preposterous milestone given its mission: two years without anyone leading its nonpartisan legal office" [Center for Public Integrity]. They don't call it a two-party system for nothing.
Stats Watch
Gallup US Consumer Spending Measure, June 2015: "Americans' daily self-reports of spending averaged $90 for the month of June, essentially unchanged from the previous two months" [Bloomberg]. "The latest average is also consistent with the June averages in 2013 and 2014."
PMI Services Index, June 2015: "Activity in the services sector slowed in June based on the PMI services index" [Bloomberg].
ISM Non-Mfg Index, June 2015: "Rates of growth in ISM's non-manufacturing report held steady and solid in June" [Bloomberg]. "A strong signal in this report is wide breadth among 18 industries with 15 showing growth with two of the exceptions, however, including mining and construction. Contraction in the latter is a surprise given wide indications of growth in housing. This report is solid but, together with the PMI services index, point to a lack of acceleration for the end of the second quarter."
"The Conference Board's Employment Trends Index – which forecasts employment for the next 6 months – improved, but the rate of growth slowed relative to last month. The continuing slowing rate of growth suggests "strong" growth is optimistic" [Econintersect].
"Outright contraction" in commercial paper [Mosler Economics].
China
Yves had some links on the China rout this morning, but I thought I'd add some here, since it's potentially a very big story. (My priors: I'm a Maine bear!) I hope readers will chime in, especially with better sourcing that will place these financial events in the broader context of the "real economy" in China.  
Headline: "Will the Communist Party Save China's Volatile Stock Market?" [Time]. Not The Onion.
"The Chinese economy, growing at its slowest pace in decades, has proven unresponsive to repeated cuts to guidance interest rates and banks' reserve requirements, so Chinese policymakers appear to be turning to reform to help restart investment, removing administrative shackles that hold back lending to productive companies" [Reuters]. Hmm. "Administrative shackles." And the loanable funds theory, for bonus points.
"China's market regulator said on Sunday that it would allow the country's central bank to provide liquidity support to the government-backed margin finance agency, China Securities Finance Corp" [South China Morning Post, "China's central bank to fund margin finance agency in latest stock market bailout bid"].
"̌Beijing also unveiled over the weekend a CNY120 billion market stabilization fund underwritten by 21 brokerages and a suspension of IPOs" [Forbes].
"Last week, the CSRC relaxed rules on margin lending and cut trading fees, while also pledging to investigate alleged market manipulation" [FT, "Beijing liquidity move fails to spark equities rally"]
"The regulatory tweaks aimed at supporting equities included this shocker: Homes are now acceptable collateral for borrowing to buy more stocks" [Bloomberg].
"Although China's central government has rolled out a series of market-boosting measures amid the sharp fall in share prices, they will have only a minimal impact because of rampant margin financing on the grey market, analysts say" [South China Morning Post, "Shadow lending limits Chinese government's moves to boost stock market" ].
"Fred Hu, founder of Primavera Capital and former Goldman Sachs economist, lost his cool. "Whoever invented the term 'shadow banking' should be shot," he said. [Hu] wanted to make the point that shadow banking – which he would prefer to call 'non-banking lending activity' – has a useful and necessary purpose. The term 'shadow' is pejorative, whereas shadow banking in China provides savers with the means to earn a return above inflation, Hu argued" [Finance Asia]. Is corrupt and Orwellian langauge a zeitgesit indicator of bad times to come?
The little guys entered just as the smart money was leaving: "More than 30 million new individual stock accounts were opened between end-March and mid-June, BNP Paribas notes. Their holders are now, on average, under water. This means that consumer wealth and confidence have been reduced, and so will the growth of their spending," the bank said" [Reuters]. Is 30 million a big number in China?
"But the high valuations of [the Growth Enterprise Market board (GEM) in Hong Kong and the Small and Medium Enterprise board (SME) in Shenzhen] reflect the dramatic change of China's economic growth from a labor-driven model to an innovation-driven one" [Forbes].
Margin trading policy timeline  [Macrobusiness]
"[In] The Banker magazine's annual rankings of the top banks by profits and capital strength Chinese banks dominate [The Independent].
Health Care 
"But I'm growing concerned that for some people — especially older, middle- and lower-income adults — the Affordable Care Act is becoming The Unaffordable Care Act" [Forbes]. Due to underinsurance. Nobody could have predicted….
"Perhaps it is time to revisit the notion of all-payer rate setting in American healthcare. In an all-payer system, all payers — government, private insurance, businesses and individuals — pay the same regional rate, or price, for any given medical service or procedure" [The Hill]. Anything, anything but single payer.
News of the Wired
The Grateful Dead: Tech pioneers [Wired].
"Google unleashes machine dreaming software" [Telegraph].
"Why men should not be ordained for the ministry" [Sojourner].
"Just don't do it" [Language, a Feminist Guide].
"Conviction of Former Goldman Sachs Programmer Is Overturned" [New York Times]. Funny, I Googled for the headline, and here's an (almost) identical headine from NC. In 2012.
"Greeks apologise with huge horse" [Daily Mash].
"Man screams 'f*** the alligators', jumps in water and is killed by alligators" [Metro]. Attaboy.
"Goffman's view is that the vast majority of face-to-face social interactions are driven by the logic of the participants' conceptions of "face" and the "lines" that they assume for the interaction. Moreover, Goffman holds that in many circumstances, the lines available for the person in the circumstance are defined by convention and are relatively few" [Understanding Society]. And so changing the discourse and dragging the Overton Window left is necessary to open up new "lines." Necessary, but by no means sufficient.
* * *
Readers, feel free to contact me with (a) links, and even better (b) sources I should curate regularly, and (c) to find out how to send me images of plants. Vegetables are fine! Fungi are deemed to be honorary plants! See the previous Water Cooler (with plant) here. And here's today's plant (Alex):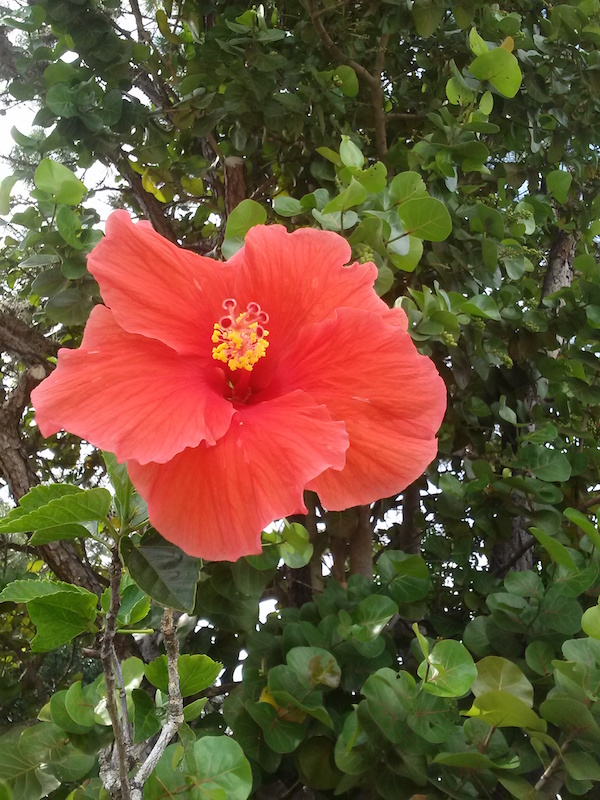 Alex writes:
[D]espite my best efforts, they keep coming back each
year…I just leave them alone and they keep smiling back
Reminds me that my Southern friends scoff that I have to actually plant honeysuckle…
Readers, if any of you did work in the garden over the long weekend, please use the contact form, and send in some photos to show off your work!
If you enjoy Water Cooler, please consider tipping and click the hat. I need to keep my server up! And pay the plumber….