Lambert here: Shocker, huh? I remember thinking, when Obama said buying health insurance on the wonderful website would be like buying an airline ticket, "Oh! Price collusion!" So far, that hasn't panned out (that I know of). But now it turns out that ObamaCare has encouraged another great feature of the airline industry: consolidation. Also too, adverse selection death spiral.
By PEU Report. Originally posted on their blog, Private Equity Report.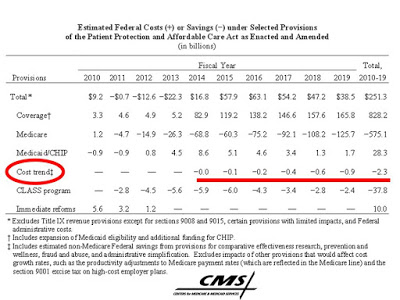 PPACA is not bending the health care cost curve downward as promised. It is sending premiums into the orbit. NYT reported:
Health insurance companies around the country are seeking rate increases of 20 percent to 40 percent or more, saying their new customers under the Affordable Care Act turned out to be sicker than expected.

Blue Cross and Blue Shield plans — market leaders in many states — are seeking rate increases that average 23 percent in Illinois, 25 percent in North Carolina, 31 percent in Oklahoma, 36 percent in Tennessee and 54 percent in Minnesota.
The government projected a less than one percent increase for national health expenditures under PPACA.
We estimate that overall national health expenditures under the health reform act would increase by a total of $311 billion (0.9 percent) during calendar years 2010-2019, principally reflecting the net impact of (i) greater utilization of health care services by individuals becoming newly covered (or having more complete coverage), (ii) lower prices paid to health providers for the subset of those individuals who become covered by Medicaid, (but with net Medicaid costs from provisions other than the coverage expansion), and (iii) lower payments and payment updates for Medicare services. Although several provisions would help to reduce health care cost growth, their impact would be more than offset through 2019 by the higher health expenditures resulting from the coverage expansions.
Now that coverage is soaring once again, the government remains on the hook:
The PPACA establishes the Exchange premium subsidies during 2014-2018 in such a way that the reduced premiums payable by those with incomes below 400 percent of FPL would maintain the same share of total premiums over time. As a result, the Federal premium subsidies for a qualifying individual would grow at the same pace as per capita health care costs during this period.
Annual premium growth of 20 to 50% will blow a monster hole in PPACA's financial footing. PPACA was a predictable debacle. People are paying more to be underinsured and face hurdle after hurdle accessing health care services.
What are health insurers doing with their extra cash? Buying one another. Forbes stated:
The big are getting bigger: Aetna and Humana, the nation's number three and number four health insurers by revenue, are merging. Aetna will pay about $230 per share for Humana, in a $37 billion cash and stock deal, the largest-ever deal in the health insurance industry.

It's also the latest major merger in an increasingly frantic health care marketplace. On Thursday, Centene announced that it was buying HealthNet for nearly $7 billion, and CVS last week bought the Target pharmacy business for $2 billion. (And the other two big health insurers, Anthem and Cigna have also talked about merging.) PPACA "appears to have only helped major insurers, by driving millions of new customers into the market. Aetna and Humana have seen their stock valuations triple in the past five years, since PPACA was signed into law, and the other three major insurers also have seen huge gains."
If you like America's consolidated airline industry service which in my experience has consistently provided less for more money, you'll love PPACA. Just as the private plane set no longer flies commercial, the people reforming the system, executives, board members, lawmakers and lobbyists/consultants, will have no trouble accessing concierge level healthcare. Most of us will pay an unconscionable amount to be underinsured and still face financial obliteration from one major health care episode.
Pay raises for five years, zero to miniscule. One year increase in health insurance premiums, 25 to 50%. That's bending the cost curve in a way to make PPACA an instant failure.