Study: Floating Heap Of Trash Now Ocean's Apex Predator Onion (David L)
It Wasn't Just Clickbait: Cat Videos Might Actually Be Good For You Jezebel
ADORABLE: Puppy Tackles His First Watermelon Videowall
Roaring success: lions return to Rwanda, with rhinos next? France 24
Women's World Cup: Japan reacts with sadness and pride BBC
Asia-Pacific cities are driving the global economy Japan Times
TIMELINE: China's Efforts to Stem $3.2 Trillion Stock Rout Bloomberg
Greece debt crisis: China is the real elephant in the room Sydney Morning Herald (EM)
China's Stock Plunge Leaves Market More Leveraged Than Ever Bloomberg. In isolation. 4.4% borrowings relative to market cap is not a ton of leverage. But the question is how many speculators are levered elsewhere, as in their stock losses leads them to default on other loans.
China shares jump despite Greek vote BBC
Quartet of crises threatens Europe's core Reuters
European Stocks, Euro Fall After Greek Vote Wall Street Journal. "The losses weren't as steep as many investors and analysts had expected."
China issues travel warning after Turkey protests CNN
Debt write-down for Ireland urged Independent (Swedish Lex)
Grexit?
Minister No More! Yanis Varoufakis. Varoufakis was still a very staunch Eurozone supporter. This may mean the FinMin goes over to real hardliners. NC readers said early on that the MPs that were candidates to replace Varoufakis were much less pro-Europe than he was. Varoufakis claims he was responding to preferences expressed by Eurogroup members post the referendum. It's hard to imagine any of them communicating with him save maybe Dijsselbloem, and it's very hard to imagine anyone on the creditor side taking a concrete step prior to the key parties conferring and coming to a meeting of minds (or an identification of areas of disagreement and what if anything to do next). Moreover, from the WSJ reporter covering Greece:

@edwardnh @econbuttonwood it was planned

— Matina Stevis (@MatinaStevis) July 6, 2015

And the Guardian live blog appears to have caught what this was really about:

Monday's meeting of Greek party political leaders may be dominated by a call for finance minister Yanis Varoufakis to be removed from the country's negotiating team.
Our correspondent Helena Smith reports:

The head of the centrist Potami party, Stavros Theodorakis, has signalled he will ask for the academic-cum-politician's immediate withdrawal from the team – citing irreconcilable differences with Greece's creditors.

This is going to be a big ask. Tsipras is very close (some say enormously dependent) on his finance minister and has stood by him despite growing unease with Varoufakis' tactics in his own Syriza party. Both men have been enormously vindicated by tonight's result.

Statement of Alexis Tsipras after Vote on Referendum: 'Greece will return Europe to the Peoples' (Sayed)

Greeks Reject Bailout Terms in Rebuff to European Leaders New York Times

10 Consequences of Greece's 'No' Bloomberg

Defiant Greeks reject EU demands as Syriza readies IOU currency Ambrose Evans-Pritchard, Telegraph

With 'No' Greek Vote, Tsipras Wins a Victory That Could Carry a Steep Price New York Times

Why the Yes campaign failed in Greece Wolfgang Munchau, Financial Times

The US is a helpless bystander on Greece Edward Luce Financial Times. Luce was once a speechwriter for Larry Summers. He occasionally carries water for the Administration. Read this against the post today bh John Helmer on Russia and Greece and decide what account you find more plausible.

How a "Yes" minority supports a "No" majority to bring a new MoU to Greece Intelligent News. Important detail.

Merkel, Hollande to Determine Europe Response to Greek 'No' Bloomberg

From War Nerd via Facebook (hat tip NT):

Leptokarya, Northern Greece: Banks are closed, and only one ATM is still open. Long line of very old people waiting at that ATM, in a very bad mood. The woman at Greek Post took great pleasure in telling me the nearest place to change currency is the provincial capital.
Luckily the Mediterranean is still open.
Ukraine/Russia
EU Pushes Russia and Ukraine to Resolve Gas Dispute OilPrice

Russia: Powers in the balance Financial Times
Syraqistan
Why isn't U.S. tougher on Turkey's hesitance to fight Islamic State? McClatchy

Turkey says it will reach out to Kurds in Syria in search for cooperation McClatchy (furzy mouse)
Big Brother is Watching You Watch
Ghost Fleet: Welcome to the World of Post-Snowden Techno-Thrillers Intercept
Scott Walker and Rick Santorum want to curb legal immigration Reuters
California Drought Sends U.S. Water Agency Back to Drawing Board New York Times
Puerto Rico A Mess, But So Far Avoids Default OilPrice
Antidote du jour. Diptherio: "Guess drum practice is going to have to wait!"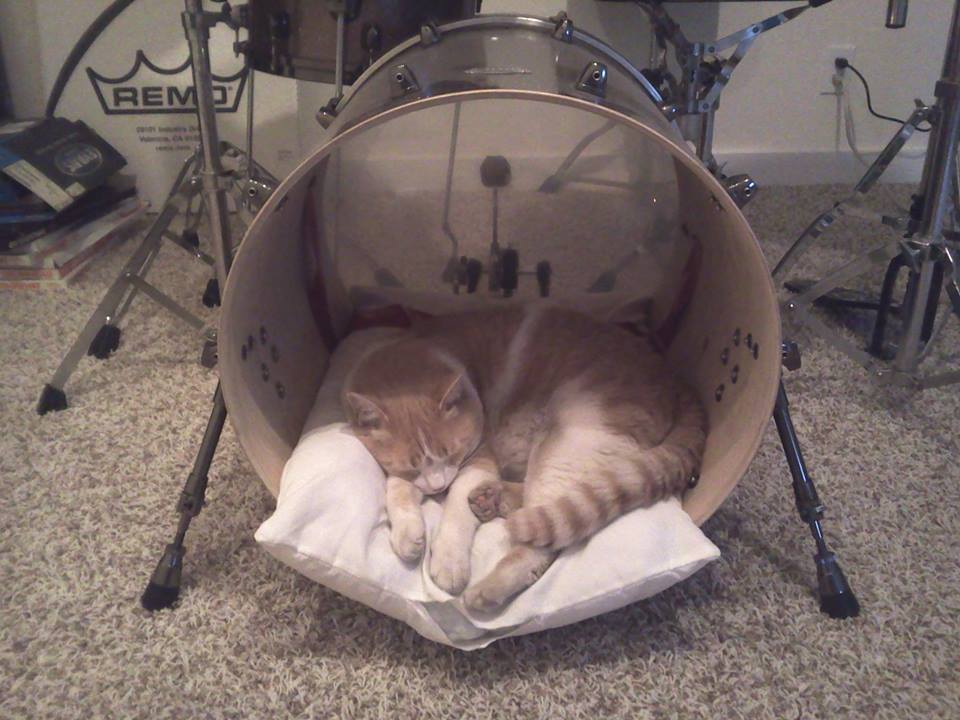 See yesterday's Links and Antidote du Jour here.