Oregon cat is world's oldest at 26 years, 13 days: Guinness Reuters. So handsome!
How ants' amazing sense of smell controls their lives Los Angeles Times
'Spaghetti Monster'? Deep-Sea Critter Has Pasta-Like Appendages LiveScience
What's a Death Midwife? Inside the Alternative Death Care Movement Yes! Magazine (Judy B)
Three men arrested following treasure hunt in New York City's sewers Reuters (EM)
One of the newest, most viable forms of clean energy could beat all other existing options Business Insider
Waiting for Android's inevitable security Armageddon ars technica
26 reasons Google created Alphabet Fusion. Not bad for a story trying to be too clever.
LMFAO, The Band, Sends Cease And Desist Over LMFAO, The Beer Techdirt (Chuck L)
Could A Hedge Fund Manager Trying To Short Stocks Of Pharma Companies With Bad Patents Derail Patent Reform? Techdirt (Chuck L)
Japan and S Korea remember WW2 BBC
Japan raises warning level on volcano 50 km from just-restarted nuclear plant Japan Times. Lambert: "What could go wrong?"
Death toll rises after Tianjin blast BBC
China Mess, Yuan Devaluation Spread to the US Wolf Richter
Grexit?
Ukraine/Russia
National Endowment for Democracy is Now Officially "Undesirable" in Russia Near Eastern Outlook (Glenn F)

Public Law 86-90| The Vietnam War Shows the Strength of Donbas' Rights! Vineyard of the Saker (Glenn F). This post rambles a ton but some of the comments are very good.
Syraqistan
Imperial Collapse Watch
Security Assistance: More Isn't Always Better War on the Rocks (resilc)

US Military Uses IMF and World Bank to Launder 85% of Its Black Budget Anti-Media. Before you regard the claims as exaggerated, watch this video of Cynthia McKinney grilling Donald Rumsfeld as to how much Pentagon spending can't be accounted for. You can't move that kind of money through drug deals or even pallets of cash. You have to move it through financial institutions, whether private or the offical variety.
The Clinton Ship Takes on Water Wall Street Journal. Haha, Lambert was first with the SS Clinton metaphor!
Hillary Clinton Jokes About Emails at Fund-Raiser New York Times. Li: "There's water in the engine room but the captain still claims it's unsinkable. Can you believe she said this?"
Trump: I'll face Biden in general election after Clinton unravels The Hill. Lambert: "Kill me now."
A tricky balancing act in the Ailes-Trump circus Financial Times
Megyn Kelly Abruptly Announces Unplanned Two-Week Vacation, Effective Immediately Salon. Ugh.
How California Is Winning the Drought New York Times (David L). Draining 10,000 year old aquifers is winning?
Black Injustice Tipping Point
Hillary Clinton And Black Lives Matter Feel Each Other Out Huffington Post

Municipal court officials prepare in secret for major reforms St. Louis Post Dispatch

Dear #BlackLivesMatter: We Don't Need Black Leadership orchestrated leadership (Nathan). Great phrasemaking: "Trickle down racial justice".
Out of the frying pan BreakingViews. On Goldman buying deposits.
Wall Street's new chat service is deleting problematic messaging Francine McKenna, MarketWatch
Sentiment as a Measure of Health of the Economy; Sentiment Theory vs. Practice Michael Shedlock (EM). Glad to see someone debunk this.
KKR's Samson Resources Plans to File for Bankruptcy Wall Street Journal
Class Warfare
San Diego Woman Must Pay $15K Fine Over Airbnb Rentals Consumerist

Washington state fined $100,000 a day over school funding gap Reuters (EM)

Sesame Street Teaches Poor Kids: Educational TV Isn't for You Anymore Gawker (Chuck L)
Antidote du jour: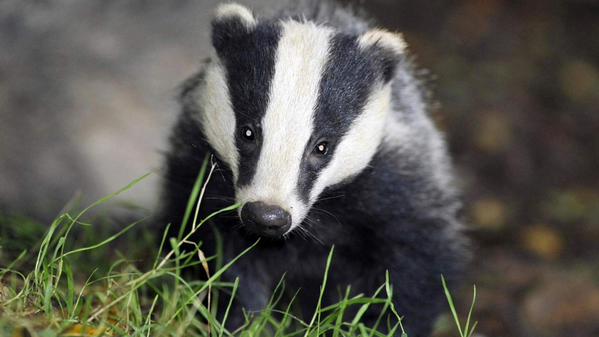 See yesterday's Links and Antidote du Jour here.