Newly discovered brain network recognizes what's new, what's familiar Science Daily
Could we grow our own painkillers? Genetically modified yeast is used to produce home-brewed morphine-like drug Daily Mail. And they say "home-brewed morphine-like drug" like that's a bad thing…
Zhou Xiaochuan, Beijing's central radical banker FT
Evaluating the Chinese Devaluation Econbrowser
Riskiest End of the Junk Bond Market Just Blew Up Wolf Street
Top U.S. hedge funds stayed bullish in second quarter on energy as slump began Reuters
The Monetary Policy Advice Process at the New York Fed Liberty Street
The Fed Is on Thinner Ice Than It Realizes, and It May Be Setting Us Up for Recession Tim Duy, Bloomberg
"We Always Thanked Robert Lucas for Giving Us a… Monopoly" Over Valuable Macroeconomics Brad DeLong
Redefining EM: governance regimes are the key distinction FT
Grexit?
IMF Praises Spain's Economic Reforms, Warns Against Backtracking Bloomberg
Labour's choice: death in glory, or death in boredom New Statesman. "The Corbyn Surge, whatever it is, is a resounding comment on what has become of the worst of New Labour; an unflinching belief that Britain is a 'conservative country' and a 'centre' that must chased not shaped."
Jeremy Corbyn pledges to back entrepreneurs as Labour voting begins Guardian
China explosions: New blasts hampering search in Tianjin as residents evacuated over chemical fears ABC Australia
Chemical levels above safe limit at site of Tianjin warehouse explosion South China Morning Post. Deaths now 104.
Police seize control of Burma's ruling party headquarters Asian Correspondent
PM's Anonymous 'Donation' Was Transferred Back To Singapore! MAJOR EXCLUSIVE Sarawak Report. Wait, wait. I thought Singapore was supposed to be clean?
Cracks in Correísmo? Jacobin
Ecuador Declares National State of Emergency as Volcano Erupts Bloomberg
2016
EXCLUSIVE: Top executive at Hillary's server company was sued for 'fraud' after 'receiving proceeds' from $500m Ponzi scheme run by Backstreet Boys impresario Daily Mail. Of course, the tradition of planting U.S. oppo on Fleet Street is a venerable one, and so cum grano salis (and note "sued for" is not the same as "convicted of"). Nevertheless, if you, as Secretary of State, decide to privatize your email, eruptions like this are nearly inevitable. Clinton had to have known that going in, so why take the risk? A question that answers itself, once asked.

Clinton eager to defuse email outrage as voter concern grows McClatchy

She remains carefully managed in Iowa. Clinton read from a Teleprompter as she spoke. She visited the Iowa State Fair Saturday and unlike most other candidates, did not speak from the Des Moines Register Soapbox. Candidates usually speak for a few minutes and take questions from fairgoers.

"Carefully managed."

Is There Anything Progressive About Hillary's Economic Plan? Dean Baker, Counterpunch

Donald Trump Talks Like a Third-Grader Politico

Helicoptering into fair, Trump vies with Clinton for heartland heft Reuters

'I apologize. We left the helicopter at home. It's in the garage, forgot to bring it,' says Sanders as he hammers billionaires while Trump flies overhead Daily Mail

Bernie Sanders in Iowa: The next Obama? McClatchy. Eesh. I hope not.  That would be bad.

Bernie kicking into overdrive Politico
President Obama Plays Golf With Bill Clinton on Martha's Vineyard Time. Hmm. I wonder what they talked about?
The Kansas Experiment NYT. Missed this one.
Big Brother Is Watching You Watch
AT&T Helped U.S. Spy on Internet on a Vast Scale NYT

'Secrets Must Remain Secret' German Intelligence Coordinator on NSA and Media Leaks Der Spiegel
Facebook Should Pay All of Us Tim Wu, The New Yorker. Yep. Facebook's revenues are plunder, albeit of a genteel sort.
Black Injustice Tipping Point
One Year After Mike Brown Was Killed, St. Louis County Still Doesn't Know How to Handle Protests HuffPo. Or they think they do. Or, in fact, they do.

Municipal court officials prepare in secret for major reforms St Louis Post-Dispatch. Would be nice to have a list of demands to lay the reforms against.

Report: Racial Motivations in St. Louis County Traffic Practices Newsweek. Still going on.
Where did the antiwar movement go? Le Monde Diplomatique
How to See Invisible Infrastructure The Atlantic. "The 14th Annual International Utility Locate Rodeo."
Class Warfare
Inside Amazon: Wrestling Big Ideas in a Bruising Workplace NYT. Notice the lack of agency in the headline. Shockingly, Jeff Bezos has created a dystopian hellhole:

At Amazon, workers are encouraged to tear apart one another's ideas in meetings, toil long and late (emails arrive past midnight, followed by text messages asking why they were not answered), and held to standards that the company boasts are "unreasonably high." The internal phone directory instructs colleagues on how to send secret feedback to one another's bosses. Employees say it is frequently used to sabotage others. (The tool offers sample texts, including this: "I felt concerned about his inflexibility and openly complaining about minor tasks.")

Worse, the "winners" in this environment will then metastatize through the rest of the workforce.

Contractors become employees as start-ups solidify a business model Los Angeles Times
Fairness, decentralization & capitalism Stumbling & Mumbling
What the "cutting the cake" problem tells us about the fairness of markets versus central planning Andrew Lilco
Is Financial Success a Product of Inherited Genes? Institute for New Economic Thinking. Take-down of an unsurprising paper by Mankiw.
American tourist claims he was held captive and sexually assaulted by his transexual Airbnb host in Spain Daily Mail
Prominent attorney is accused of killing scavenger, with the help of highway patrol officers Los Angeles Times
'Bama sorority video worse for women than Donald Trump Birmingham News
The Emotions That Make Us More Creative HBR. Greed isn't one of them.
How Humans Cause Mass Extinctions Project Syndicate
The War Against Change The Archdruid Report
The Origins of the American Revolution: Politics and Politicized Societies The Junto
Antidote du jour: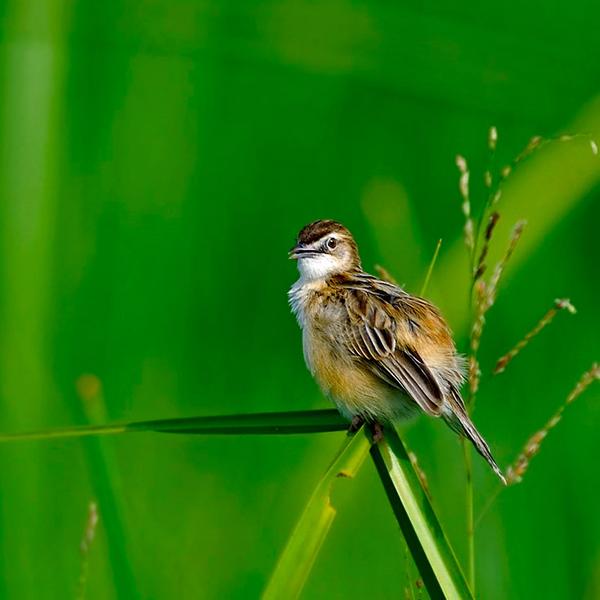 See yesterday's Links and Antidote du Jour here.