Cat Circus Looking for a Tour Assistant (Chicago)  Craigslist. This is the best Craigslist ad ever.
Grumpy Cat is getting a wax statue at Madame Tussauds Daily Dot
'Dismaland… where all your dreams come true': Banksy releases dark trailer for his bemusement park as ticket website crashes Daily Mail. "The children are seen skipping out of the castle as their parents clutch their faces and weep behind them."
Dudley Puts The Kibosh On September Tim Duy's Fed Watch. Sun Slated to Appear in East.
Goldman Looked Back at How the Fed Usually Reacts to Declines in the Stock Market  Bloomberg
Wall Street Laundering Derivatives Trades Through Europe To Avoid Dodd-Frank Shadowproof (timotheus).
BlackRock buys 'robo-adviser' to woo millennials FT. Big Swinging Bits.
Social is dead: What 146 startup pitches showed me about the next wave of tech companies Business Insider
Inside the Fight Over Bitcoin's Future The New Yorker
Amazon Curtails Development of Consumer Devices Wall Street Journal
Oil Industry Needs to Find Half a Trillion Dollars to Survive Bloomberg
The fate of US fracking might rest with the Colorado Supreme Court Business Insider
Mr. Market Has a Sad
What do we know about non-bank interconnectedness? Bank Underground
The antidote to economic anxiety is better government David Cay Johnston, Al Jazeera
China?
Grexit?
Labour must clean up the mess it made with PFI, and save the health service  Jeremy Corbyn, Guardian. Crazy talk! (PFI is the "Private Finance Initiative," used to finance new hospitals because Tories and Blairites — sorry for the redundancy — would rather fork over fee fees to banksters than, well, just about anything, including the delivery of health care to sick people.)
Syraqistan
There's Something Rotten in Lebanon Foreign Policy

'We' and 'You' LRB
Virginia Shooting
Two Roanoke journalists killed on live television by angry former colleague WaPo. Who videotaped the killing as he did it, then put it on Facebook, after which it went viral.

The Reason You Saw The Virginia Shooting Video, Even If You Didn't Want To HuffPo. Thanks to the stupid money and craven executives at Twitter, who decided Twitter should have autoplay, just like Facebook, a first-person shooter's real-life snuff film showed up in a lot of people's Twitter lists. Thanks, guys, for something we can't unsee!

After Shooting, Alleged Gunman Details Grievances in 'Suicide Notes' ABC. Breitbart likes the "race war" part. But then there's also the male escort part. I put this sad story in the "going postal" bucket,  but that won't be an especially useful narrative for the usual suspects.

Virginia gunman was told by TV station to seek medical attention, memos say Guardian
Wal-Mart to stop selling AR-15, other semi-automatic rifles Reuters
US gun industry is thriving. Seven key figures. Christian Science Monitor (PL; 2012).
Ruling Makes It Harder For U.S. To Charge High FOIA Fees To Media, Nonprofits Shadowproof
Obamacare is facing another big threat: accounting Quartz
Class Warfare
Our Forgotten Labor Revolution Jacobin

The continuing criminalization of poverty: Milwaukee driver's license suspension policy sows despair WaPo
All ground beef eaten in U.S. contains food poisoning bacteria: Study reveals dangers if meat is not properly cooked Daily Mail
A chicken sandwich cannot be copyrighted, court rules Ars Technica
Bean Counters to the Rescue Foreign Affairs
Almost None of the Women in the Ashley Madison Database Ever Used the Site Gizmodo
Savage Love Letter of the Day: Forgiveness and Ashley Madison's Innocent Victims The Stranger (CL)
Links about big bad data Mathbabe. Very nice roundup.
Google will have a massive influence on the 2016 presidential race Business Insider
The poohsticks formula that ensures you winnie! Engineer says the perfect stick for the game is thick, dense and as rough as possible Daily Mail
Testing, Testing The Awl (GU)
Why I Am No Longer a Measurement Specialist Education in Two Worlds
Antidote du jour (C):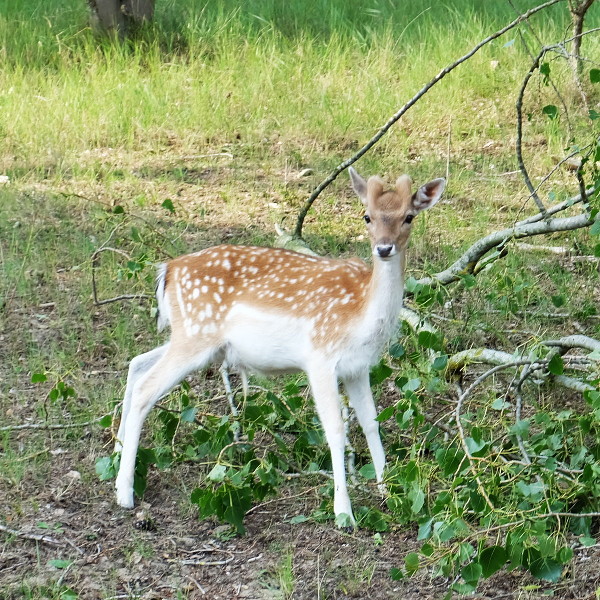 C: "I took this picture of a fawn in the North Sea dunes not far from here on Sunday."
See yesterday's Links and Antidote du Jour here.