'How Cats Took Over the Internet' at the Museum of the Moving Image New York Times
Twilight of the Bomb Motherboard
Tiny black holes could trigger collapse of universe—except that they don't Science/AAAS (furzy mouse)
Teaching Machines to Understand Us MIT Technology Review (David L)
All languages have evolved to have this in common Science/AAAS (furzy mouse)
Understanding Statistical Power and Significance Testing – an interactive visualization RPsychologist
Visualization China shrinking economy Business Insider (furzy mouse)
Malaysia mess puts Goldman Sachs in the hot seat Reuters
Europe approves rule mandating central clearing for derivatives FierceFinancIT (margarita)
Seeking Refuge: In Denmark, chill deepens toward accepting refugees Christian Science Monitor
After Greece: Saving EMU Huffington Post
Germany just got some shockingly bad industrial production news Business Insider. Gee, so how's that deflationary policy working out?
Grexit?
Varoufakis Advisor James Galbraith: 'Not Even Schäuble Thinks It's a Good Solution' Der Spiegel (Margarita). WTF? Now Galbraith walks back Varoufakis' "Plan B" discussion, and confirms what we said, that all it was was what we called a "plan to have a plan." Or as one economist said privately, "This is like convening structural engineers on the Titanic and asking them to describe how the ship will sink. If I were a German reading this interview, it would confirm my worst prejudices about Greeks being both devious and incompetent."

Greek civil servants scramble to retire over fears of pension cuts ekathimerini

Bank recap and NPL management create conundrum in bailout talks Macropolis (free subscription)
The Seventh-Largest Economy in the World Spirals Down Wolf Richter
Ukraine/Russia
Russians Hacked Joint Chiefs of Staff Daily Beast (furzy mouse)
Syraqistan
Obama ushers in the crisis of the Israel lobby Mondoweiss (Judy B)

Chuck Schumer Planning To Break With Obama, Oppose Iran Deal Huffington Post

We don't occupy Libya so ISIS fills the vacuum Slightly East of New. Resilc: "If you aren't prepared to run the country, either don't go in or get ready to live with the consequences: If you aren't willing to be the government, you can bet there are people who are, but you may not like them…It is demand creation of DoD/CIA/State Dept services, meanwhile my truck was swallowed by I-84."
Big Brother is Watching You Watch
Fourth Circuit adopts mosaic theory, holds that obtaining "extended" cell-site records requires a warrant Washington Post. A rare bit of good news.

New Developments in Julian Assange's Epic Struggle for Justice Truthout
Imperial Collapse Watch
How much longer for the "long war"? Who will win? Fabius Maximus (resilc)

The Disastrous Neocon Mindset Consortiumnews
American Democracy Has to Do Better Than This William Greider, Nation (Joe Costello). A righteous rant.
What Would Happen If the U.S. Defunded Planned Parenthood? Pacific Standard (Chuck L)
Where's the #BlackLivesMatter Critique of the Black Misleadership Class, or Obama or Hillary? Bruce Dixon
Republican Slugfest
Trump 'Paid' Hillary to Be Wedding Guest Daily Beast (furzy mouse)
Can Bernie Sanders Beat Hillary Clinton in New Hampshire? Bloomberg
Pennsylvania Attorney General, Kathleen Kane, Charged in Leak Case New York Times
Alabama's Meth Lab Law, Abortion Rights, and the Strange Case of Jane Doe Pacific Standard (Chuck L)
The Uberisation of activism New York Times (EM). Great, now we are rebranding astroturf as activism? Who knows how many of the people Uber got to pipe up on its behalf were users, as opposed to people with an economic interest in Uber (direct or indirect, as in drivers or friends and family of drivers).
All These Fires Are Burning Through Firefighters' Budgets Wired. Resilc: "They should say is2 started the fires."
Drug-Plan Managers Wield 'Potent Weapon' Wall Street Journal. Um, given that Viagra is the focus of the story, the headline might be "impotence weapon".
Deals challenge US inversions clampdown Financial Times
US media slump deepens with weak Viacom Financial Times
Harvard MBAs don't want to go into banking anymore Business Insider
The Empiricist Strikes Back Katie Porter, Credit Slips. Wish I could cross post this.
Class Warfare
Antidote du jour (Stephen L, from USFWS):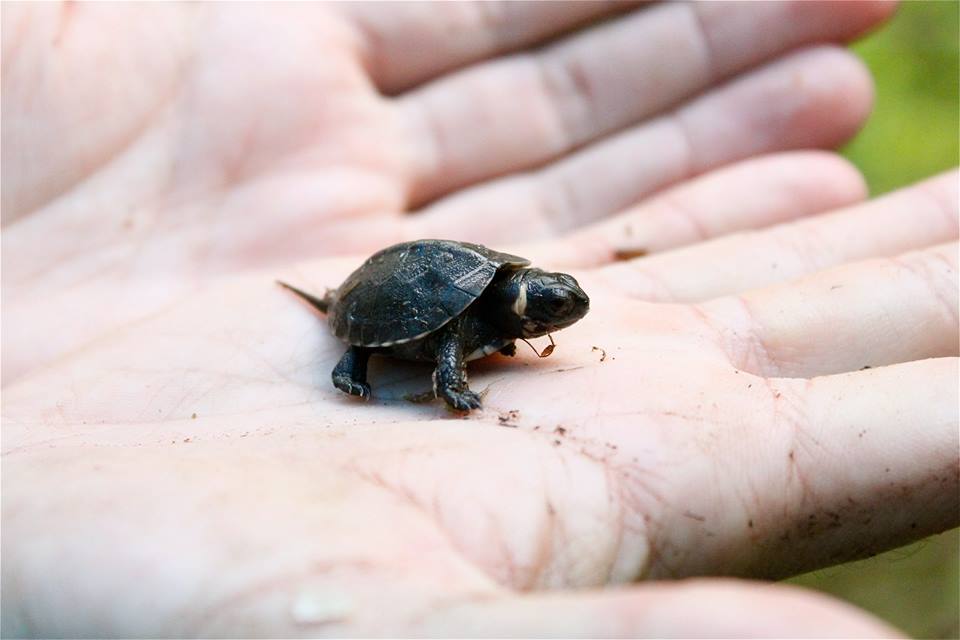 See yesterday's Links and Antidote du Jour here.