READERS, this will be an unusually short WATER copying and pasting Water Cooler, because as you can see, something has gone horribly wrong with the shift keys on my powerbook
By Lambert Strether of Corrente.
IN CASE I CAN"T GET TO MY BACKUP MAc — thanks — hine, fight my way through the router problem, and into my mail, and into the nc backstage over there, here is the corbysteria tweet that wins the internet today–
Daily Telegraph prints exclusive pic of Jeremy Corbyn's new Shadow Cabinet meeting pic.twitter.com/jdx8SrBZEX

— Boothby Graffoe (@boobygraffoe) September 14, 2015
* * *
windows box na ga happen
when computers fail they fail not as single spies but in battalions
it is truly remarkable how many tasks require the shift key
who am i e.e. cummings question mark
talk amongst yourselves multiple exclamation points
* * *
2016
good news, finally i know what biden's qualifications are. i had been wondering david sirota, business insider
Despite opposition from Wellstone and other liberals, Biden became a prominent Democratic supporter of legislation in 2000 to further restrict bankruptcy protections. The initiative was backed by one of Biden's top supporters: Delaware-based credit card titan MBNA. Not only had the company's employees collectively become one of his largest campaign contributors, the firm had employed Biden's son Hunter right out of law school and later paid Hunter Biden consulting fees while his father pushed the bankruptcy bill. MBNA's top executive had purchased Biden's Delaware home for a price that Biden's political opponents depicted as a sweetheart deal to a powerful legislator.
honestly, i just don't see how clinton can top this demonstration of fealty and clientelism. ka-ching.
headline — 43 States Will Have Machines At Least 10 Years Old, Could Lead to Long Lines and Lost Votes brennan center for justice or a lot worse than quote lost unquote
headline — A Pro-Clinton Super PAC Is Going Negative On Bernie Sanders HUFFPO DAMMIT i don't mind david brock being a mercenary who switched sides, but a mercenary who switches sides and then backs candidates is a different kettle of ka-ching. quote media matters unquote not quote hillary matters quote eh question mark
headline — The threat of Jeremy Corbyn's radically anti-American agenda wapo and by quote anti-american the post editorial board means anti-israel, what a shocker. i would have thought that agita in the city would translate to agita on wall street, but i suppose shoving the knife in via proxy is safer and cleaner
because headline — Labour Names Opponent of BOE Independence as Finance Spokesman bloomberg say no more say no more
headline — Twitter offers new cash stream for presidential candidates ap so why not everyone question mark so tired of paypal
headline — Wall Street's latest panic: Trump could win politico because the candidate who is both wall street friendly, not sociopathic, and sane would be… would be… would be….
stats
Empire State Mfg Survey, quote colon paste — The shocking weakness in August was no fluke as the Empire State index came in far below expectations — econoday
Industrial Production, quote — A reversal in the auto sector pulled down industrial production in August — econoday and quote excluding motor vehicle production, however, industrial production was unchanged
Business Inventories, quote — slightly on the heavy side — econoday and quote don't look to be a make-or-break factor for production or employment.
the fed, headline tim duy, bloomberg quote The Federal Reserve is looking for a time with minimal downside risks to raise interest rates. The wavering global economy is likely creating enough downside risk to defer that first hike to a later meeting end quote. so mr market had a pre-sad and that did the trick
europe — quote Industrial production in the eurozone rose by 1.9% in the year to July, beating forecasts by some distance business insider cheap euro, say i
headline — The Year 2015 Is Shaping Up to Be Another Time When Everything Moves in Tandem bloomberg with handy chart showing asset movements over time. so if in a crisis things correlate, is this a crisis, i ask
headline — The 27 scariest moments of the financial crisis business insider more charts, scareeeee!
* * *
Readers, feel free to contact me with (a) links, and even better (b) sources I should curate regularly, and (c) to find out how to send me images of plants. Vegetables are fine! Fungi are deemed to be honorary plants! See the previous Water Cooler (with plant) here. And here's today's plant from kurt–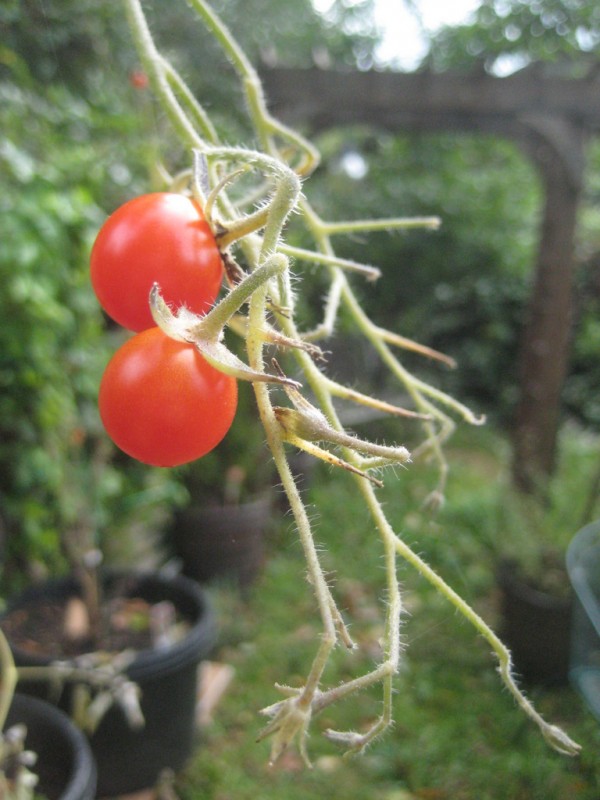 If you enjoy Water Cooler, please consider tipping and click the hat. Winter is coming, I want to buy a few books, and I need to keep my server up, too.