Tribute In Light Was Turned Off Multiple Times To Save Confused Migrating Birds Gothamist. Light installation honoring those lost in 9/11.
The True Story of Kudzu, the Vine That Never Truly Ate the South Smithsonian
Prosecution of White Collar Crime Hits 20-Year Low David Sirota, Alternet
Prosecutors file charges against ex-CEO of Mt.Gox bitcoin exchange Reuters
Why it's not an oil breakdown story, it's a money story Izabella Kaminska, FT Alphaville
The Fed's Policy Mechanics Retool for a Rise in Interest Rates Binyamin Appelbaum, NYT.  "Instead, the Fed plans to throw more money at the problem, paying lenders not to make loans." Further reading here.
Federal Reserve to leave door open for interest rate rise despite 'Black Monday' turmoil Telegraph
Goldman Sachs FOMC Preview: December Calculated Risk
TOP BANKER: It is basic 'common sense' that the Fed should delay lifting rates Business Insider
Credit Rating Agencies and Brazil: Why The S&P's Rating About Brazil Sovereign Debt Is Nonsense New Economic Perspectives
Schaeuble Says European Deposit Guarantee Plan Will Have to Wait Bloomberg
Grexit?
Eurozone waits for elections, rules out renegotiation Ekathimerini

Eurogroup President: Greece Can Choose to be Either North or South Korea Greek Reporter

Eurogroup: Greece Loan Payouts May Be Linked To Reform Action Market News
Roots of the Migration Crisis WSJ. "The Syrian refugee disaster is a result of the Middle East's failure to grapple with modernity and Europe's failure to defend its ideals." Oh.
The Staggering Scale of Germany's Refugee Project The Atlantic
Germany says 'significant progress' made at Ukraine meeting Reuters
Is Catalonia About to Go All In? Wolf Street
Fears for southern Italy as unemployment, organised crime and economic recession sees young people leave the country Independent
Labour leadership: Jeremy Corbyn elected with huge mandate Guardian. Instantly followed by an exodus of Blairies. Such a shame.
2016
Obama Rolls Out College Scorecard on New Federal Website Bloomberg. But no ratings.
Doctor-Owned Hospitals Are Not Cherry-Picking Patients, Study Finds KHN
Big jump in number of immigrants losing health law coverage AP. ("Health law" is what the press has settled on for ObamaCare/PPACA. I guess it's got fewer characters than "insurance law.") And 423,000 is indeed big.
Evidence comes under attack Politico
Trade Traitors
When there's no happily ever after to trade talks Straits Times

More Closed-Door Meetings, a New Chief Transparency Officer, and Growing International Opposition to the Deal: What's Going on with the TPP EFF
On the Other 9/11: Kissinger, Pinochet, Obama Crooked Timber
How Foreign Analysis of China's Military Parade Missed the Point The Diplomat
How to Save the Thai Economy NYT
Big Brother Is Watching You Watch
FBI, intel chiefs decry "deep cynicism" over cyber spying programs Ars Technica. I can't imagine why.

Online security braces for quantum revolution Nature

US War Theories Target Dissenters Consortium News
Class Warfare
Airbus U.S. plant cheaper than France, Germany, CEO tells paper Reuters

Here's How Growing Up in Poverty Hurts American Adults Bloomberg

The Tide of History Flows Left LA Progressive. But it flows exceedingly slow.
Why Wrestling Matters Grantland. Because kayfabe!
Game of Thrones: The Latest Jon Snow Sighting Is a Doozy Vanity Fair
Hitler's World NYRB
Antidote du jour: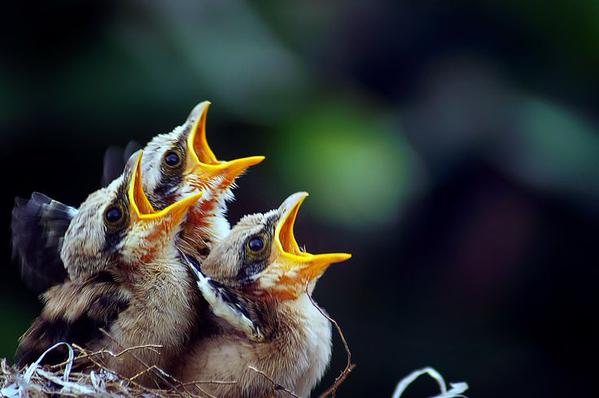 See yesterday's Links and Antidote du Jour here.