Denver canyon remains closed because too many people are taking selfies with bears Daily Mail
A 17th-Century Woman Artist's Butterfly Journey Hyperallergic
Fed to dominate week of central bank meetings Reuters
Kenneth Rogoff Slams One of the Most Popular Theories for What the Fed Should Do Next Bloomberg
Lesson for Fed: Higher Interest Rates Haven't Been Sticking WSJ
In the seven years since the world's central banks responded to the financial crisis by slashing interest rates, more than a dozen in advanced economies have subsequently tried to move rates back up. Not a single one—in the eurozone, Sweden, Israel, Canada, South Korea, Australia, Chile and beyond—has been able to sustain interest rates at the higher level it sought.
Rain Man in Trouble WSJ ("The Unraveling of Tom Hayes," Part I). I can't wait to find out which executives are indicted. Please, no spoilers!
Franklin Templeton sees record outflows FT
BIS Quarterly Review September 2015 – media briefing BIS and Stock sell-off reveals 'major faultlines' in economy, BIS says FT
Investors Lose in Today's Markets, Says Former NYSE Head Grasso Bloomberg
Fears grow over US stock market bubble FT. Shiller weighs in.
Wild Trading Exposed Flaws in ETFs WSJ
Back to the Future…for lunch Jared Bernstein, On the Economy. "So before we conclude we're all robot fodder, let's see it in the productivity and investment data."
Corbyn Victory
Battleground Tracker: Sanders Surges in IA, NH; Clinton up in SC CBS
Prospect of shutdown grows The Hill
One last push to stop Medicare premium increases Reuters
Migrant Crisis
Catalonia business split over independence before vote AFP
Greek election stalemate beckons as campaign enters final week Ekathimerini
Syraqistan
Intelligence chief: Iraq and Syria may not survive as states AP

War On Syria; Not Quite According To Plan Part 1. The Islamist-American Love-Hate Quagmire; Facts And Myths Vineyard of the Saker
USAID and the Criminalization of Social Movements in Paraguay Truthout
China?
Does Soccer Have a Brain-Trauma Problem? New York Magazine
Glyphosate to be labelled a carcinogen in California Chemistry World. Glyphosate being the active ingredient in Monsanto's Roundup.
French court confirms Monsanto liable in chemical poisoning case Reuters. "[N]eurological problems after inhaling the U.S. company's Lasso weedkiller."
Google Mulling Plan To Sell Self-Driving Cars, Offers Brief History Of Project Forbes
Why we should design our computer chips to self-destruct Christian Science Monitor
This 70-Year-Old Programmer Is Preserving an Ancient Coding Language on GitHub Motherboard. A life well-lived!
Range of reactions to realism about the social world Understanding Society
Federalism Form and Function in the Detroit Bankruptcy Melissa Jacoby, SSRN
Poll finds almost a third of Americans would support a military coup Guardian. A YouGov.com poll which, despite its name, is a private entity in Palo Alto, CA. What I can't see, and would like to know, is who commissioned the poll, and why.
Anyone planning a coup should read this first WaPo
Antidote du jour: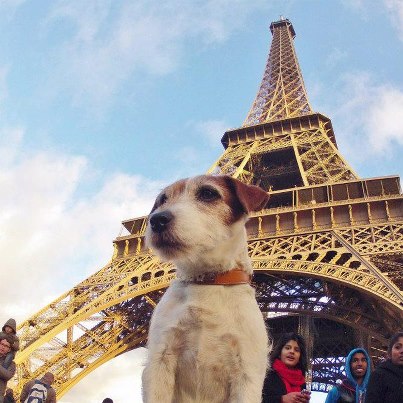 See yesterday's Links and Antidote du Jour here.