Bernie Sanders Repeatedly Scolded For Attempting To Unionize Debate Moderators Onion (Daryl)
Clinton Promises To Enact Agenda Whether Or Not She Elected Onion (David L)
Why Zimbabwe won't charge Walter Palmer for killing Cecil the lion Christian Science Monitor
Wild aurochs-like cattle reintroduced in Czech Republic Associated Press
Better Living Through Venom New Yorker (Chuck L). Gee, I was hoping the article was referring to the sort we dispense here from time to time.
Why Self-Driving Cars Should Never be Fully Autonomous Robotics Trends
If You're Not Paranoid, You're Crazy Atlantic (Scott). *Sigh*. You cut down your exposure a lot by not having a Facebook account and having only stupid devices.
How Did Facebook Manage Such a Tiny UK Tax Bill? With Very Big Bonuses Motherboard
Giant, ancient viruses are thawing out in Siberia — and they're changing everything we thought we knew about them Business Insider. I see the plot of a horror movie….
Goldman Sachs under FBI, DOJ scrutiny over 1MDB probe Business Insider. Greece, now Malaysia…
Ireland, Accused of Giving Tax Breaks to Multinationals, Plans an Even Lower Rate New York (DO)
Labour crisis: Corbyn faces major rebellion as Labour MPs left 'confused' by fiscal charter U-turn Telegraph
Refugee Crisis
Only one in three Germans believe in Merkel's approach to refugee crisis DW
Ukraine/Russia
Bribery, Back Room Dealing, And Bullying' In Ukraine: The Origins of Burisma OilPrice. Weird piece, with no mention of Hunter Biden. Wonder why this is being turned into a story now.

Dutch Report Concludes MH17 Shot Down by Ground-to-Air BUK Missile; Puzzle Still Missing Pieces Michael Shedlock

Are Sanctions Saving Russia? Project Syndicate
Syraqistan
Imperial Collapse Watch
Former prisoners sue architects of CIA's brutal interrogation program Washington Post

Publics That Don't Exist and the Intellectuals Who Write For Them Corey Robin
Trade Traitors
Public services under attack through TTIP and CETA failed evolution

TPP requires countries to destroy security-testing tools (and your laptop) Boing Boing
2016
Clinton email server setup risked intrusions Associated Press

Hillary Clinton Turns Up Heat on Bernie Sanders in a Sharp Debate and Hillary Clinton's Democratic Debate Magic New York Times. In case you had any doubts as to what you were supposed to think.

Grading the Democratic Debate: Hillary Clinton Schools Her Rivals Bloomberg

Hillary Clinton and Bernie Sanders spar on Wall St and gun control Financial Times. We'll see when we get poll results in the next few days, and the RNC clearly has an axe to grind, but there may be a disconnect between pundit takes on the debate and those of voters. As much as Bernie was too often not as good as he should have been, I found Clinton to be pretty consistently grating and dishonest:

The Republican National Committee pointed to focus groups ​results as evidence that Mr Sanders — a man that Republicans believe cannot be elected because of his socialist views — had the better debate.

"Hillary Clinton may be the strongest debater on the stage — she was in 2008 too — but it was Bernie Sanders that won the hearts and interest of Democrat voters," said Michael Short, an RNC spokesperson.

Debate: Clinton slams Iran, Putin & supports Syrian Rebels; Sanders rejects Intervention Juan Cole. The discussion of Syria by all was dreadful. Resilc: "But because the CNN reporters framed Syria mainly with regard to Russia, or in some vague way, and did not go into such details as al-Qaeda being an major part of the rebel opposition, we didn't get to hear where the candidates stand on it." Well, we sorta did. They all bashed Putin.

Four big differences between the leading Democratic candidates ahead of Tuesday's debate Washington Post

The wild card at the Democratic debate could be the guy no one's talking about Washington Post

Making Sense of Ben Carson's Rise in Politics Atlantic (resilc)
Why Today's GOP Crackup Is the Final Unraveling of Nixon's 'Southern Strategy' William Greider, Nation
'Ferguson effect'? Chicago crime spike tells local story Christian Science Monitor
The Freedom Caucus is a Minor Third Party and Should Be Treated That Way Washington Monthly
Armed anti-Muslim protests: An opportunity for dialogue? Christian Science Monitor
Anti-Muslim protest is a God-given opportunity for American Muslims Arab Daily News (furzy mouse)
Fed
Fed's Tarullo Doesn't Favor Raising Interest Rates in 2015 Wall Street Journal

A 2nd Fed Governor Opposes Raising Rates This Year, Breaking With Yellen New York Times
Black Injustice Tipping Point
Georgia indicts Confederate flag backers under state terrorism law Reuters (EM)

Bloody, Strapped to Chair, Video Shows Police Tasering Matthew Ajibade in the Testicles Before Death Alternet
Microfinance is mostly a scam Cathy O'Neil. Hillary was a big booster…
Another argument for infrastructure repair Larry Summers, Financial Times
US Freight Shipments Morose, Worst September since 2010 Wolf Richter
U.S. Government Still Aiming The Cash Faucet At Fraudulent For-Profit Colleges Gawker
Don't Starve the BLS RollCall
NRA Plan for School Security Big Picture
Talk of Criminally Prosecuting Corporations Up, Actual Prosecutions Down Dave Dayen, Intercept
Antidote du jour (@planetepics):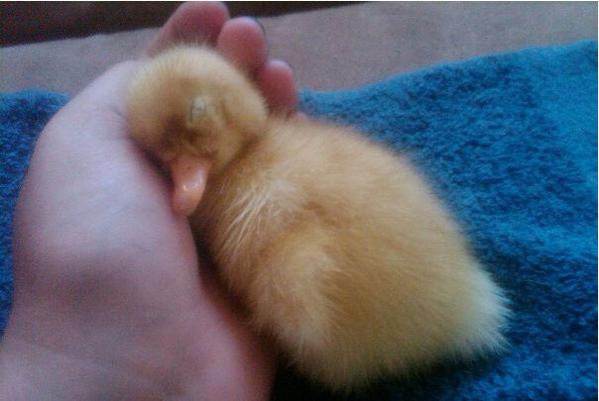 See yesterday's Links and Antidote du Jour here.