This is Naked Capitalism fundraising week. 131 donors have already invested in our efforts to combat corruption and predatory conduct, particularly in financial realm. Please join us and participate via our Tip Jar, which shows how to give via check, credit card, debit card, or PayPal. Read about why we're doing this fundraiser, what we've accomplished in the last year, and our first target, funding for digital infrastructure and user improvements.
The dangerous art of the ultimate selfie BBC (furzy mouse). You have to look at the pics.
What is stupid?: People's conception of unintelligent behavior Science Direct (resilc)
Why Is Physics Beautiful? Project Syndicate (David L). Because it is too daunting for economists to mess it up.
Tesla launches 'autopilot' update but urges caution BBC (furzy mouse)
The Philippines Is Still Pissed Off That Canada Is Using It as a Giant Garbage Bin VICE. I gather Larry Summers has been advising our neighbors…
China?
Factory Owners Have High Hopes for China's Gadget Revolution WSJ China Real Time Report
Migrant Crisis
Migrant crisis: EU leaders meet with focus on Turkey BBC

Asylum Seekers Stir Commerce and Compassion in Greek Village New York Times
Victory for City as Treasury scraps controversial 'guilty until proven innocent' rules Telegraph
Britain's biggest banks to be forced to separate retail banks from investment arms Telegraph. Note this is "ring fencing," not Glass-Steagall type splits.
Syraqistan
US Deploying 300 Troops to Cameroon to Help Fight Boko Haram ABC
Big Brother is Watching You Watch
Being 'wasted' on Facebook may damage your credit score Financial Times

Uber Exposed The Personal Information Of Hundreds Of Drivers (YY) Forbes

No thanks: JPEG images may soon have copy protection engadget (Chuck L)
2016
Hillary Clinton's Take on Banks Won't Hold Up Matt Taibbl (resilc). Glad he did this.

Cable News Edits Out Rousing Sanders Attack on Vapid Media Coverage

Democratic debate: How do Denmark and the US differ? BBC

8 questions about democratic socialism and Bernie Sanders's vision for the United States Washington Post Resilc: "Clintoon LLC is right, we are not Denmark, we're Arkansas yaaaaal, thanks to her buddies on Wall St."

CNN asked terrible climate questions at the debate. Here's a better one. Vox

The Media Underestimated Hillary Clinton, But Overestimated Her Debate FiveThirtyEight

The Waaaaah Street Factor Paul Krugman. Not totally buying this. Many financial services industry donors are like real estate donors: they give to both side, and give more heavily to the winner because the winners are in a position to do more favors. Thus many limit donation until they have a good guess as to who the winner will be and back that horse. So some of this shift was caused by the fact that it was obvious that the Dems were going to take large losses under Obama, in large measure due to the crappy economy. Remember, by all accounts Obama should have lost in 2012. Oh, and more specifically, are we to believe that Wall Street is NOT a big backer of Hillary? Her records say otherwise. Intercept (resilc)
Trade Traitors
Reality Check: What We Know About TPP Makes It The Worst Trade Deal Ever Ben Swann (furzy mouse)
Chicago Mayor Rahm Emanuel's Hand-Picked Former Schools CEO Pleads Guilty to Brazen Kickback Scheme ReaderSupportedNew (furzy mouse)
Gunz
Guns Don't Kill People, Toddlers Do Boing Boing
Black Injustice Tipping Point
Black Lives Mattered, for Exactly One Question New Republic (resilc)
Border Patrol Accused of Profiling and Abuse New York Times
Libertarian superstar Ayn Rand defended Native American genocide: "Racism didn't exist in this country until the liberals brought it up" Salon (Dr. Kevin)
Fed?
Fed rate hike could have greater global repercussions than in the past -ECB Reuters

Fed Doubts Grow on 2015 Rate Hike Wall Street Journal
Walmart's woes: Strategy frightens more than price cuts Financial Times
Wal-Mart Shares Plunge 10 Percent; Retail Price Wars On the Way? Capital Investment Financial Engineering Michael Shedlock (furzy mouse)
Treasury Considers Plan to Help Puerto Rico New York Times
Class Warfare
What Happens When Inmates in Solitary Confinement Blow the Whistle on Their Abuse? VICE (resilc)

New York restaurateur Danny Meyer hits tipping point Financial Times
Antidote du jour: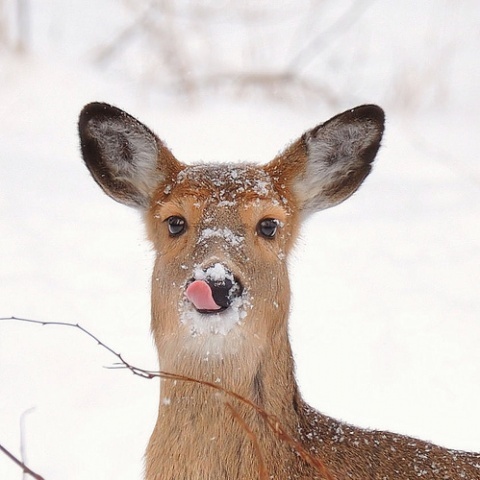 See yesterday's Links and Antidote du Jour here.