'No Way To Prevent This,' Says Only Nation Where This Regularly Happens Onion (David L)
Adorable Moustached Kingfisher Photographed for First Time Audubon. This would normally be an antidote picture, but the story is an anti-antidote. As Dr. Kevin points out: "Mustached Kingfisher is seen for the first time in decades, then is euthanized for study."
Santee Sioux Tribe to Launch First-in-the-Nation Pot Resort in South Dakota Ben Swann (furzy mouse)
Asteroid impact, volcanism were one-two punch for dinosaurs Science News
Living Blue Planet Report: Species, habitat, and human well-being World Wildlife Foundation (furzy mouse)
Oxford Junior Dictionary's replacement of 'natural' words with 21st-century terms sparks outcry Guardian
Amazon To Prohibit The Sale Of Apple TV, Google Chromecast Consumerist
Gigabytes of user data from hack of Patreon donations site dumped online ars technica
Theoretical "auto-brothel" attack on mechanics' computers could infect millions of cars BoingBoing (resilc)
War Nerd Wednesday podcast Pando. Recommended by Gabriel U.
Naked capitalism Economist (Oregoncharles). On porn on the web.
El-Erian: Emerging markets are 'completely unhinged' CNBC
Robb mulls back door TPP sell-out MacroBusiness. Gives a sense of how the deal is going pear-shaped.
Scandal-hit Malaysia investment fund files accounts late Financial Times
Malaysia Stumbles Toward Financial Crisis Asia Sentinel
China?
Chinese county hit by another mail bomb blast as police step up hunt for mastermind South China Morning Post

PBOC Deputy Governor Says China Should Adopt Tobin Tax Bloomberg
Who put Mark Carney in charge of our climate policy? Telegraph
The unspun Jeremy Corbyn Le Monde Diplomatique (Sid S)
Syraqistan
Obama, Putin: Checkmate Pepe Escobar, Counterpunch. Chuck L flags this bit: "A review of UN speeches by both Putin and Obama is almost painful to watch. Putin acted like a serious global statesman. Obama acted like a poseur flunking a screen test."

SHORT AND SHARP: Which groups did the Russians target in Syria? Sic Semper Tyrannis (Chuck L)

The Massively Terrible Plan to Give Israel the Massive Ordnance Penetrator Foreign Policy
Big Brother is Watching You Watch
Experian reports data breach; more than 15M T-Mobile customers affected CNBC
Government Set to Default Weeks Earlier Than Forecast New York Times
Lowering Medicare Part D Prices Barry Ritholtz, Bloomberg. Pat: "Of all of the many poor domestic tax decisions that came out of the Bush Administration, the massive corporate giveaway that is Medicaid Part D was one of the most offensive."
Dem economists attack Elizabeth Warren over Brookings firing The Hill.
About time think tank "resesarch" and the people behind it got some scrutiny. I met Litan at a Kauffman Foundation conference. The fact that the libertarian, regulation-hostile Kauffman Foundation had him as their head of research says all you need to know about his political views. He was and I assume remains a hard core deficit hawk. And assertion that donations don't influence research results, especially in DC, is patently false. Sure, you might get away with producing a product that was not what your patrons wanted…all of once, and that once would likely mark the end of your career in the line of producing "research". Look at how funding has been widely reported to taint outcomes in medical research (where you actually can test to see if you can reproduce the results) or closer to home, the report that Fredrick Mishkin issued praising Iceland and its banking system less than a year before they collapsed…..which was paid for by the Iceland Chamber of Commerce. In other words, Warren has the temerity to start attacking a long-standing, lucrative form of fraud. As we wrote in 2011:

…the economics discipline continues to tolerate special-interest-group- favoring PR masquerading as research.

In real academic disciplines, investigators and professors who serve big corporate funders have their output viewed with appropriate skepticism, and if they do so often enough, their reputation takes a permanent hit. Scientists who went into the employ of tobacco companies could anticipate they'd never leave that backwater. Even the great unwashed public knows that drug company funded research isn't what it is cracked up to be.

But in the never-never realm of reality denial within the Beltway, as long as you can get a PhD or better to grace the latest offering from the Ministry of Truth, it gives useful cover to Congresscritters and other message amplifiers who will spout whatever big donor nonsense they are being asked to endorse this week.
2016
Was Pope Francis Actually Swindled into Meeting Kim Davis? Charles Pearce, Esquire (Chuck L). You gotta love it: "….noted civic layabout Kim Davis."
Everyone Counts raises funds to push internet voting into the mainstream San Diego Union-Tribune (furzy mouse). A new way to disenfranchise voters. In 2013, nearly 25% of American homes had no Internet connection. And yes, the Census Department did ask about "handheld computers," meaning cell phones.
Bring Back the Good Old Paper Ballot WhoWhatWhy (furzy mouse)
Armed anti-Muslim activists planning 20 rallies at mosques and community centers across the US Raw Story (furzy mouse)
Black Injustice Tipping Point
Artist Murdered While Painting Mural for Peace Gawker (resilc)

The Whites Are Coming! The Whites Are Coming!: Gentrification Surging in U.S. Cities Glen Ford

Voter ID and driver's license office closures black-out Alabama's Black Belt AL.com
Class Warfare
The Bipartisan Push To Unwind Mass Incarceration Has A Terribly Long Way To Go Huffington Post

Understanding Mass Incarceration and Bringing It Down: An Interview With James Kilgore Truthout
Big Tech's monopoly power as a threat to democracy Mark Ames, Pando
Antidote du jour (by Nonta):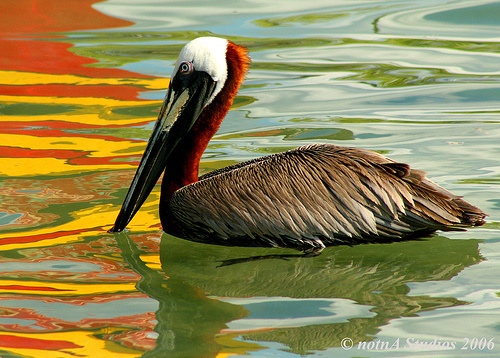 See yesterday's Links and Antidote du Jour here.