This is Naked Capitalism fundraising week. 1222 donors have already invested in our efforts to combat corruption and predatory conduct, particularly in the financial realm. Please join us and participate via our donation page, which shows how to give via check, credit card, debit card, or PayPal. Read about why we're doing this fundraiser, what we've accomplished in the last year, and our fifth target, more original reporting.
The Caffeinated Lives of Bees New York Times
'Zeno effect' verified: Atoms won't move while you watch Cornell Chronicle (furzy mouse)
A Tower of Molten Salt Will Deliver Solar Power After Sunset IEEE Spectrum (furzy mouse)
New York launches probe into speeds at major Internet broadband providers Reuters. This is SO OVERDUE! I can tell you I routinely get much less than I pay for (of course, the contracts are misleadingly worded).
Researchers Test Rapamycin in Dogs, a Possible Step Toward Human Trials of an Anti-Aging Drug MIT Technology Review (furzy mouse). You know, just to help save the planet, we could all do more undereating as opposed to more pill-taking….
A Bad Bet on Synthetic Biology Project Syndicate (resilc)
Industry set to reject WHO's processed meat carcinogens ruling Financial Times. Wow, this is astonishing. My understanding was that it was already well known that eating lots of cured meats and/or smoked fish considerably increased the risk of stomach cancer, which is pretty much not treatable (more accurately it basically has a Stage IV survival rate, meaning only around 20%, by the time it is typically detected). I thought the only open question was at what level of consumption do the foods pose a risk, and not the underlying risk per se.
China?
Refugee Crisis
Slovenia sees end to EU if leaders fail on migrant plan Reuters (resilc)

Migrant welcome centres to be boosted BBC. The lack of agency in the headline is not exactly encouraging. It reflects a lot of national and international agency moving parts, which means in some (many?) cases, state-level legislation.

Germany considers charges against Facebook for hate speech McClatchy (furzy mouse)
Jeremy Corbyn just found a way to get Scotland to vote for Labour again Business Insider
Trudeau Is Less Liberal Than You Think The Daily Beast (furzy mouse)
Starving Irish people pleading for food from soup kitchen as last resort Independent
Grexit?
Greece Overhauls Licensing of Private TV Broadcasting Wall Street Journal. Good that this is finally happening, but this was the most obvious way for Syriza to show it was serious about taking on the oligarchs when it came into office in January…and it sat on its hands when the media barons initially made nice in their news coverage.
Ukraine/Russia
Russia Presence Near Undersea Cables Raising Concern in U.S. New York Times. While Russia may indeed be being "provocative," didn't it occur to anyone that putting critical infrastructure in international waters was a source of vulnerability? Or is this just scaremongering to make sure the DoD gets all of its budget approved?

US escalates Deutsche Bank probe into Russian trades Financial Times
Syraqistan
House Intelligence chairman calls for plan to defeat ISIS The Hill (furzy mouse). Revealing the lack of one….
Big Brother is Watching You Watch
Court Chooses to Ignore Overwhelming Evidence of NSA's Mass Internet Spying American Civil Liberties Union
Imperial Collapse Watch
These Irish Antiwar Protesters Are Sick of Having the US Military in Their Country War Is A Crime (resilc)
2016
Biden would have run if he thought he could have won The Hill

Jeb Bush Having Trouble Tapping Family Donor Base Wall Street Journal

Some other presidential candidates likely to drop out soon Yahoo (furzy mouse)
Republican leaders struggle to find votes to up debt limit Associated Press
Hillary Clinton, Trey Gowdy, and the True Victims of Playing Politics with War The Daily Beast (resilc)
President Obama compares Republicans to Grumpy cat CNET
Wave of litigation hits Obama climate rule The HIll (furzy mouse)
New York man creates 'sovereign nation' in Utah Associated Press. This seems to be a legal version of performance art.
Trade Traitors
An Analysis of the Final Intellectual Property TPP Chapter Leak FreezeNet (furzy mouse). Important. Take note of the TPP Commission.
How Big Oil investors were robbed of a great opportunity MarketWatch
Private Equity
Alternative Investment Funds Get a Second Bite at Prime Manhattan Real Estate Eileen Appelbaum, Huffington Post. On Stuyvesant Town being sold to Blackstone.

California Pension Politics: John Chiang Steps Up! CityWatch. Tony Butka, who had written a blistering letter criticizing Chiang's inaction on private equity, applauds his reversal.

Dutch pension fund plans PE push Financial Times (Paul J). Notice PGGM making good use of its bully pulpit. A striking contrast with CalPERS!
The Myth of the Disappearing Free Checking Account Adam Levitin, Credit Slips
Class Warfare
As Bad as You Think Inequality Is, It's Worse! Alternet. Well, NC readers will hopefully guesstimate better than the public as a whole.

New study finds state subsidies go overwhelmingly to large companies Angry Bear
Antidote du jour (@planetpics):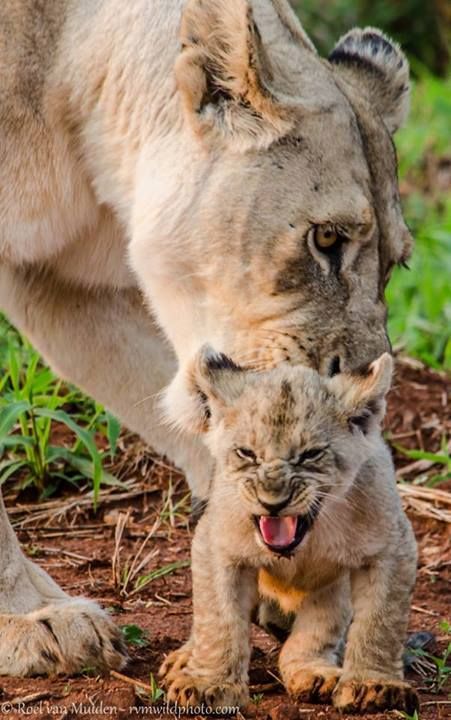 See yesterday's Links and Antidote du Jour here.