Cassini Seeks Insights to Life in Plumes of Enceladus, Saturn's Icy Moon NYT. Spectacular video.
The military lost control of a giant, unmanned surveillance blimp WaPo. And NORAD-tracked rogue blimp down after causing blackouts The Gazette. @BaltimoreBlimp: "They will never catch me! I am free! I am free! I am free at last!"
U.S. Court Rules Whistleblowers Can Sue Board Members  WSJ
We've finally agreed: Techpocalypse is coming. Two questions remain: When and who? Pando
Carlyle-Owned Hedge-Fund Firm Hands Investors a Big IOU WSJ
Goldman fined over theft of NY Fed data FT
Is the Fed Drawing Comfort From the Wrong Indicators? WSJ
And Now Trucking Is Suddenly Slowing Down Wolf Street. Before the holidays?!
DuPont reveals in talks over ag sector deals Agrimoney
Inside the Secretive World of Tax-Avoidance Experts The Atlantic (RS)
Home is where the tax haven is…  Private Eye
Syraqistan
Portugal faces a political crisis, but it's the same one facing governments everywhere WaPo
Poland Stands Up for National Sovereignty in Europe American Conservative (Re Silc).
China?
Indonesians take fight against haze into their own hands Channel News Asia (Furzy Mouse)
2016
House GOP nominates Ryan for speaker Politico
Boehner's Budget Deal Caps Extraordinary Execution Of An Exit Strategy NPR. When you read a sentence that includes the words "the sacred entitlement programs such as Medicare and Social Security," you know that there's nothing left or even liberal about NPR at all.
"Boehnerland" Lobbyists Win Right to Bombard Student Borrowers With Robocalls The Intercept
Big Brother Is Watching You Watch
FBI Agents Accused Of Torturing U.S. Citizen Abroad Can't Be Sued HuffPo. Well, it's not like there are any more black sites, right?

How 4 Federal Lawyers Paved the Way to Kill Osama bin Laden NYT

Asterix to team up with Assange-like character in new comic France 24. The character "Confoundtheirpolitix" was almost called "Wikilix."
Class Warfare
Top 100 CEO Retirement Savings Equals 41% of U.S. Families Bloomberg

Why the economic recovery doesn't feel like one Business Insider
Gates Undercover Save Maine Schools. Astroturf operation by the Gates Foundation.
SXSW turns tail and runs… [Rejoice SXSW Organizers Weren't Civil Rights Organizers] Another Word For It. A call for the Troll Police.
Indifference is a power Aeon. On Stoicism.
Caution: Copy-Pasting URLs from Google Search can Leak Previous Searches Medium
Facebook, Twitter and the death of the link Fortune
Antidote du jour: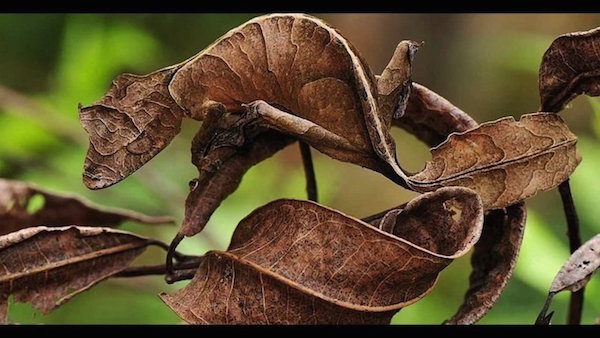 A gecko (camouflaged).
See yesterday's Links and Antidote du Jour here.