The Amazing Inner Lives of Animals NYRB
Island boulders reveal ancient mega-tsunami Nature
Investors brace for stocks to fall again ahead of earnings Reuters
The credit bubble, the bears and the central bankers Gillian Tett, FT
USA Economic Outlook Appears Stable Econintersect
NY Fed Dudley: Long Way From Using Macropru Tools Successfully Market News
Wells Fargo's Master Spin Job Matt Taibbi, Rolling Stone
UK banking's sorry tale draws slowly to a close FT. "Other industries do not react to hard times by conning their client base." Oh?
China to curb yuan speculation amid reform push: central bank Reuters
The future of cryptocurrencies: Bitcoin and beyond Nature
The rise of mission-oriented state investment banks: the cases of Germany's KfW and Brazil's BNDES (PDF) SPRU Working Paper Series (Rob Parenteau).
Prison vs. Harvard in an Unlikely Debate Wall Street Journal. Actual, tournament-style debating!
Trade Traitors
Syraqistan
Gunz
The U.S. Is Much More Violent Than Other Countries Wonkwire (Furzy Mouse).

The Oregon Sheriff's Position on Gun Control Is More Radical Than We Think The Nation
2016
The Man Who Launched the GOP's Civil War Politico
A Fiduciary Critic, Representing Whose Interest? Barry Ritholtz, Bloomberg
Academic Medical Leaders as Directors of For-Profit Health Care Corporations: the Prevalence of This "New Species" of Conflict of Interest Documented in the BMJ Health Care Renewal
Deaths Draw Attention to Wall Street's Grueling Pace NYT
Hospital Care Unaffected By Quality Payments, GAO Finds KHN
Class Warfare
What is the worst part about working at Google? Quora. This is interesting:
I worked there for 7 years, and it is truly an outstanding company. Everywhere you turn one person is more impressive than the next.

I used to joke with my colleagues that Larry & Sergey go out on their yachts – tie them together, sit back on the same recliners you'll find on their jumbo jet, each on his own yacht/set of yachts, smoke cigars, and put up pictures of Googlers with little snippets like "was a GM at muti-national telecomm company, got a Harvard MBA and is now answering Orkut tickets." and then they would erupt in laughter and clink their cigars & Scotch together in celebration. This, of course, is highly unlikely given neither of them would ever smoke a cigar or drink Scotch. Remainder is plausible.

Here's something to ponder. The only meaningful organic products to come out of Google were Search and then AdSense. (Android – awesome, purchased. YouTube – awesome, purchased, etc. Larry and/or Sergey were obviously intimately involved in both. Maps – awesome, purchased. Google Plus is a flop for all non-Googlers globally, Chrome browser is great, but no direct monetization (indirectly protects search), the world has passed the Chrome OS by… etc. ) Fast forward 14 years, and the next big thing from Google, I bet, will be Google Glass, and guess who PMd it. Sergey Brin. Tiny number of wave creators, huge number of surfers.
Thorstein Veblen would call this a case of business sabotaging industry.
Google takes bet on an Alpha future FT
Unicode: A story of corruption, connection, and smiling poo Medium
Web warriors unite for an F5 rebellion Bangkok Post Bangkok Post. Amazingly, it's possible to execute a DDoS attack without programming, rather like what happened to the ObamaCare website on launch day, if a large number of users refresh or ping the same URL simultaneously. (F5 is the Refresh key, not the aircraft).
Retrotopia: A Change of Habit The Archdruid Report
America Was Built On Slavery And It Was Much Worse Than You Might Imagine Alternet
Antidote du jour (via Nayyer Reza at @planetepics):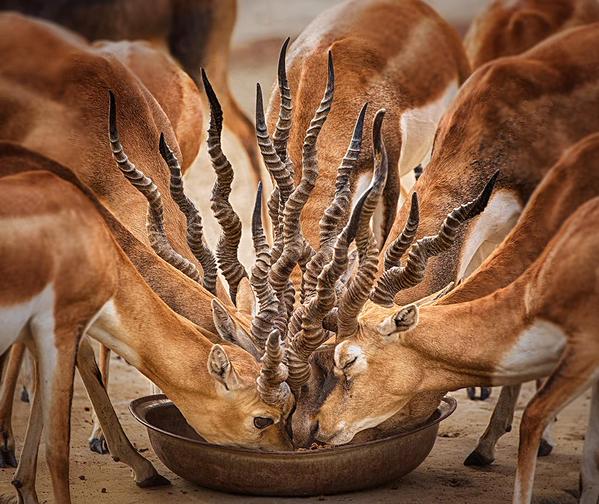 See yesterday's Links and Antidote du Jour here.