World Animal Day Ambassadors by Country World Animal Day
Feeding strategy of blue whales revealed Japan Times.
Ben Bernanke: More execs should have gone to jail for causing Great Recession USA Today. "More"?
Glencore Oil Deals Could Bite Banks WSJ. See Yves' explainer here.
Global growth shows clear signs of slowdown FT
World's Central Banks Lose Bond-Market Credibility as Woes Mount Bloomberg
Fed policy has made one of the best indicators of recession worthless Business Insider. QE means the inverted yield indicator doesn't work any more.
Federal Reserve interest rate rise: Why you should be watching the people, not the data Telegraph
Record ATM Fees Rise Toward $5 WSJ
Volkswagen to hold extraordinary board meeting on Wednesday: sources Reuters
Judge says funds struggle to vote with so many shareholder proposals Francine McKenna, MarketWatch. Delaware Supreme Court Chief Judge Leo Strine.
Connecticut, America's Richest State, Has a Huge Pension Problem WSJ
Saudi Aramco Cuts Crude Pricing to Asia, U.S. Amid Weak Demand Bloomberg
Extreme poverty 'down by a quarter' since 2012 FT
China?
Stock market intervention by Beijing 'could help narrow income gap': Communist Party newspaper South China Morning Post

As China growth flags, analysts weigh alternative indicators France24

No less an authority than China's premier Li Keqiang has expressed doubts about the accuracy of the country's GDP figures.

Leaked US diplomatic cables show that as the top official in Liaoning province in 2007, he told the then-US ambassador that such data was "man-made" and thus unreliable.

When evaluating the economy, Li said he focused on only three indicators — electricity consumption, rail cargo volume, and the amount of loans issued, according to the confidential memo released by the WikiLeaks website in late 2010.

The hottest argument by China bulls is melting Business Insider. The argument against "The Li Index" has been the Chinese service sector, but now that's looking shaky, to the extent we can measure it at all.
Myanmar radical monk endorses ruling party in election, raps opposition Channel News Asia
2016
#FeeltheBern: Bernie Sanders Rally in Boston Jonathan Cohn. Impressive, for those who know the Expo Center area.

I'm a Hot Mess for Hillary Rebecca Traister, Elle

Hillary Clinton Pitches Her Would-Be Presidency To LGBT Advocates and Biden Shows Up At LGBT Rights Gala With A Focus On The Future Buzzfeed

Hillary Clinton Spent Money Nearly as Fast as She Raised It in Third Quarter Bloomberg

O'Malley: Put more cops on Wall Street beat Des Moines Register. "As president, I will create a standalone division at DOJ to investigate and prosecute economic crimes; require law-breaking banks and their executives to face real consequences instead of just absorbing fines and continuing to break the law; break up the biggest banks and pass a 21st century Glass-Steagall Act." What are "real consequences"?
Rand Paul and the Fizzling of America's Libertarian Moment New York Magazine
Big Brother Is Watching You Watch
Today @Snowden joined Twitter, and here's the world's response. pic.twitter.com/d6HgVvdRsf

— Twitter (@twitter) September 29, 2015

Police face questions over covert monitoring of Jeremy Corbyn and other MPs Guardian. Corbyn demands to see his file.
It's time for Labour to escape "Stockholm syndrome"  Ann Pettifor, Prime Economics
Ruling Portuguese coalition heads for election win France24
Greece's Fascists Are Gaining NYT
Syraqistan
Imperial Collapse Watch
Billions From U.S. Fail to Sustain Foreign Forces NYT. Oh, so that's what those billions were for!
Trade Traitors
No plenary or press conference from TPP last night; see events unfold in this series of comments. It's said there will be a presser "this morning," so I'll have a post on the outcome, whatever it may be.

Divisions prompt extension of TPP trade talks to Monday Japan Times

IP-Watch/Yale FOIA Case Decided: USTR Can Keep TPP Texts Secret, But Maybe Not Communications With Industry Advisors IP Watch
Black Injustice Tipping Point
Text book publisher issues groveling apology to Texas mother who called them out for suggesting African people wilfully emigrated to America to 'work' Daily Mail
Class Warfare
The Power of False Narrative Consortium News
A Country Is Not a Company Paul Krugman, HBR (Furzy Mouse). A classic, and still true today.
Antidote du jour (via Mother Nature Network):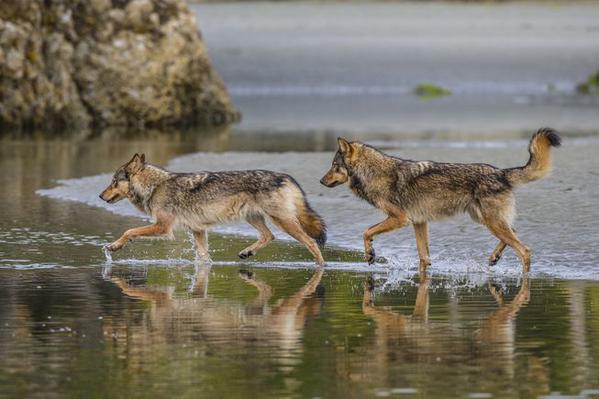 See yesterday's Links and Antidote du Jour here.