Cameron encourages private sector to bomb Syria Daily Mash
Founders of 'world-class' music library die two months apart Bangor Daily News
2015 Certainly to Be Warmest on Record New York Magazine (resilc)
World on cusp of 'post-antibiotic era' BBC.
China?
Louis Vuitton, Other Luxury Brands Closing Stores in China The Fashion Law

Making Money Very Nearly Illegal In China Now Dealbreaker

China's Stock Market Crash: Part 2 – A Little Capitalist Problem Satyajit Das, EconoMonitor
Finland's depression is the final indictment of Europe's monetary union Ambrose Evans-Pritchard, Telegraph. Swedish Lex notes:
One point that AEP does not raise is the growth in population. See in particular the change from 2000, which also was about when the euro was introduced:

https://www.google.fr/publicdata/explore?ds=d5bncppjof8f9_&met_y=sp_pop_grow&idim=country:SWE:FIN:NOR&hl=en&dl=en#!ctype=l&strail=false&bcs=d&nselm=h&met_y=sp_pop_grow&scale_y=lin&ind_y=false&rdim=region&idim=country:SWE:FIN&ifdim=region&hl=en_US&dl=en&ind=false
The charts do not include 2015 when Sweden will have taken in 200 k refugees. The population is circa 9,5 million.

There is a broad majority in Sweden to say that immigration (including refugees) is good as it boosts the economy over time. Finland adopted pretty much the opposite view.

Goldman came out this morning with its updated growth forecast for the coming years. Sweden is expected to land between 2,3% and 3,4% through 2019. I do not have the numbers for Finland but I would guess that Goldman expects the country to be clearly below the euro average of 1,5%-1,7%.
QE in the Eurozone Has Failed EconoMonitor
IMF debunking of the German View's austerity stance comes too late for Greece The National
Paris
Russia/Ukraine
Syraqistan
Imperial Collapse Watch
CIA Director Documentary: 'The Attacks Will Be Spectacular' Politico (furzy mouse). Important.

The Heresy of Technological Choice Archdruid

In The Beginning Were The Mushroom Clouds Atrios. Lambert: "Atrios seems peeved."
Trade Traitors
TPP Financial Stability Threats Unveiled: It's Worse than We Thought Public Citizen. PDF is here (link is broken in original).

Reconceptualizing The TPP: The Brotherhood Of The Three Blocs Vineyard of the Saker (JerseyJeffersonian)
2016
Shaky Foundations Harpers. Lambert: "Why, if I didn't know better, I'd say this piece impugns Hillary Clinton's personal integrity!"

Hillary Clinton Told Wall Street To 'Cut It Out'—Not So Much, the Record Shows Politico. As we said at the time she tried passing that howler off.

Rand Paul Still Using Debunked Patrick Henry Quote BuzzFeed (furzy mouse)
"Don't Shop, Take a Hike" Black Friday: Save the Redwoods League to provide free day-use admission for anyone who visits a participating California Redwood State Park on the Day after Thanksgiving Yubanet (EM)
Misuse Rampant, Oversight Lacking at California's Law Enforcement Network Electronic Frontier Foundation. Lambert: "Nobody could have predicted."
Fed?
Fed sends strong signal that rates will rise in December Telegraph. In case you missed the market news of the day.
Wall Street critic Elizabeth Warren slams tax reform plans Financial Times
Treasury Department Plans Anti-Inversion Tax Rules This Week Wall Street Journal
BlackRock to close $1bn macro hedge fund Financial Times
Would You Pass the Global Financial Literacy Test? Bloomberg (resilc). Warning: I have not had time to read this to see if I agree with the answers!
A Flurry of Growth in the Online Financial Advice Field New York Times
Class Warfare
Antidote du jour. Howard W: "On a warmish day last week, I went down to the Dog Beach on Lake Michigan and captured this photo of two black dogs running with, not fighting for, a stick. Round and round they went, sharing one stick on their run. Socialism!"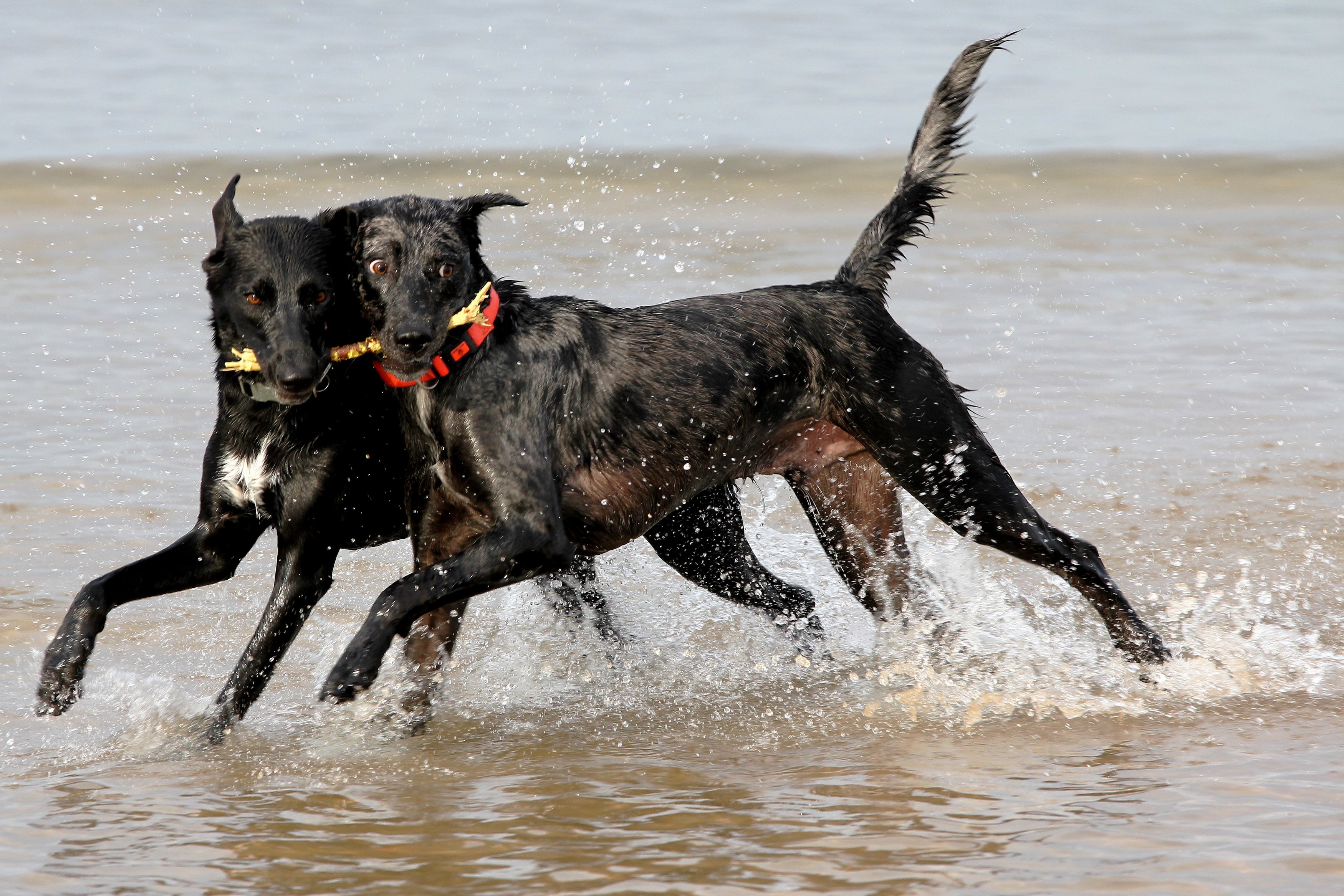 And a bonus video from margarita. The text from the Guardian: "The G20 summit in Turkey had three unannounced guests on Sunday, as a group of cats took the main stage moments before leaders of the world's major economies were due to make an appearance. The curious felines ran across the stage, sniffed at flowers on display and then scampered off." Keep in mind that stray cats are virtually official city mascots in Istanbul.
See yesterday's Links and Antidote du Jour here.