Pensions' Private-Equity Mystery: the Full Cost WSJ. Shout-out to Naked Capitalism.
Intel Lawsuit Questions Place of Hedge Funds in Retirement Plans Gretchen Morgenson, NYT
HBOS Report: Nothing To Reassure The Public On Accountability In U.K. Financial Services Forbes (RS). The text expands on the headline a little; the report "has done absolutely nothing to reassure a jaded general public that there is any such thing as "accountability" for those ."
HBOS report will do little to quell discontent Telegraph. Richard Smith: "With mindboggling timeline."
Why executives are fleeing $500 million startup Rent the Runway Business Insider. More valuation problems.
LivingSocial Offers a Cautionary Tale to Today's Unicorns NYT. Yet more valuation problems.
Fidelity Joins Growing Field of Automated Financial Advice NYT
Why the Internet of Things Should Be a Bank Thing American Banker. "If you're paying for groceries with your refrigerator, as a banker I want to have my credentials in your refrigerator making that payment." What could go wrong?
Why Housing Rebound Hasn't Lifted Economy Much WSJ
Masters of the Finance Universe Are Worried About China Bloomberg
Noah Smith on the Great Chinese Data Conspiracy The Money Illusion
The Future of Finance Clive Crook, Bloomberg
"A new economics" Stumbling and Mumbling
Inadequate dirty money regulation 'leaves UK open to terror funds': report Reuters. Yes, but how does that net out for The City?
Paris
Brussels faces third day of lockdown FT

Obama vows to defeat terrorists, urges Americans not to give in to fear WaPo
Syraqistan
Reps. Tulsi Gabbard [D-HI] , Austin Scott [R-GA] Introduce Legislation to End Illegal U.S. War to Overthrow Syrian Government of Assad Tulsi Gabbard (WB). Gabbard is vice-chair of the DNC.

Putin's Syrian bet Le Monde Diplomatique. Donbass for Syria?

Bombing ISIS Will Not Work The Walrus (joe).

Deal with cause, not symptoms, of Isis FT

Sharri Markson: journalist at the Australian in run-in with Israeli security Guardian. Syrian fighters being secretly treated in Israeli hospitals.

US think tank says Israel has around 115 nuclear weapons Informed Comment (original report).

Note the Twitter account:

How the U.S. goes to war. Every. Single. Time. https://t.co/RsPuuedccf

— Valerie Plame Wilson (@ValeriePlame) November 22, 2015
Southwest Airlines surrenders to racists, refuses boarding to Arab-American passengers Boing Boing. Re Silc: "I don't feel safe flying with Texans. They could start reading the Bible and cleaning their guns at any time."
Refugees
The Great Islamophobic Crusade Tom Dispatch

Washington's Wave of Anti-Refugee Hysteria is Missing Something: Facts Center for Global Development

Quiet Capitulation: Merkel Slowly Changes Tune on Refugee Issue Der Spiegel
State of emergency declared in Crimea after electricity pylons "blown up" CNBC
2016
Argentina elections: Mauricio Macri poised to be next President CNN
Trade Traitors
Initial Analyses of Key TPP Chapters (PDF) Eyes on Trade

Asia-Pacific leaders hope work on China-led free trade deal will 'intensify', with 2016 deadline discussed South China Morning Post
So farewell then, Universal Health Insurance RTE News
Big Brother Is Watching You Watch
Chrome Extensions – AKA Total Absence of Privacy Detectify. FireFox, too.
Class Warfare
Hillary Clinton's Strange Definition of "Middle Class" Mother Jones
How anxiety scrambles your brain and makes it hard to learn Guardian. Might pose an issue for training the disemployed, no?
Is evil a disease? ISIS and the neuroscience of brutality New Scientist
What Is Disruptive Innovation? HBR. Authors: "Uber's financial and strategic achievements do not qualify the company as genuinely disruptive." Meaning that the use of the term in academia is now totally disconnected from its use in the press, let alone in Silicon Valley decks and the world of venture capital.
A Harvard Professor Doesn't Have a Monopoly on 'Disruption' Bloomberg. "A Cambridge Professor Doesn't Have a Monopoly on 'Universal Gravitation.'"
Antidote du jour (via):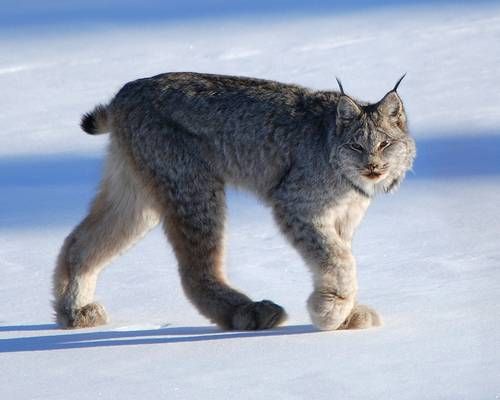 See yesterday's Links and Antidote du Jour here.