Chinese woman, 24, who was missing for a decade and presumed dead is found living in an internet cafe after playing games for 10 years Daily Mail
Liquidity deteriorates for US Treasuries FT
Energy Downturn Spreads Beyond the Oil Patch WSJ
VW admits second illegal device in Audis FT
U.S. taxpayers set to shell out for growing peanut pile Reuters (E Mayer). Not the only pile.
New York's top prosecutor probes brokers over forex spoofing FT
NFL player Freeney claims that Merrill Lynch was complicit in a scheme that cost him $20 million and a Rolling Stone restaurant Business Insider
Firm that teaches 'life skills' to suspected shoplifters extorts them, suit alleges Los Angeles Times (James St.Clair). Well, being extorted is a "life skill."
For Addicts, Fantasy Sites Can Lead to Ruinous Path NYT. For example, Iraq.
Syraqistan
ISIS Hate The Big Picture

Yemen and the War on ISIS American Conservative (Re Silc). "The U.S. should end its involvement in the war on Yemen, and it should also seriously reevaluate what benefit the U.S. derives from having clients that consistently work at cross-purposes with our policies."

Inside the surreal world of the Islamic State's propaganda machine WaPo. Seems like the ISIS media department is full of MBAs, talented graphic designers, and fluent, idiomatic English speakers. That doesn't sound much like an operation run by Saddam's ex-generals.

New U.S.-Turkish Bluster For Open War On Syria Moon of Alabama

Why the Paris terror attacks didn't 'change everything'  Pepe Escobar, RT. "The key node is the Turkish-Syria border. This is the privileged spot where ISIS/ISIL/Daesh goons cross back-and-forth at will."
The New 'Extraordinary Threat' to US National Security Is A Landlocked Country in Africa Vice
Starship Troopers: One of the Most Misunderstood Movies Ever The Atlantic
Refugees
The moral and strategic case for admitting Syrian refugees WaPo

Stop wars, end refugee problem, says Edmontonian who came here as a refugee CBC (RG).
Bomb explodes outside Greek business federation offices in Athens: police Reuters
China?
Malaysia's 1MDB Decoded WSJ. Massive corruption scandal.
She once was lost The Economist. Phillipines Presidential election.
2016
Wall Street: Democrats Work To Block New Regulations After Flood Of Campaign Cash International Business Times

Lack of Enthusiasm From Supporters May Undermine Clinton's Lead NYT

Hillary Clinton Looks Past Primaries, and to Republicans, in Strategy to Beat Sanders NYT. Worked in 2008… 

Bernie Sanders Talks Income Inequality at Black Churches in South Carolina ABC. "Sanders gained 16 percentage points among nonwhite voters since the last poll in October, whereas Democratic frontrunner Hillary Clinton lost 11 percentage points." Hmm.

The Socialism of Bernie Sanders  Jacobin. Symposium.

The Perfect Republican Stump Speech FiveThirtyEight. Very good.

Speaking Style Says Volumes About GOP Race Stuart Rothenberg, Roll Call

The Note: Trump on Terrorism ABC. "At this point, it's not simply a matter of Donald Trump defying political gravity. Even his opponents have to marvel at how good a politician he is, in his ability to adapt to moments and channel the (often unspoken) passions of his supporters."

Youthful Rubio's message appeals most to seniors Reuters

The Republican polling best in New Hampshire? Mitt Romney. WaPo

GOP Candidates Have It All Wrong on Community Banks' Demise American Banker
Big Brother Is Watching You Watch
ShotSpotter recording of street argument raises potential privacy issues South Coast Today

Google can remotely bypass the passcode of 74% of all Android devices, claims report Daily Mail
Should The MTA Allow These Nazi Insignias On Subway Cars? Gothamist. Man in the High Castle publicity.
If #Blacklivesmatter Then You Need to Know the Daniel Holtzclaw Case Ebony
Meet Some of Our Top Commenters NYT. NC is not the only online site that values its commentariat!
The Realism of Audacity Socialist Project (Sid). Idea: "The molecular is the intersectional." Well, it sounds profound….
Anger rises as Brazilian mine disaster threatens river and sea with toxic mud Guardian (RR).
COP21: Too Little, Too Late? Temperature, CO2 Thresholds Breached as Climate Disruption Intensifies Truthout
Antidote du jour. When Belgian police requested social media silence during a series of anti-terrorism raids on Sunday, people complied but by tweeting pictures of their cats tagged #BrusselsLockdown. Here's one: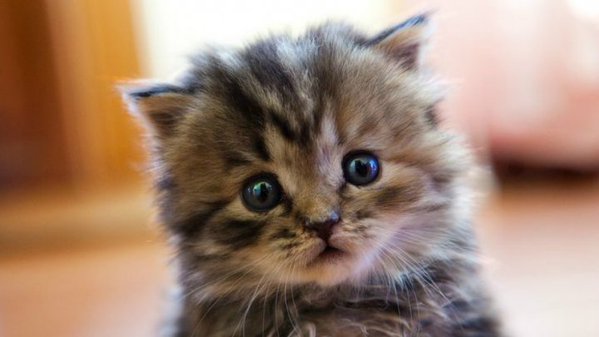 See yesterday's Links and Antidote du Jour here.