By Lambert Strether of Corrente
Readers, this will be the last Water Cooler until January 4. Enjoy your holidays! –lambert
2016
Policy
"Six crazy things Trump says that are spot on" [Ted Rall, Japan Times]. For example, "Invading Iraq was stupid. The pundits say San Bernadino changed everything, at least the race for the Republican nomination, replacing pocketbook issues with foreign policy and terrorism as voters' main concerns. If that's true, if hawkishness is king, then why is the GOP front-runner doing well despite his consistent opposition to invading Iraq — the most significant Republican-led foreign policy initiative of the last 30 years?"

"No, Hillary Clinton didn't say she wants to close most U.S. schools. Here's what she actually said" [WaPo]. Yes, that's exactly what she said, and I read all the blather that WaPo posted. It's not likely that's what she meant, but that's what she said. We had a ton of "What Obama Really Meant" in 2008, after incidents like this. Why not just admit this and move on, instead of playing semantics with the definition of "average"?
The Voters
T. Boone Pickens "My big idea for 2016 is to put together a bipartisan screening committee that vets presidential candidates like we do anyone else applying for a job and recommends the best candidates possible" [Salon].
The Trail
Sanders: "Bobby Kennedy had a saying that is my favorite. He said, 'Many people look at things as they are and say why.' Bobby Kennedy says, 'I look at things as they should be and say why not?'" [Des Moines Register].

"Hillary Clinton's campaign for president has been savvy about talking to young voters in the parlance of the social web, using emojis, sleek graphics and other formats. But the list '7 things Hillary Clinton has in common with your abuela" seemed to backfire this week' [New York Times]. Then the campaign walked it back. "The article on Clinton's website was originally titled "7 Ways Hillary Clinton is just like your abuela" then changed to "7 things Hillary Clinton has in common with your abuela" [Salon]. "Content strategists" are thick on the ground in Brooklyn, I imagine; so whoever came up with that listicle should be easy to replace.

"The new [CNN/ORC] survey finds Mr. Trump leading the GOP field with 39% of the vote — up from 36% earlier this month. He leads his closest rival Sen. Ted Cruz by more than 20 points. Mr. Trump has been on top of the Republican field, according to CNN's polling, since July" [Wall Street Journal, " Donald Trump Poised to Enter New Year as Clear GOP Front-Runner "].

"Trump Doubles Down on "Schlong", New Truth Movement Emerges" [Talking Points Memo].

Jebbie: "The problem with the Confederate flag isn't the Confederacy, the problem with the Confederate flag is what it began to represent later" [Talking Points Memo].

"[Watching Rubio] like watching a computer algorithm designed to cover talking points. He said a lot, but at the same time said nothing. It was like someone wound him up, pointed him towards the doors and pushed play" [Conway Daily Sun]. "Marco Rubio is a man so stuck on script it doesn't even matter when the cameras are off."

"Four candidates — Marco Rubio, Jeb Bush, Chris Christie, and John Kasich — are within six points of each other in the HuffPost Pollster average of polls of the New Hampshire Republican primary. If one of them can break away in the next few weeks, it could shake up the entire race" [Political Wire]. "The weakness of these "preferred candidates" is what scares the Republican establishment so much. If none of them can break through, the race for the nomination may instead be between Donald Trump and Ted Cruz. That's the worst nightmare for many Republicans."

"A Florida man arrested earlier this year for landing a gyrocopter on the Capitol lawn in a call for campaign finance reform will challenge Rep. Debbie Wasserman Schultz (D-Fla.) in the 2016 primary" [The Hill]. "Lawyers awaiting the felony sentencing of Douglas Hughes informed the D.C. Circuit Court of his plans to challenge Wasserman Schultz, who also serves as chairwoman of the Democratic National Committee, in a filing Wednesday."
Stats Watch
Jobless Claims, week of December 19, 2015: "Jobless claims, which had edged higher over the past few weeks, are moving back down, confirming that labor market conditions remain solidly favorable" (assuming you're in the labor market) [Econoday]. "Continuing claims, which also had been climbing, also came down…. Though data for the holiday weeks are often volatile, they haven't been volatile this year."
Bloomberg Consumer Comfort Index, week of December 20: "Consumer confidence has accelerated strongly heading into the final days of the holiday shopping season" [Econoday].
"Rising package volumes and costs have Amazon seeking alternative delivery routes—shifting the online retailer's role from key ally to a potentially disruptive competitor" [Wall Street Journal, "Amazon Seeks to Ease Ties With UPS"]
Today's Fear & Greed Index: 44 (+3); Fear [CNN]. Last week: 34 (Fear). (0 is Extreme Fear; 100 is Extreme Greed).
Black Injustice Tipping Point
"Betting on Secession: Quantifying Political Events Surrounding Slavery and the Civil War" (Draft, PDF) [Charles W. Calomiris and Jonathan Pritchett].
"Iowa's black incarceration rate compared with the rate for whites is nearly 14 to 1, the biggest disparity in the nation, according to research from the Sentencing Project" [Des Moines Register]. "Iowa had about 40,000 people in its prisons or community-based corrections programs as of Nov. 24. The cost for each prisoner: $93.22 daily, or $34,025 a year, according to information from the Iowa Department of Corrections. Meanwhile, the state annually spends $10,313 for each K-12 student, U.S. Census data show."
"[BlackLivesMatter] Activist: Mall of America protest 'decoy' for airport block" [AP]. I felt that tactical originality on the ground came to a halt with the ascendance of the Teach for America crowd; there was a wave of die-ins, IIRC, and then… Nothing. So it's interesting to see some tactical originality return.
Police State Watch
"The Shooting Gallery" [HuffPo]. "Guards inside prisons shouldn't have guns. That's pretty much an accepted fact. Except in Nevada—and the results are mayhem and death."
"More than 50 police officers involved in fatal shootings this year had previously fired their guns in deadly on-duty shootings" [WaPo]. "The findings concerned many law enforcement experts, who said that most officers never fire their weapons on the job."
"City releases 911 audio of Laquan McDonald shooting" [Politico]. This is telling:
Later, the dispatcher is heard asking for identifying information on the teen.

"I need to get some info on the victim condition, whatever you can, when you can, OK?"

The dispatcher was corrected by a male officer: "The offender."

Dispatcher: "That's what I meant. Sorry, I'm trying to do six things at once."
"In the police narrative of that night, [Alfontish "Nunu" Cockerham] pointed a gun at the cops, prompting them to shoot, according to police charging documents. According to an incident report, Cockerham was charged with aggravated assault for pointing a gun. However, the video – captured by a security camera at a payday lending business on the block – does not show Cockerham pointing a gun at police" [Guardian]. "Instead, the grainy video shows an object that appears to be a gun materialize on the ground a couple of feet away from where witness Natasha Mclemore said the officer fired his shots. If Cockerham did point the gun, he would have had to have done it before entering the frame of the camera."
"How to start tallying fatalities by police: Treat fatal shootings by law enforcement as a public-health statistic" [Daily News].
"The National Sheriffs' Association is shocked and disappointed by the Department of Justice's decision to suspend the equitable sharing of Asset Forfeiture Program funds to state, local, and tribal law enforcement. This is yet another blow to those who work every day to prevent terrorism and crime in our communities" [National Sheriffs' Association]. Oh, please.
Gunz
"Exploring the increase in public mass shootings" [Harvard School of Public Health]. "Overall, approaching gun violence as a public health issue would go a long way toward saving lives, [Harvard T.H. Chan School of Public Health's David Hemenway] said… Guns kill more than 33,000 Americans each year—about 90 per day—but it's preventable, so that makes it a public health issue…. 'Those [public mass shootings] look like they're 'contagious' much more than the intimate partner violence ones,' Hemenway said."
Health Care
"A struggling Colorado busboy who returned $3,000 in cash that he found on the floor is getting rewarded with a big tip" [AP]. A heart-warming story. Here's the kicker: "[His boss] told KKCO-TV that Duckworth rides his bike to work, and his paycheck is garnished for medical bills. Duckworth says he never thought of keeping the money, saying 'I work for a living.'" And anybody who "works for a living" should be covered by single payer health care. Heck, even the squillionaires should be.
" All I Want For Christmas: Seven Things I Wish My EMR Could Do" [A Country Doctor Writes]. The EMR UI/UX sounds horrible beyond description. Then again, it's not like patients' health and lives depend on them.
Water
"Southern California's water infrastructure still isn't equipped to capture sufficient rainfall during a wet year. Instead, tens of billions of gallons of water that could have bolstered our local supplies will flow like a torrent through our urban rivers and storm drains. Instead of quenching our thirst, El Niño's rains will sweep up and carry our pollutants out to sea" [Los Angeles Times].
Gaia
"As decision nears, opposition builds to offshore drilling along Atlantic Coast [WaPo].
Class Warfare
"The Rise of Money and Class Society" [Levy Institute Working Paper #832]. From the abstract:
It will be shown that the origins and the evolution of money were closely intertwined with the rise and consolidation of class society and inequality. Money, class society, and inequality came into being simultaneously, so it seems, mutually reinforcing the development of one another. Rather than a medium of exchange in commerce, money emerged as an "egalitarian token" at the time when the substance of social relations was undergoing a fundamental transformation from egalitarian to class societies. In this context, money served to preserve the façade of social and economic harmony and equality, while inequality was growing and solidifying. Rather than "invented" by private traders, money was first issued by ancient Greek states and proto-states as they aimed to establish and consolidate their political and economic power. Rather than a medium of exchange in commerce, money first served as a "means of recompense" administered by the Greek city-states as they strived to implement the civic conception of social justice. While the origins of money are to be found in the origins of inequality, a well-functioning democratic society has the power to subvert the inequality-inducing characteristic of money via the use of money for public purpose, following the principles of Modern Money Theory (MMT). When used according to the principles of MMT, the inequality-inducing characteristic of money could be undermined, while the current trends in rising income and wealth disparities could be contained and reversed.
News of the Wired
"[A]re some typefaces more believable than others?" [Fast Company]. "The answer is yes. Baskerville, a 250-year-old serif originally designed by John Baskerville, was statistically more likely to influence the minds of readers than Computer Modern, Georgia, Helvetica, Comic Sans or Trebuchet." "There was a thin, crisp, continuous patter" of tiny serifs…
* * *
Sneak preview of what your parents' malware-laden web browser will look like. Merry Tech Support Christmas pic.twitter.com/p2XNLLtBpv

— Matt 'Krampus' Round (@mattround) December 23, 2015
* * *
Readers, feel free to contact me with (a) links, and even better (b) sources I should curate regularly, and (c) to find out how to send me images of plants. Vegetables are fine! Fungi are deemed to be honorary plants! See the previous Water Cooler (with plant) here. And here's today's plant: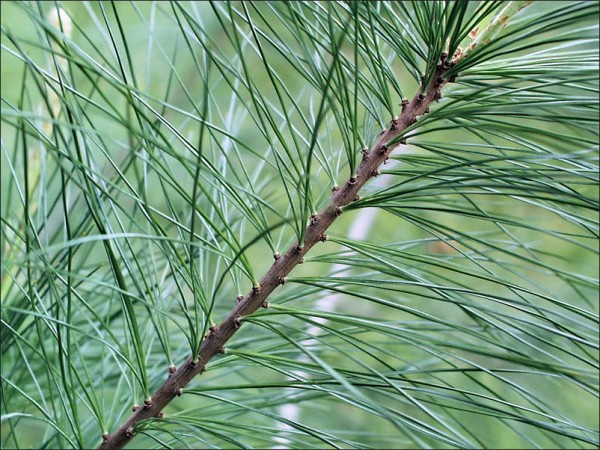 * * *
If you enjoy Water Cooler, please consider tipping and click the hat. Winter has come, I need to buy fuel, keep the boiler guy and the plumber happy, and keep my server up, too.