Coming to LAX: 13 'comfort dogs' for frazzled fliers Los Angeles Times
This 'alien' mushroom is like something from a horror movie …and it's in Britain Metro. With photos….
When Does Bargaining Become Fraud? Bloomberg
Big Winners as Fed Raises Rates: Foreign Banks WSJ
After Math Error, Fitch Doubles Student-Debt Downgrade Estimate Bloomberg
US banks hit by cheap oil as Opec warns of long-term low FT
Obama's foreign policy goals get a boost from plunging oil prices WaPo
Why Big Oil Should Kill Itself Project Syndicate
The 6 major adverse shocks that have hit the U.S. macroeconomy since 2005 Washington Center for Equitable Growth
China overshadows global outlook for 2016 FT
Europe?
Holidaze
Boston Dynamics' Robo-Dogs Pulling a Sleigh Is a Terrifying Glimpse of Christmas Future Gizmodo. Owned by Google. Of course.

Can you spot the panda hidden among all the snowmen? Independent

Australian government urges holidaymakers to kill two-factor auth The Register
Why the best bargains for women might be in the men's section Sidney Morning Herald
2015 Lists
The 10 Best Lists of 2015 Vulture. The meta! It b-u-r-n-n-n-s-s!

2015's Best TV: I Hate Top Ten Lists, but O.K., Fine, Here's a List The New Yorker

What a year: The Top 10 moments in politics of 2015 McClatchy
Four Readings On Health Philanthropy: A Holiday Potpourri Health Affairs
Big Brother Is Watching You Watch
NSA Helped British Spies Find Security Holes In Juniper Firewalls The Intercept

Pennsylvania Cop Charged with Fabricating Ambush on Herself, the Ninth Cop This Year to Fabricate Such a Story (Updated) Photography is Not a Crime
Moral Panic: Who Benefits From Public Fear? Psychology Today
The last time an American tycoon exploited terrorism Pando Daily (unlocked by GU).
U.S. Cold War Nuclear Target Lists Declassified for First Time National Security Archive
2016
Judge upholds Seattle's 'gun violence' tax Reuters
U.S. plans raids to deport families who surged across border WaPo
Class Warfare
Buybacks fueled by cheap credit leave workers out of the equation Reuters. Thanks, Janet!

Did the Great Recession Lead to the Great Vacation? CEPR. Important take on our "new normal" of a permanently lower labor force participation rate.

And it's not a "great vacation." Disemployment is a human tragedy played out across the country, and, via "hysteresis," a fantastic waste of human capital, so called. Disemployment should also be a savage indictment of the elites who threw millions on the trash heap by the policies they chose, but of course that will never happen. Could use a better headline, CEPR!

Home is where the cartel is Interfluidity

[T]here is a fundamental contradiction at the heart of housing capitalism. We encourage people to take on highly leveraged, undiversified exposure in homes with promises that they are good "investments", meaning they will increase or at least retain their values over time. We also claim that housing is a consumption good that should be efficiently provided, a good for which competitive markets should expand supply to drive prices down to a technologically declining marginal cost of production. Housing cannot be both of those things at once.
The Firm as a Time Lord Conversable Economist
5 Reasons Why You Should Build A Small Business — Not A Start-up Medium. I'm so sick of hearing about start-ups.
24 Pull Requests: The journalism edition Another Word For It
Is T-Mobile degrading online videos? YouTube thinks so. San Francisco Chronicle
Study Finds Mechanism That Causes Normal Cells to Become Cancerous WSJ (original).
Knitters With Hopelessly Knotted Yarn Call 'Detanglers' for Help WSJ. I can think of plenty of other problems to "detangle"!
Retrotopia: A Gift to be Simple and Too Little, Too Late The Archdruid Report
Antidote du jour (Kokuanani):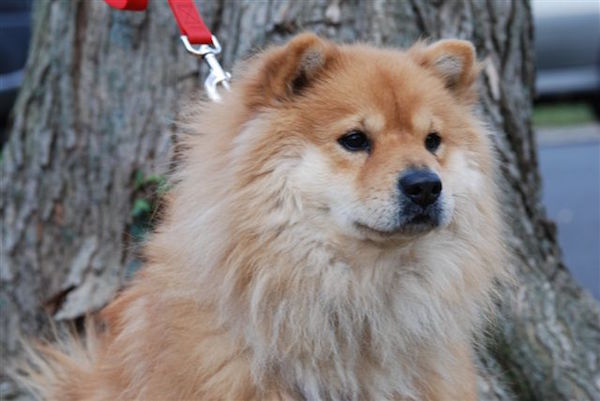 A Christmas chow.
See yesterday's Links and Antidote du Jour here.