Yves here. The gods seem to be conspiring against me. My laptop appears to have crapped out en route to Alabama as in it is neither charging from nor able to run off my power cord. The power cord looks to be working, since I get the little light that says it does have power, but it is giving a false positive green "fully charged" light when the laptop is within minutes of being out of juice. However, the problem is more likely to be my machine, since the laptop normally runs off power (as in I keep it plugged in in my apartment) and when I got to the airport, it was already just about out of battery power (which suggests the power problem had already begun, with the charger I use at home, not the "on the road" charger I have in my possession now).
Further complicating factors: The only machines I want to buy are ones with extra RAM, as in not the kind I can walk into an Apple Store and purchase. Plus I have some critical stuff on my old machine that I am not sure will run on the new Mac OS (my Rolodex program, which is SBooks. And that assumes I can get at what is in my current machine. Even though I have backups at home, I keep interrupting them because Time Machine basically backs up all the time and makes the machine perform terribly while I am working. Pretty much everything I do is via e-mail or on the Web, so a 1-2x a day, not an every 15 minute backup would be plenty frequent for me).
At least I have a machine I can use, so this not as terrible as being on the road and having to scramble to find a loaner. But this one is so antique that Apple refuses to let me book a Genius Bar appointment with it (not making that up, must have spent a half-hour on 2 different browsers and I hit pages that refuse to load at certain points in the process).
When I saw Harry Shearer in November, he had just had a terrible experience with Apple when the motherboard failed on his laptop. He proceeded to explain how Apple was no longer making machines for "people like us," by which he meant professionals. For instance, recording studios universally use disks to convey completed work and not USB sticks (the design imperative in a recording studio is that the talent not be able to mess with the software at all). Yet when dealing with the Apple repair/support people, it was clear they had no understanding of his needs, and worse, obtusely refused to understand even when he patiently tried explaining them (as in Apple was right, he as the customer was wrong). It was clear that their design imperative was skinny pretty machines at the expense of functionality (as in getting rid input/output ports and slots whenever possible). Historically, Apple's reputation and products were based on the experience it had in serving various professional markets (movies, audio recording, publishing). Now all they care about are 15 year old iPhone users.
I had separately observed that Apple was trying to converge its desktop OS to its mobile device OS, to the detriment of desktop users. I had figured given how Apple was going, my next round of Apple purchases would be my last (but being the Yankee that I am, I use equipment longer than most people do) and then I would switch to Linux. I wish I could do that now, but I don't have the time for a transition (and I am sorry, you tech types, it does take more operator work to run on Linux. You follks can't relate to the fact that mere mortals just want to use their apps and not worry about the plumbing. My time is not well spent by having to deal with IT issues. Just the transition to new Mac equipment is more of a time sink than I can afford).
And the worst was I was actually planning to buy a new machine next week…..
So wish me luck, that the Apple Store will be able to buy me the few more weeks of life I need on my old MacBook Air so that the switchover is not too bad.
Congress insists on labels for GM salmon Financial Times
2015 Lists
The 2015 Hater's Guide To The Williams-Sonoma Catalog Adequate Man. Scott: " I Think You're Enough of a Scrooge to Appreciate This."

The biggest Pinocchios of 2015 Washington Post (furzy)
IMF Reform Is Too Little, Way Too Late Bloomberg
China?
China's Renminbi Declines After Being Named a Global Currency, Posing Challenges New York Times

China industrial payroll at 15-year low Financial Times
Beijing's Smog Alarms Public, But Data Shows India's Air Quality Is Far Worse Forbes
Germany's Merkel Defends Russian Gas Pipeline Plan Wall Street Journal
The Inside Story of Syriza's Struggle to Save Greece The Nation. I link to this story with considerable reluctance. Paul Mason did some very important on the ground reporting during the Greek negotiations, but then as now, he like many reporters is only as good as his sources. The fact that he leads the story with an account from Varoufakis, who had a correct economic analysis but utterly mishandled the negotiations (yes, he managed to make a bad situation worse) and has separately proven to be an unreliable reporter means one must read this account with a jaundiced eye.
Syraqistan
US welcomes Syria 'milestone' at UN BBC

Al Jazeera Censors Its Own Anti-Saudi Arabia Article for International Readers Intercept

There Have Been Zero Terror Attacks in the U.S. by People Radicalized by ISIS Through Social Media Alternet
Big Brother is Watching You Watch
Tor Project: The super secure anonymity network that will definitely keep you safe (as long as hackers don't break the rules) Yasha Levine, Pando (Gabriel, Bill B)
Imperial Collapse Watch
Why deficit hawks are missing in action on budget, tax bills Christian Science Monitor

It's not about party, it's about hunger for war: 19 percent of Democrats also said they'd bomb fake country from "Aladdin" Salon (resilc)

Virginia county closes schools as Islam assignment prompts backlash Reuters. EM: "'Classes closed due to credible threat of open-minededness'. There, fixed it for ya."

Terrorism Insurance Is a Booming Business After Paris and San Bernardino Vice (resilc). This proves our point re people grossly overestimating the odds that they will be a victim of terrorism and therefore correspondingly willing to greatly overpay for insurance (you can bet the insurers are smart enough NOT to be willing to insure against false alarms, like the cost of the shutdown of LAX last week). I'd be in the terrorism insurance business right now if I had any capital.

Meet the lobbyists who work for the world's worst human rights abusers Slate (resilc)
2016
Fed
Wall Street's Biggest Junk Bond Dealer Weighs In on the Rout Wall Street Journal
Junk debt ETFs dodge contagion Reuters
How Martin Shkreli, Teen Wolf of Wall Street, Thrived New York Times
JPMorgan pays $307m over disclosure flaws Financial Times. Fraud is now "disclosure flaws"? Who came up with that one?
Guillotine Watch
Manhunt for Texas affluenza teen after he apparently goes missing | Reuters (EM)
Class Warfare
Drug overdose deaths in the US reach record levels BBC

The Empire Bites Back: British Now Have Better Teeth Than Americans Thanks to U.S. Inequality Alternet
Antidote du Jour (via):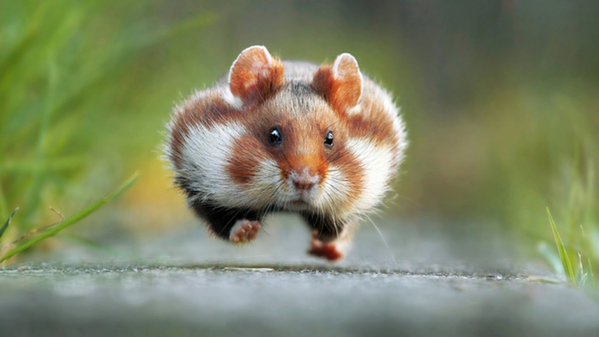 See yesterday's Links and Antidote du Jour here.