Saga of the world's most famous grizzly Christian Science Monitor
The rise and fall of the unicorns The Economist
Mortgages, Layoffs and Bribes Bloomberg. On "Lenda." Get it? Well worth a read. And you'll see those words, "disruptive" and "innovation" again.
SEC Steps Up Probe of Pre-IPO Share Trading WSJ
Has Pando missed the heart of the Uber problem? A transportation industry expert writes… Pando. A must read, and a superb rejoinder to an excellent Pando article on Convoy, the "Uber of the trucking industry." In essence, Hubert Horan, the letter writer, proposes better analytical tools so Pando can do even more brutal takedowns in future.  To me, the key point:
Uber-type companies need to be understood as a radical departure from Amazon/EBay type models. Instead of displacing competitors through actual efficiencies, or by creating entirely new markets, its model is entirely based on getting the world to believe that it will inevitably dominate the entire industry. This requires aggressively suppressing any discussion of empirical economic evidence (which would undermine its case) and emphasizing the factors driving inevitability–the brilliance of its early stage investors, the ruthlessness of management, and the raw political power of the company's wealthy supporters….

[T]ere are no competitive economics behind the "inevitability" claim…

If you totally replace the competitive product/efficiency advantages of an Amazon-type plan with a massive PR program emphasizing how the raw political power of the unicorn investor class will inevitably destroy all existing competitors, then demonstrations of political power (and ruthless marketplace behavior) becomes a key driver of capital markets….  If the unicorn investing class thinks Uber has proven that tens of billions of private value can be created purely with PR and political strength, then "Unicorn manufacturing" becomes an industry unto itself.
"Unicorn manufacturing" sounds a lot like a phishing equilibrium, to me. And note the importance of the pro-AirBnB vote in San Francisco as a demonstration of "raw political power."
Lending Startups Look at Borrowers' Phone Usage to Assess Creditworthiness  WSJ
Congress Moves Again to Block Investigation of Congressional Insider Trading The Intercept
Big Banks Suffer Rare Fail as Congressional Deal Cuts Nearly $1 Billion a Year in Handouts The Intercept. Note the potential for a "rural lender" scam at the end.
US regulators propose powers to scrutinise algo traders' source code FT
IPERS still faces $5 billion shortfall Des Moines Register
Brazil's economy shrinks by record 4.5% FT
Recessions are always a problem and can always be avoided Bill Mitchell
Port Authority Has Hard Time Filling CEO Post Wall Street Journal
Vatican leaks trial engulfed by bizarre sex, Silvio Berlusconi blackmail and secret services claims International Business Times
COP21
A split or a unifying leader are the only ways to end Labour's civil war Independent
Understanding the new global oil economy Martin Wolf, FT
Syraqistan
Big Brother Is Watching You Watch
FBI Redacted Passages Showing Judge Mocking Its Stupid Claims Emptywheel

The Elf on the Shelf is preparing your child to live in a future police state, professor warns WaPo (Furzy Mouse).
State sues prisoners to pay for their room, board Chicago Tribune
Black Injustice Tipping Point
 Rosa Parks Wasn't Meek, Passive, or Naive—and 7 Other Things You Probably Didn't Learn in School The Nation. Parks was, as the kids say, badass.

Why we turned off comments on Tamir Rice news stories: Chris Quinn Cleveland Plain Dealer. "Just about every piece we published about Tamir immediately became a cesspool of hateful, inflammatory or hostile comments. Rather than discuss the facts of the case, many commenters debased the conversation with racist invective." "An army" "couldn't keep up."
2016
Is the ACA in trouble? Brookings. Hilariously, the author doesn't regard the "bewildering complexities of health insurance" as "trouble."
Sheldon Silver convicted on all counts in corruption trial Politico New York. Post headline: "Shel done!" (Ulpanaylaylo).
The political economy of tax laws in the U.S. states Elliot Ash. A data-driven approach using natural language processing.
Class Warfare
Huffington Post Employees Ask Management To Recognize Union Amid 'Overwhelming' Newsroom Support HuffPo

Seattle. Chicago. Los Angeles. Min Wage Lies Travel. The Big Picture
The Washington Post will allow singular 'they' Poynter. Been using it for years. Awesome.
Why We Should Really Be Concerned About the Visual Identity for the Tokyo Olympics Medium. The potted history of design is useful enough, but it builds toward the end.
Mark Zuckerberg, Priscilla Chan to Give 99% of Facebook Stock to Philanthropy WSJ
Antidote du jour (via):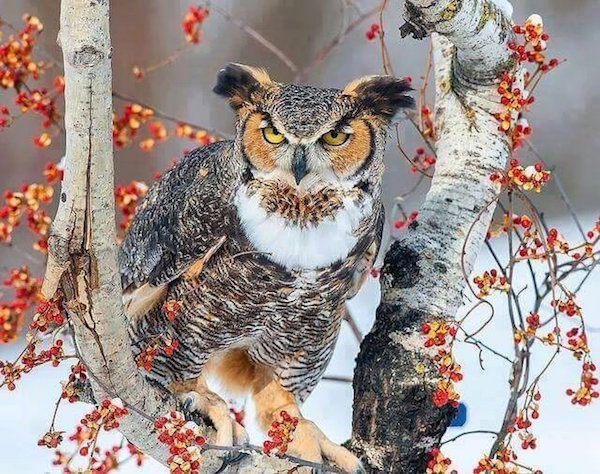 See yesterday's Links and Antidote du Jour here.