After Warmest Christmas Day on Record, Freakish Warmth Continues in East, South Weather Underground
'Is this Planet Earth?' Astronaut dials wrong number Des Moines Register
Our Parasites And Vermin Reveal Secrets Of Human History NPR
What Was Volkswagen Thinking? The Atlantic
'All of a sudden being a CTO at a bank is sexy': This technology could revolutionize finance Business Insider. Banks "going bananas" for blockchain. So I wonder what the phishing equilibrium will be?
Lower Jobless Claims Don't Point to Robust Labor Market WSJ. So, the labor market is terrible, and there's no inflation on the horizon. Remind me again why the Fed raised rates?
Oil price lows prompt Chinese gas pipeline deal FT
Top Iron Ore Shipper Cuts 2016 Forecast by 19% as Glut Grows Bloomberg
Anglo American steps up mine disposals with $36m Australian deal FT
DNA Manufacturing Enters the Age of Mass Production IEEE Spectrum
As marijuana industry expands, power demand taxes U.S. grids St Louis Tribune. Since, as a controlled substance, marijuana had to be grown indoors, under lights. So, having legalized it, we retain those cultivation techniques (and cultivars).
Justin Trudeau and the cannabis factory The Economist
Seven Big Summits to Watch in 2016 CFR
2016
Heavily redacted Benghazi emails released on Christmas Eve The Hill. I actually admire Clinton for this; she gives zero f*cks. Privatize your email server while on government service, dole out the mail you want, redacted, then ask "What are you going to do about it?" Like Trump (and Sanders), Clinton is being wholly herself.

What Really Happened With the DNC's "Datagate"? Jacobin (LifelongLib).

The Sanders campaign is taking its fight with the DNC to the next level Yahoo. Wasserman Schultz shouldn't have rigged the debate schedule. Now the perception of favoritism colors everything the DNC does.

Clinton casts wider net for cash The Hill. Hmm.

Hillary Clinton's 'Secret Weapon' Could Escalate Campaign Rhetoric WSJ. That would be Bill.

Trump Insults Hillary, Everybody Wins? New York Magazine. Well, not everybody…

How Trump Has Neutralized Super-PAC Cash Bloomberg

Top Republicans don't rule out backing Trump Boston Globe

Ben Carson's brand benefits from campaign Politico. "He has folded into Carson Enterprises his presidential campaign, which has excelled at fundraising." Sounds like he's been taking lessons from Clinton.

Now it's even easier for candidates and their aides to help super PACs WaPo

The Federal Election Commission has quietly given the green light to federal candidates who want to solicit contributions for super PACs by meeting in small groups — so small that there can be just two other people in the room.

Seems legit.

Scott Walker Corruption Case Threatens to Implicate Wisconsin Supreme Court Justices Mother Jones
Syraqistan
Big Christmas Gifts For Syria – Alloush Killed, Yarmouk Cleared Moon of Alabama

What really happened to the U.S. train-and-equip program in Syria? McClatchy

A Skeptic's Take on Solving Syria Foreign Policy
Holidaze
2015 Lists
Our Annual Year 2015 The Onion

2015: The Year in Guns Gawker

2015: The Year in Mass Shootings Rolling Stone
As mass casualties continue, hospitals keep honing their preparedness WaPo
China?
Hutong Neighbours The Anthill

Heard in the Hutong: What Do Beijingers Think about Christmas? WSJ. I don't think these interviews took place in a hutong…
India's prime minister makes surprise stop over in Pakistan Asian Correspondent
Vietnam Economic Growth Quickens on Investment, Manufacturing Bloomberg
Big Brother Is Watching You Watch
If a Close US Ally Backdoored Juniper, Would NSA Tell Congress? Emptywheel. Betteridge's Law…

Neural Networks, Recognizing Friendlies, $Billions; Friendlies as Enemies, $Priceless Another Word For It

Persistence of social signatures in human communication PNAS. Very interesting from a surveillance and an intersectional perspective (which is what you would expect, when you think about it).
Class Warfare
The Koch-Like Family You've Never Heard Of Influencing State Legislatures Political Research Associates

Charles Dickens on Management vs. Labor Conversable Economist
Britain for sale: £8 trillion, or nearest offer The Telegraph. So it looks like the 1% are getting a pretty good deal, working through the Tories.
Football's War on the Minds of Black Men Vice
How to generate a Golden Age: TV Edition Digitopoly
Apple Watch Users Discover Another Way to Go 'Hands Free' WSJ
George Prochnik interviews Eyal Weizman LA Review of Books. Full of intriguing formulations: "Even the most militant environmentalists still regard climate change as the 'collateral of history' — the unintended byproduct of industrial development, trade, and transport; whereas I see it as the intention, the very telos, of the colonial project."
Antidote du jour: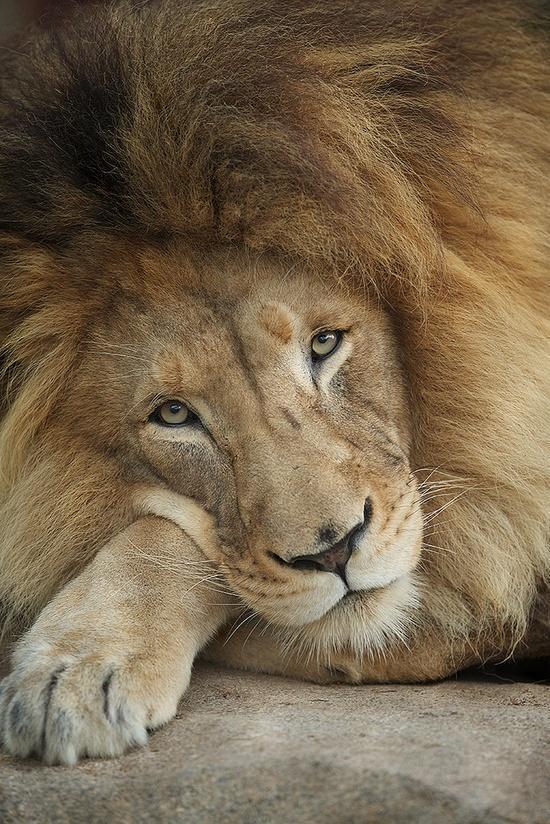 See yesterday's Links and Antidote du Jour here.