Jimmy Carter: Cancer is gone, former president announces AJC. Wow. I know he prays and all that, but I think this is also an indicator of the power of having a sense of purpose. There is plenty Carter still wants to do, and he knows he can have a positive impact.
I gave my students iPads — then wished I could take them back Washington Post (Chuck L)
COP21
Emperor Weather, Turning Up the Heat on History Tom Engelhardt

New paper shows degree of impact of corporate messaging on public perception of global warming PhysOrg (Chuck L)
What a signed banknote tells us about Myanmar's next leadership BBC
Staying sustainable Bangkok Post (furzy mouse)
French Elections
National Front tops polls in regional elections The Local

France elections: National Front leads in regional polls BBC

French National Front set to make history Financial Times
Refugee Crisis
12 Million Homeless, Displaced Syrians Facing Disaster as Winter Approaches Ma'an News Agency
Poland considering asking for access to nuclear weapons under Nato program Guardian
Venezuela Elections
Chicken for diapers: Bartering abounds in scarcity-stricken Venezuela McClatchy (furzy mouse)

Venezuelans vote as polls predict return of the right after 16 years out of office Euronews

Opposition Gains a Rare Victory in Venezuelan Election New York Times
Syraqistan
Mountain Ambush Harpers (guurst)

Russia has stepped up bombing since Turkey downed its aircraft McClatchy (furzy mouse)
Imperial Collapse Watch
Hillary Clinton Urges Silicon Valley To 'Disrupt' ISIS Slashdot (bob). Under normal circumstances, I would deem this to be "Peak Stupid" but with toads hopping out of Trump's mouth at least twice a week, we are in a new (bad) normal as far as "stupid" is concerned, which means that calling a top is far more fraught than it would normally be.

Trump Says Political Correctness Helped Enable California Attack Bloomberg. As indicated re "peak stupid."

Pakistani security seeks to tamp down reporting on California shooter Reuters. Lambert: "So Malik is fom Pakistan. Therefore, we will bomb Syria."

Terrorist Threat Has 'Evolved' Into a New Phase, Obama Says Wall Street Journal. Calling Jim Haygood: "The war situation has developed not necessarily to our advantage" redux?

Horror Beyond Description: Noam Chomsky on the Latest Phase of the War on Terror Truthout (furzy mouse)

Just How Dangerous Is Terrorism, Really? George Washington. GW runs a post of this ilk every month or so because it's a badly needed reminder. I love the factoid that toddlers are a bigger threat to one's survival than terrorists…and I am pretty sure that the stats are stale enough that that was before toddlers were as heavily armed as they are now.
Big Brother is Watching You Watch
Google Spying on 40 Million K-12 Students, Privacy Advocates Call for Federal Sanctions Alternet

Does Your Hello Barbie Have An STD? (IIoT) Patrick Durusau

I Set Out To Expose A Hate Movement In Gaming—So They Set Out To Destroy My Life Ravishly (Chuck L)
2016
Trademarked: Trump makes money off the name 'Central Park' Yahoo (furzy mouse)
Just let the Republicans win: Maybe things need to get really bad before America wakes up Salon. Jeff W: "The headline is wrong—it's more like 'Progressives have to be seen to be bringing the 'regressive center' down.' It's an exceedingly obvious point but one one doesn't see often in print."
America is sitting on a powder keg Daily Kos
Perspectives on Politics – Testing Theories of American Politics: Elites, Interest Groups, and Average Citizens Cambridge Journals Online (Chuck L)
Black Injustice Tipping Point
Justice Department to investigate Chicago police Politico (furzy mouse)

AL Police Officers Whistleblow on Supremacists in Dept who Planted Evidence on Black Men Daily Kos (furzy mouse)
Police State Watch
Witness Video Captures Fatal Miami Police Shooting Revolution News (Deontos)
Fed
And That's A Wrap Tim Duy

Central bankers do not have as many tools as they think Larry Summers, Financial Times

US rate hikes could hurt emerging markets, says BIS Dow Jones
OPEC's Middle Finger To The Oil Markets OilPrice
Banks Said to Face SEC Probe Into Possible Credit Swap Collusion Bloomberg. Lambert: "They just can't help themselves."
Five Scandals That Show Why We Need Structural Reform in the Banking Industry Truthout (furzy mouse)
Calstrs under pressure to reveal private equity fees Financial Times
We are shrinking! The neglected drop in Gross Planet Product VoxEU
Class Warfare
Podcast: Edward Stringham's book "Private Governance" The Seasteading Institute (furzy mouse). OMG this is SO specious….citing rules at sea as a positive example of governance? And after the New York Times ran a whole series of what goes on as a result, including murders, what amounts to slavery, and unpunishable polluters? This guy needs to be ridiculed at every turn.

The next Piketty Ryan Avent

Corporate Psychopaths Housing Senior Citizens: A Personal Editorial OpEd News (Glenn F)
Antidote du jour (furzy mouse). Yalta, Crimea in the Guardian's Eyewitness series: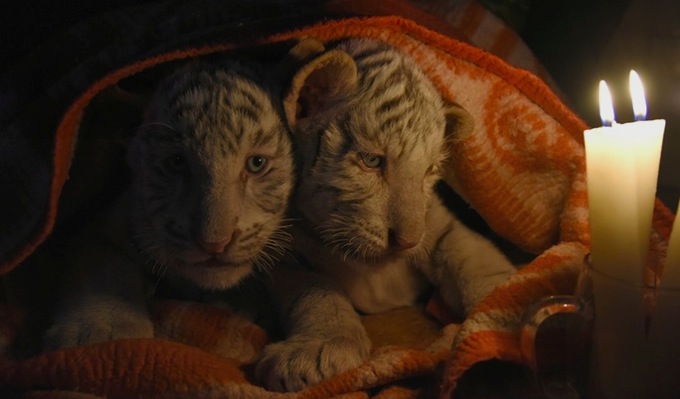 See yesterday's Links and Antidote du Jour here.