Four-day marathon public reading of War and Peace begins in Russia Guardian. Margarita: "OMG, if only the world would do more of this."
The wizardry of geoengineering Intelligent Life Magazine (David L)
Bitcoin's Creator Satoshi Nakamoto Is Probably This Unknown Australian Genius Wired
This Australian Says He and His Dead Friend Invented Bitcoin Gizmodo
'Bitcoin founder's' Australia home raided by Sydney police BBC. As I've long said, Bitcoin = prosecution futures.
Researchers identify key biological markers for psychotic disorders PhysOrg (Chuck L)
Millions of teens are using a new app to post anonymous thoughts, and most parents have no idea Washington Post
China?
Chinese Glacier's Retreat Signals Trouble for Asian Water Supply New York Times

Unenviable currency problem facing China Financial Times

US launches trade dispute with China over tax on imported aircraft Telegraph
How rising Euroscepticism is likely to affect future EU budget revenue negotiations EUROPP
Sweden has declared war on cash Business Insider (David L)
Contrary to reports, basic income study still at preliminary stage Kela (Paul J-K). Subhead: "There have been misleading reports in the media about the Finnish experimental study on a Universal Basic Income. Only a preliminary study to explore possibilities has begun."
Ukraine/Russia
Joe Biden, His Son and the Case Against a Ukrainian Oligarch New York Times. NC readers will recall we were onto this, via our own Richard Smith and John Helmer, MONTHS ago!!

IMF Reverses Policy on Lending into Official Arrears Credit Slips. And who gets the break? Ukraine, natch.
Syraqistan
Imperial Collapse Watch
America's Reckless War Against Evil, Why It's Self-Defeating and Has No End TomDispatch
Big Brother is Watching You Watch
When Undercover Credit Card Buys Go Bad Krebs on Security
2016
A Few Other Times Countries Banned Religious or Ethnic Groups Vanity Fair (resilc)
Actually, Conservatives Have Been Praising Internment for a Long Time Mother Jones
House Passes Bill to Tighten Visa-Waiver Program Wall Street Journal
Gunz
Selling Guns on a 24-Hour TV Network New York Times

Liberty University Professor Defends Jerry Falwell, Jr.'s Statement on Guns Charles Pierce, Esquire (resilc)
Police State Watch
FBI to launch new system to count people killed by police officers Guardian (furzy mouse)

New Chicago Police Video Prompts Rebuke From Mayor Rahm Emanuel New York Times
Volkswagen Kept Earlier Emissions Issue From Regulator Wall Street Journal
Fed case for tightening remains unproven Financial Times
Fear grips market as oil leads commodity crash Ambrose Evans-Pritchard, Telegraph
Corruption, Again? CalPERS Keeping Lobbying Records SECRET From its Board Members California Political Review
Class Warfare
A Safety Net for On-Demand Workers? American Prospect. If anything, this article is too polite.

Microloans Don't Solve Poverty FiveThirtyEight (Alan)
Antidote du jour DWD: "This is my son's dog (that I raised) Kirra – the Husky in her natural element."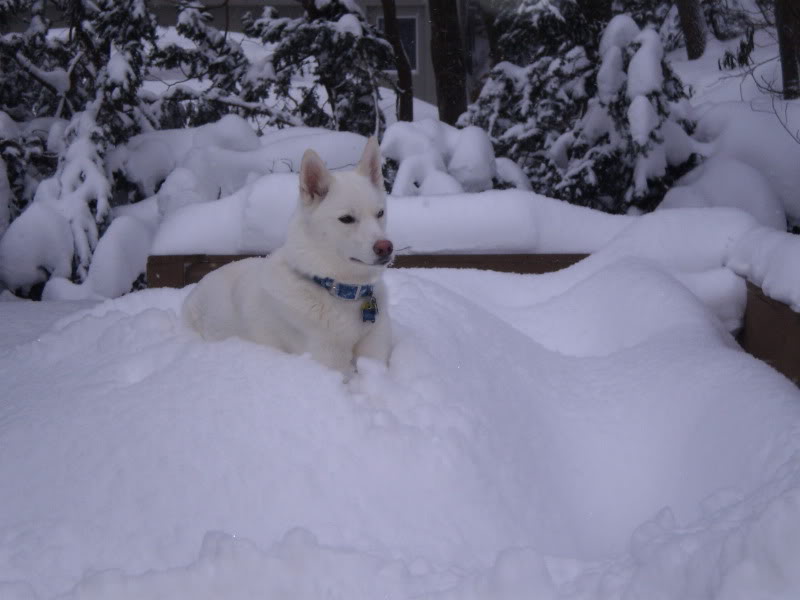 See yesterday's Links and Antidote du Jour here.