Lambert here: Water Cooler returns, and happy belated New Year, especially to Chinese stock market punters! I turn my back for one moment…
2016
The Voters
Ammon Bundy at the Oregon standoff: "I want to emphasis that the American people are wondering why they can't seem to get ahead or why everything is costing more and you are getting less, and that is because the federal government is taking and using the land and resources" [WaPo]. Class and cultural markers aside, there's a lot of people wondering just the same thing. And the 1% — or rather, the 0.01% — are laughing at these guys, because they've got the wrong enemy.

"You have undoubtedly heard that primary polls aren't necessarily very predictive far from an election. With just a month to go until the Iowa caucuses, I'm writing to tell you that … it's still true" [New York Times].

"The Obama Coalition Seems to Be Holding Up Pretty Well" [New York Magazine]. A random collection of cohorts sintered together with identity politics….
Policy
"Hillary Clinton: I will reveal truth about UFOs if I become America's next President" [Mirror].
Money
"Democratic presidential candidate Bernie Sanders raised more than $33 million in the final three months of last year, nearly matching front-runner Hillary Clinton's fundraising haul over the same period" [Wall Street Journal]. Ya know, you'd think this would be a story…

Squillioinaire donors you might not have heard of: The DeVos family, Farris Wilks, Mel Heifetz, John Jordan, Bill Koch [The Hill].
The Trail
"Cruz raffling engraved shotgun" [The Hill]. Why stop with one? And isn't a mere shotgun kinda pissant?

Cilizza annoints Cruz [WaPo].

Iowa caucuses are only 30 days away, and a lot of plans won't survive contact with the enemy, the voters [The Hill].

"State Department still doesn't have all of Clinton's emails" [McClatchy]. And it's never going to get them, either, because Clinton is deciding what to keep and what to release. I'm amazed that's not the story, except not. Clinton is out-Nixoning Nixon!

"Slow paced, personal, nearly divorced from the news of the day and sometimes distributed by the White House, a series of "conversations" between Obama and prominent figures in arts, letters and entertainment captures a White House experimenting with ways to reconnect Americans to the president before they say goodbye [and good riddance] to him" [AP]. Democrats sure do love that word "conversation," don't they?
Stats Watch
PMI Manufacturing Index, December 2015: "Near stagnation in new orders is a key negative in the report, one that points to further slowing for the headline index in coming readings. Orders are still growing but at their slowest pace of the recovery, since September 2009. Backlog orders are contracting sharply, the most since September 2009 as well" [Econoday]. What punchbowl?."The report points to widespread weakness across orders including for export orders where manufacturers continue to site strength in the dollar as a negative." No, they don't "site" strength. For pity's sake. And: "Bad" [Mosler Economics] But: "New orders have direct economic consequences. Expanding new orders is a relatively reliable sign a recession is NOT imminent. However, New Orders contraction have given false recession warnings twice since 2000" [Econoday].
ISM Mfg Index, December 2015: "reporting the weakest conditions since July 2009" [Econoday]. What punchbowl? "Prices for raw materials continue to contract, a reminder that low oil and commodity prices are making it difficult for the Fed to reach its 2 percent inflation target." And: "Very bad" [Mosler Economics].
Construction Spending, November 2015: "Construction spending had been a highlight of the U.S. economy but less so with November's report where the headline fell 0.4 percent, far below the Econoday consensus" [Econoday]. What punchbowl? "Today's report also includes sharp downward revisions to prior months, the result of a processing error going back to January last year." Oh. And: "As suspected, things have been worse than reported ever since the collapse in oil capex a little over a year ago" [Mosler Economics].
(More) Honey for the Bears: "The warnings for weak earnings have been telegraphed for quite a while. But the expectations seem to be only getting worse" [Business Insider].
Honey for the Bears: "Bank of America Merrill Lynch analysts, however, worry that the numbers are being stretched to an unusual degree" [Business Insider]. "Analysts refer to all of this in the context of earnings quality. If companies are able to deliver earnings without having to make a ton of accounting adjustment, then earnings quality is arguably high." I dunno. When a phrase like "earnings quality" bubbles up to the surface of the zeitgeist… I mean, if you've got to say it…..
"Repo markets are the plumbing of our financial system, helping to ensure proper market functioning. They are a medium for participants to borrow and lend fixed income securities. They facilitate access to collateral used to cover short positions, providing an essential source of liquidity in bond and derivatives markets. More broadly, repo markets will be a key conduit in the transmission of monetary policy as the Fed normalizes rates via its reverse repo facility" [Across the Curve]. Handy explainer, even with the assumption that the Fed is able to "normalize" (whatevet that means) rates.
"[F]ails in seasoned issues—defined as securities issued more than 180 days prior—continued their upward trend after June 2014" [Liberty Street]. "Going forward, the continued growth in seasoned fails bears close watching, even as concerns are somewhat mitigated by the short tenure and wide dispersion of the fails."
"Bitcoin: How the Isle of Man is leading a cryptocurrency revolution" [Independent]. If you know anything about the history of the Isle of Man, this news will reinforce Yves' idea of bitcoin as "prosecution futures" for you.
"Heroz is hoping that the lessons it has learned [in programming a winning computer chess player] about how to recreate human judgment to help its computers win at shogi can be applied to the crunching of data for banks when they decide whether customers are creditworthy" [Bloomberg]. What could go wrong?
Today's Fear & Greed Index: 37 (-9); Fear [CNN]. Last week: 44 (Fear). (0 is Extreme Fear; 100 is Extreme Greed). 危险.
Corruption
"A new trend in fashion is emerging and it is not slip dresses as outerwear. No, the new trend centers on consumers filing lawsuits against brands and retailers for fixing retail prices in a way that is misleading" [The Fashion Law]. "The plaintiffs' complaint alleges that Bloomingdale's and Macy's 'prices were artificially inflated and arbitrary and did not represent a bona fide price at which they previously sold such products or the prevailing market price for such items.'" Hmm. Aren't prices as "bona fide," no more and no less, as the power relations that set them? They certainly are in the labor market.
"The FBI alleges Hikmatullah Shadman gave at least two US soldiers bundles of $100 notes to win inflated deals to supply transport and heavy equipment" [BBC]. Bad apples, I'm sure.
Honda's airbag supplier, Takata: "'Happy Manipulating!!!"' an airbag engineer, Bob Schubert, wrote in one email dated July 6, 2006, in a reference to results of airbag tests. In another, he wrote of changing the colors or lines in a graphic 'to divert attention' from the test results and 'to try to dress it up'" [New York Times]. Seems like a phishing equilibrium in the auto industry; Volkswagen, Honda. Who else?
David Axelrove on Rahm Emmanuel: "His entire legacy is resting now on making real reform happen" [WaPo]. At least we can hope that Rahm is suffering greatly. He's earned it. (Filed under Corruption because Rahm.)
Dear Old Blighty
"Hilary Benn demotion by Jeremy Corbyn an 'act of war'" [Independent]. No, no, no, no, no. An "act of war" is when you invade Iraq over a sexed up dossier, and Blairites like Benn should know all about that. As much as Mr. Bush's poodle could be said to have invaded anything, of course.
Militia Watch
"A group of angry anti-government protesters have occupied a building at a national wildlife refuge in Oregon in what they say is an act of solidarity for a pair of ranchers facing jail time for burning government land. However, the Hammond family, the Oregon ranchers at the center of the dispute, say they don't want them there" [CBS]. "Solidarity." Hmm.
"[T]he men involved in the takeover — including Ammon Bundy, Ammon's brother Ryan, Jon Ritzheimer, Blaine Cooper, and Ryan Payne — are not locals. Rather, they are a small group of individuals who travel around the country attaching themselves to various local fights against the federal government, usually over land rights. Several of them were involved in Cliven Bundy's 2014 standoff" [Vox]. In other words, "outside agitators."
"In a small place in Oregon, the essential compact of the United States of America has come apart" [Charles Pierce, Esquire]. "This is an act of armed sedition against lawful authority." Rather like the Whiskey Rebellion. Fortunately George Washington brought in Federal troops…
Southern Poverty Law Center: Obama backing down from confrontation at the Bundy ranch energized these guys [WaPo].
"Timeline: Land Use and the 'Patriots'" [Southern Poverty Law Center]. Surely most land use is local (and not BLM — in this context, the "Bureau of Land Management"). If so, I don't see how these guys scale.
"Violent sovereign-citizen plots grow in U.S. — and now go worldwide" [McClatchy]. Not really sure where to file this because I don't know enough yet. What I will say is that the sight of "progressives" gleefully quoting police chiefs on "domestic terror" really ought to give us all pause. Have we learned nothing about the the police from Occupy and BlackLivesMatter?
"Why aren't we calling the Oregon occupiers 'terrorists?'" [WaPo]. Hmm. "Occupiers." Anyhow, I don't know. Why aren't we calling warmongering legacy party Presidential candidates terrorists? Or maybe we should limit the term to candidates who've actually got a body count going for them, a more exclusive club…
Class Warfare
"[T]he shape of inequality also means the wealthy exert a unique gravitational pull across all areas of society" [The Week]. The shape of inequality is fractal, and looks like a power curve (and not the so-called "normal distribution," surprise surprise.
This animated GIF shows how the shape of inequality changed since the 70s (though not the very high end, which the previous link discusses).
Here's how the distribution of income in America has changed over four decades 
 #ASSA2016 pic.twitter.com/w1E9h5mRou

— Conrad Hackett (@conradhackett) January 4, 2016
Somebody should show that to Ammon Bundy…
"250,000 Americans who mainly populate the executive offices and managerial suites of major companies and financial institutions, along with a smattering of top law firms, hedge funds and other elite aeries … — the top one-quarter of 1 percent of the country's employed population — have enjoyed explosive gains in income and wealth in recent decades, even as salaries and wages stagnated for the typical American worker" [New York Times]. There are not very many of the Shing.
News of the Wired
"Twitter Imagines a Drone Controlled by Tweets, a Great Idea That Can Only End Well" [New York Magazine]. Some tech squillionaire with a heart, if any, should offer a prize for writing the software to solve the implicit governance issues.
"Apple has set up its messaging systems so not even the company is able to decrypt messages sent from one user to another, even if ordered to by law enforcement or intelligence officials" [Kernel]. Maybe. Interesting article broaching the concept that just maybe it's not such a good idea to collect everything.
Twitter's new harassment rules [WaPo].
"[Bill Hedgcock, an Hedgcock, an associate professor of marketing at the Pappajohn Business Building] believes the University of Iowa is the world's only business school with this kind of real-time software that converts images of people's faces into readings for different moods" [Desmoines Register]. Hedgcock: "We nicknamed it 'the creepy study." New dimensions of Iowa nice….
"How Germany's love of silence led to the first earplug" [BBC]. When we have Noisy Cars instead of Quiet Cars, my work here will be done.
"Lack Of Deep Sleep May Set The Stage For Alzheimer's" [NPR]. I have always thought "Sleep that knits up the ravelled sleeve of care" is the one of the most beautiful lines in the language…
"Discovery and Assignment of Elements with Atomic Numbers 113, 115, 117 and 118" [IUPAC]. "[The International Union of Pure and Applied Chemistry] announces the verification of the discoveries of four new chemical elements: The 7th period of the periodic table of elements is complete." (More here.) Now all we need is four new names. Readers?
* * *
Readers, feel free to contact me with (a) links, and even better (b) sources I should curate regularly, and (c) to find out how to send me images of plants. Vegetables are fine! Fungi are deemed to be honorary plants! See the previous Water Cooler (with plant) here. And here's today's plant: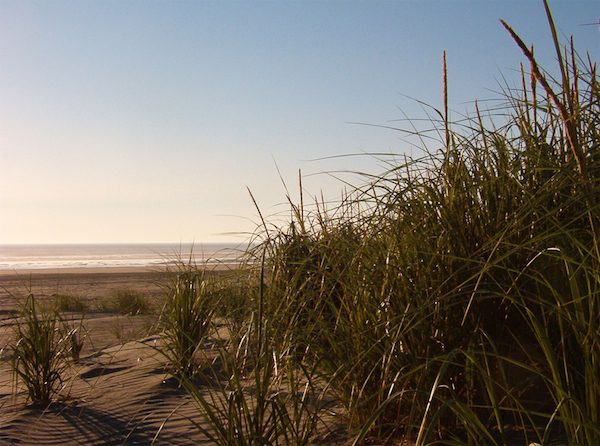 It would be nice to be sitting on the beach right about now….
Also, I'm a bit short on winter pictures…
* * *
If you enjoy Water Cooler, please consider tipping and click the hat. Winter has come, I need to buy fuel, keep the boiler guy and a very unhappy plumber happy, and keep my server up, too.