By Lambert Strether of Corrente.
TPP/TTIP/TiSA
"A new interactive map made by Dutch journalists, with all known ISDS cases in the world, shows that ISDS is mainly used against developing countries. Sometimes because they clearly behaved badly towards an investor, but in other cases it's more likely that it is used as a bargaining tool and a threat by multinational companies for better deals" [Bilaterals.org]. Which sounds remote, until you put the flyover states into the "developing countries" box (along with states that don't really get flown over all that much, like Maine).
"Respondent countries to ISDS claims" [OneWorld]. "On this map you can see all 629 public ISDS claims submitted until 2014" (and remember that many ISDS suits are secret, even after a settlement has been reached). And here are the claimants.
"Calgary-based TransCanada said in a statement that it would initiate an international arbitration case against the U.S. under the North American Free Trade Agreement, calling the Obama administration's November denial of a presidential permit for the pipeline 'arbitrary and unjustified'" [Wall Street Journal, "TransCanada Starts Legal Actions Over Keystone XL Pipeline Denial"].
"The U.S. Chamber of Commerce formally endorsed President Obama's Pacific Rim trade accord Wednesday, becoming the third major business association to support the 12-nation Trans-Pacific Partnership this week" [WaPo].
"[Business Round Table] President John Engler told The Hill on Monday that the group wants a vote as soon as possible this year and as early as the April-June quarter — before the presidential primaries ramp up and Congress leaves for the summer" [The Hill]. It would be fun to watch Clinton squirm… But I hope this doesn't happen.
2016
Policy
Sanders: "Do I think Hillary Clinton or many other senators have shown the courage that is necessary to stand up the Wall Street power? The answer is no" [The Hill].

"Bernie Sanders: I Oppose Charter Schools" [Diane Ravitch].

At a meeting in New Hampshire, Bernie Sanders said the following:

I'm not in favor of privately run charter schools. If we are going to have a strong democracy and be competitive globally, we need the best educated people in the world. I believe in public education; I went to public schools my whole life, so I think rather than give tax breaks to billionaires, I think we invest in teachers and we invest in public education. I really do." – Bernie Sanders (Quote begins at 1:48:32)

I'm not sure what the Teach for America faction in #BlackLivesMatter is going to think of that…
The Voters
"Not a single person asked Mr. Rubio about his plans to combat Islamic State militants, though he used several questions as opportunities to reiterate his foreign-policy platform" [Wall Street Journal, "The Questions Iowa Voters Are Asking Marco Rubio"].
Money
[Wall Street Journal, "Hank Greenberg Gives $10 Million to Super PAC Backing Jeb Bush"]. I love the lead: "Maurice R. "Hank" Greenberg, who built American International Group Inc. into a world-wide financial powerhouse before its controversial government bailout…" Beautiful pirouette on "before," eh?
The Trail
"Two years before the public learned of Hillary Clinton's private server, the State Department gave an 'inaccurate and incomplete' response about her email use when it told an outside group that it had no documents about Clinton's email accounts beyond her government address, according to a report from the State Department's inspector general to be released Thursday" [WaPo]. Oopsie. "The secretary's office lacked any written procedures for handling records requests and had no senior official in charge of overseeing the work, the report says." Wait, what? I thought Clinton was famous for her administrative competence. Did I not get the memo?
Stats Watch
Chain Store Sales, December 2015: "Chain stores are reporting rising rates of year-on-year sales growth" [Econoday]. But: "Macy's to slash 4,800 jobs and close 40 stores after disappointing holidays" [Los Angeles Times]. Maybe J-Yel forgot the punch bowl in the fitting room at Macy's?
Challenger Job-Cut Report, December 2015: "Challenger's layoff count fell sharply" [Econoday]. "The results are yet another confirmation of full employment." And: "December was not only the lowest job-cut month of 2015, it was the lowest job-cut month since June 2000, when employers announced 17,241 planned layoffs. Last month also represents the lowest December job-cut total on record, since Challenger began its monthly tracking in 1993" [Econintersect].
Jobless Claims, week of January 2, 2016: "Initial jobless claims fell back in back in the January 2 week, down 10,000 to 277,000 and cutting in half the prior week's rise of 20,000. Despite the drop, trends are edging higher with the 4-week average" [Econoday].
Gallup Good Jobs Rate, December 2015: "The good jobs (GGJ) rate was 45.3 percent in December, up slightly from November's rate" [Econoday]. "Gallup's measure of underemployment in December was 14.0 percent, down 0.6 points from November and in line with the rates measured in October (13.8 percent) and September (14.1 percent)."
Bloomberg Consumer Comfort Index, week of January 3, 2016: [Econoday].
Shipping: "Oslo: As the depression in shipping continues into 2016, the quality of the global fleet is likely to come under pressure, a leading name in marine insurance warns" [Splash247].
Shipping: "Rail Week Ending 02 January 2016: In Contraction for the Week, Month, and Year" [Econintersect].
"Chipotle has also been subpoenaed and will be subject to a criminal investigation related to the norovirus outbreak at an outpost in Simi Valley, California" [New York Magazine]. Now if only we could do the same with the banksters…
Today's Fear & Greed Index: 34 (+7); Fear [CNN]. Last week: 47 (Neutral). (0 is Extreme Fear; 100 is Extreme Greed).
Corruption
"A miffed group of Trader Joe's shoppers has filed a class-action lawsuit against the popular grocery chain, claiming it's underfilling tuna cans by an amount that violates federal standards" [Grub Street]. It's a phishing equilibrium. You can't look into the can in the store, so of course they underfill it.
Dear Old Blighty
"The former head of MI5[, Eliza Manningham-Buller]'s evidence to the Chilcot panel is a savage indictment of the Blair administration and its advisers" [Guardian]. Not all that savage; she blames "fragmentary intelligence" when the Downing Street Memo says "the facts and the intelligence" were "fixed around the policy."
Gunz
"Nation Shudders To Think How Mad NRA Would Be If Obama Actually Proposed Meaningful Gun Control" [The Onion].
"After Mass Shootings, Some on Wall St. See Gold in Gun Makers" [New York Times]. I believe an NC reader suggested that Obama muscle the gun makers by threatening to take away their contracts. If that's possible, and a good idea, it shows up Obama's proposals for the weak tea they really are.
"Families of three people killed in Pennsylvania last year are suing Wal-Mart, alleging the retail giant sold ammunition used in the slayings to a man who was underage and drunk" [AP]. Darwin at work…
"America should regulate bullets" [WaPo]. "[U]nlike gun limits, Americans generally support restrictions on ammunition — 80 percent of them in one 2013 Fox News poll."
"Gun Control is One Thing, But What About Bullets?" [The Marshall Project]. "'If I buy a firearm, I take good care of it, it can last a lifetime,' says Garen Wintemute, an emergency physician and Director of the Violence Prevention Research Program at the University of California, Davis. 'The larger share of the market is in the consumables, like ammunition.'"
Our Famously Free Press
"[J]ournalism's real original sin: Keeping reporters, writers and editors in the dark about revenue and the business they are really in" [Tow-Knight Center for Entrepreneurial Journalism].
Health Care
"The CMS said all ACA-compliant health plans sold on the federal exchange in 2017 would have to abide by new quantitative network standards. Specifically, all plan networks would have to include hospitals and doctors within certain travel times or distances from members. There would also be minimum provider-to-member ratios for some medical specialties. The CMS wanted to make sure consumers had access to enough healthcare providers as more insurers moved to narrow-network products" [Modern Health Care]. The insurance companies are whinging, of course, but they'll find new ways to game the system. That is, after all, the business they're in.
Gaia
"Scientists at the University of Nottingham say they have discovered that a 1,000-year-old Anglo-Saxon treatment – used for eye infections and recorded in the medieval Bald's Leechbook – has an extraordinary ability to kill MRSA, a drug-resistant strain of Staphylococcus aureus" [Al Jazeera]. "The 10th century remedy – which includes garlic, wine, and cow bile – has yet to be tested on humans, but it has showed promising signs that it could contribute significantly to the fight against the deadly bacterial infection, researchers say." Eye of newt…
"The United States posted its second hottest year on record in 2015, government scientists reported Thursday, extending the streak of warmer-than-average annual temperatures" [Politico].
"Brown declares state of emergency at Porter Ranch amid massive gas leak" [Los Angeles Times].
Water
"Michigan Gov. Rick Snyder Finally Decides Flint Residents Drinking Lead Not Such A Great Idea" [Wonkette]. I thought these Emergency Managers were supposed to solve problems, not create them. Is this another memo I didn't get?
Militia Watch
"If It Happened There: Armed Rebel Faction Occupies Government Building" [Slate]. "Political power is often passed down through families in this heavily patriarchal society, and while the Bundys are not yet as powerful as well-known clans like the Bushes, Clintons, and Kochs, they have amassed a sizable arsenal of weaponry and gained a substantial number of loyal followers after another armed confrontation with the central government in 2014."
Class Warfare
"Evaluation on Nutritional Value of Field Crickets as a Poultry Feedstuff" (PDF) [College of Forest, Northwest Sci-Tech University of Agriculture and Forestry, Shannxi Yangling]. "When corn-soybean meal diets were formulated on an equal CP percentage and TMEn basis, up to 15% Field cricket could replace control diet without any adverse affects on broiler weight gain, feed intake or grain:feed ratio from 8 to 20 d posthatching." Sounds great, until you realize this won't stop with chickens.
"I WAS transported recently to a place that is as enchanting to me as any winter wonderland: my local post office" [New York Times, "Why the Post Office Makes America Great"]. "My first time in a library in the United States was very brief: I walked in, looked around, and ran right back out in a panic, certain that I had accidentally used the wrong entrance. Surely, these open stacks full of books were reserved for staff only. I was used to libraries being rare, and their few books inaccessible. To this day, my heart races a bit in a library." Of course, neoliberalism seeks to destroy all these institutions because markets.
News of the Wired
"The most fundamental knock against [Facebook's] Free Basics is that by providing access to some services and not others, it violates the principle that all traffic on the Internet should be treated equally" [Buzzfeed]. You can't call something that a regression from the Internet of 1995 "Basics."
"Chinese drone-maker Ehang has developed the 184, a prototype of the first autonomous drone that will fly humans" [CNN]. At the same time we're developing robot cars…
* * *
Readers, feel free to contact me with (a) links, and even better (b) sources I should curate regularly, and (c) to find out how to send me images of plants. Vegetables are fine! Fungi are deemed to be honorary plants! See the previous Water Cooler (with plant) here. And here's today's plant (tiabee):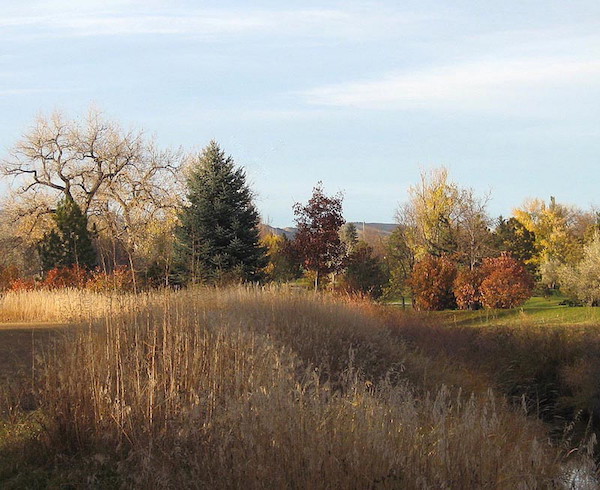 This is before, and lovely it is, too…
Also, I'm still a bit short on winter plants. In fact, plants in general! Readers?
* * *
If you enjoy Water Cooler, please consider tipping and click the hat. Winter has come, I need to buy fuel, keep the boiler guy and a very unhappy plumber happy, and keep my server up, too.