By Lambert Strether of Corrente.

TPP/TTIP/TiSA
Malaysia: "'Most importantly, national interests and sensitive matters such as those to do with Bumiputra rights and Islam will not be compromised,' [International Trade and Industry Minister Datuk Seri Mustapa Mohamed] said" [The Star]. Malaysia got a great deal: Obama made their slavery problem go away, they can back out of the deal unilaterally if they want, and Bumiputra is the mother of all trade barriers, since its preferential treatment for an ethnic group. Straits of Malacca…
2016
Money
"Hillary Clinton's campaign held a conference call Thursday with reporters to deride Bernie Sanders for airing an ad that criticized Wall Street firms and the politicians who accept their donations. Though the ad did not mention Clinton by name, the conference call featured her top strategist Joel Benenson portraying the spot as an inappropriate attack on Clinton, whose 2016 campaign has accepted $5.7 million from executives in the financial industry" [Business Insider]. "What the Clinton campaign did not say when announcing the call is that Benenson's firm not only consults for Clinton — it also lists as clients the kind of Wall Street banks that Sanders' ad assails. According to its website, the Benenson Strategy Group lists Bank of America and JPMorgan Chase among its clients." BWA-HA-HA-HA-HA!!!!!

"POLITICO talked to nearly two dozen major [Bush] donors, and most say they are waiting for what one veteran Republican and former Bush 43 administration appointee described as the 'family hall pass' to jump to another campaign after the New Hampshire primary" [Politico]. As the political class laughs all the way to the bank.
Policy
Clinton campaign on single payer: 'Now is not the moment to plunge the country back into a divisive battle,' said Jake Sullivan, one of [Clinton's] senior advisors" [Los Angeles Times].

Wowsers. I mean, it's only people dying for lack of care. Remember Democratic strategist James Carville's joke about Hillary and Obama? "If Hillary gave up one of her balls and gave it to Obama, he'd have two." Guess that's not true any more. If Clinton's only going to fight battles that aren't divisive, there won't be very many, will there?
The Voters
"Anti-Wall Street Sentiment Breaks by Party Line in Iowa Poll" [Bloomberg]. I think the headline is misleading. Bloomberg identifies "Anti-Wall Street" with "Anti-Capitalism." At least in my experience, there are plenty of staunch, pro-capitalist conservatives who would have been very happy to see the banksters get thrown in jail. "It doesn't matter whether a cat is red or blue, as long as it catches mice." Eh?

"How Howard Dean Became The Grateful Dead Of The '04 Campaign" [HuffPo]. Interesting part of the historical record; Dean says he knew he was doomed when he saw the same faces appearing at all his rallies, long before "the scream."
The Trail
Former Senator Paul Kirk, a past chair of the DNC, endorses Sanders [Paul Kirk's Remarks, berniesanders.com]:

The essence of democracy is "public trust" — a belief that every citizen, no matter his or her station in life, has a fair shot at economic security and a reasonably equal opportunity to influence public decisions that may affect that security and quality of life.

– Today, this nation's "public trust" in our public officials sits at a sorry 26%.

Make no mistake. These dots connect and, together, they add up to the harshest and most uncomfortable truth of all. Among all the Presidential candidates, : The unlimited amounts of money flooding our political system from a narrow and immensely wealthy slice of American society is the most pernicious internal peril threatening the fundamental tenets of economic, political, moral and social justice and, not least, the fairness and vibrancy of our representative democracy.

Now there's an endorsement that should make it harder for Chelsea and her Mom to do their red-baiting thing; not that they won't try.

"Marco Rubio made a risky decision three years ago during high-profile immigration talks: He hired as his chief negotiator a corporate attorney who represented clients with a direct stake in the legislation" [CNN]. Rookie mistake. You do these things at arm's length; say, through a Foundation.

Biden: "'Bernie is speaking to a yearning that is deep and real. And he has credibility on it. It's relatively new for Hillary to talk about that. Hillary's focus has been other things up to now, and that's been Bernie's — no one questions Bernie's authenticity on those issues" [CNN].

Thomas Donohue, the CEO of the U.S. Chamber of Commerce: "There are voices, sometimes very loud voices who talk about walling off America from talent and trade and who are attacking whole groups of people based not on their conduct but on their ethnicity or religion. This is morally wrong and politically stupid" [Reuters]. Having sown the wind, reaping the whirlwind.

"A quarter of Republicans think White House hopeful Ted Cruz is disqualified to serve as U.S. president because he was born in Canada to an American mother, a new Reuters/Ipsos poll found" [Reuters]. Yeah, jeez. Who wants a metric President?

"The presidential debate commission is getting ready for a serious 3rd party candidate" [WaPo]. If it's the No Labels crowd, that would be really, really vile.
Republican Debate
Trump on Cruz's slam on "New York values" [The Hill]:

When the World Trade Center came down, I saw something that no place on Earth could have handled more beautifully, more humanely than New York," Trump said to applause, including from Cruz.

"You had two 110-story buildings come crashing down, I saw them come down. Thousands of people killed, and the clean-up started the next day."

"People in New York fought and fought and fought," Trump said, adding that "the smell of death … was with us for months."

"Everybody in the world watched, and everybody in the world loved New Yorkers," he added.

I hate it when Trump says something I agree with.

"The GOP establishment's dual hopes for Thursday's debate were to see Trump and Cruz stumble, and Marco Rubio rise to supersede at least one of them" [The New Republic]. "Instead, as Trump and Cruz parried, Rubio interjected, not with a transcendent moment, but with a familiar recitation of a relevant portion of his stump speech. And then another. And another."

Cruz's debate coach (!): "Cruz made tactical errors Thursday night. Basic stuff. He failed to differentiate himself from Donald Trump on important issues, and the arguments he started, he lost. That's right: The "supposed" best debater (just look on his mantle for his national champion debating trophy), got beaten in every exchange with one of the worst debaters I've ever seen. So either Trump is getting better (which I must admit he is) or Cruz's reputation is overstated (which it is)" [CNN].

"Sanders had two of the most retweeted tweets during the debate, with a pair touting his position in polls and going after GOP front-runner Donald Trump's proposal to ban Muslims from the U.S. Both got more than 5,000 retweets" [The Hill].
Stats Watch
Empire State Mfg Survey, January 2016: Yikes. Consensus range: -7.50 to 1.00. Actual: -19.37 [Econoday]. "The contraction in factory activity in the New York manufacturing region, which began way back in August, unfortunately is picking up a lot of steam this month. … The report is grim." But: "As this index is very noisy, it is hard to understand what these massive moves up or down mean – however this regional manufacturing survey is normally one of the more pessimistic" [Econintersect].
Industrial Production, December 2015: "December was not a good month for the industrial economy as industrial production fell a sharper-than-expected 0.4 percent" [Econoday]. "Capacity utilization fell 4 tenths from a downwardly revised November to 76.5 percent. A low utilization rate, which is running roughly 4 percentage points below its long-term average, holds down the cost of goods." And: "Now In Contraction Year-over-Year" [Econintersect]. However: "In my view, this is a pretty accurate gauge of the health of the factory sector. Flattish. Given the magnitude of the appreciation of the dollar over the past 18 months and the weakness in a number of key overseas markets, it could have been a lot worse" [Amherst Pierpont Securities, Across the Curve].
Business Inventories, November 2015: "Relative to sales, which also fell 0.2 percent and were down 0.3 percent in October, total inventories are stable, at a ratio of 1.38" [Econoday]. "This report is indicative of economic weakness and will not be building expectations for fourth-quarter growth let alone the outlook for first-quarter growth." And: " The inventory-to-sales ratios remain at recessionary levels" [Econintersect].
Retail Sales, December 2015: "Retail sales proved disappointing in December, down 0.1 percent in a headline that is not skewed by vehicles or even that much by gasoline" [Econoday]. But: "Our view is that this month's data was stronger than last month, There was an improvement of the rolling averages" [Econintersect].
PPI-FD, December 2015: "The producer price-final demand headline in December fell 0.2 percent, nearly reversing November's 0.3 percent increase which now, regrettably, looks like an upside outlier" [Econoday]. Mini-punchbowl? Micro-punchbowl? Nano-punchbowl?
Consumer Sentiment, January (p) 2016: "The resilience in long-term optimism is a plus for the U.S. economy though the eroding in short-term inflation expectations will not be encouraging to Federal Reserve policy makers who have launched a rate-hike sequence for an economy still struggling against deflation" [Econoday]. And: "The Producer Price Index year-over-year deflation was marginally less this month. The intermediate processing continues to show a large deflation in the supply chain" [Econintersect]. Further: "If Fed rate hikes lead to rising financial services costs, then the Fed's normalization will directly contribute to higher inflation, a perverse result" [Amherst Pierpont Securities, Across the Curve].
Today's Fear & Greed Index: 9 (+7); Extreme Fear [CNN]. Last week: 18 (Extreme Fear). (0 is Extreme Fear; 100 is Extreme Greed). Yikes! Big jump today.
Health Care
"Hospitals and doctors have expressed a clear willingness to start their own Medicare Advantage plans. The latest iteration of Medicare's accountable care experiment paves the way for more of them to head that direction" [Modern Heatlhcare]. The slow privatization and hollowing out of Medicare continues. (As I understand it, ACOs are HMOs all over again. Readers?)
Militia Watch
"Gifts of sex toys, glitter and nail polish are not what the armed protesters who seized a U.S. wildlife refuge in Oregon were expecting when they put out a public call for supplies to help get them through the winter" [Japan Times]. I was thinking along the lines of "Toys for Tots." My Little Ponies?
"Has The Sovereign Citizen Movement Hijacked The Oregon Standoff?" [Talking Points Memo]. Betteridge's Law applies.
"As the Western drought worsened in recent years, so did the ranchers' unrest. In 2014, rancher Cliven Bundy and supporters staged an armed standoff in southeastern Nevada. Instead of impounding Bundy's cattle, the bureau backed down. Now two of Bundy's sons have become leaders of the armed occupiers in Oregon, and the effect has spread to Battle Mountain" [Los Angeles Times]. Funny thing. I don't recall the Feds backing down on Occupy; in fact, I recall a 17-city paramilitary crackdown (aided and abetted by mostly Democratic mayors, I might add). And I don't recall the Feds backing down on Black Lives Matter. I wonder what the difference(s) could be?
Gaia
"Researchers at the University of Wisconsin-Madison believe increased cloud cover over the [Arctic] ice sheet itself may be to blame for up to a third of the ice melt that is occurring, a new study indicates" [Yahoo News]. "It does seem like the melt itself may be causing a feedback loop of its own: moisture in the air is a key component for cloud formation, which in turn traps heat in, which causes more melting, which puts more moisture in the air and allows more clouds to form."
"Scientists find a layer of plastics, radiation and soot embedded in the planet's surface, defining a new Anthropocene epoch" [Scientific American]. "The real hard work of Anthropocene stratigraphy has yet to be conducted or even attempted. For example, examining the strata forming off the California coast to look for plutonium and soot."
"Russian scientists on Thursday said the male mammoth excavated from a bluff on Yenisei Bay on the Arctic Ocean was killed by hunters 45,000 years ago, providing the earliest indication of the presence of humans in the Arctic" [Reuters]. "Until now, the oldest evidence of humans in Arctic regions dated to more or less 30,000 years ago."
"Independent researchers reported detecting elevated methane levels as far as 8 miles from the massive, ongoing leak of natural gas from [the Porter Ranch] storage site in northwestern Los Angeles" [Inside Climate News].
Corruption
"Goldman to Pay Up to $5 Billion to Settle Claims of Faulty Mortgages" [Dealb%k, New York Times]. Yves linked to this, but just to underline: There are words starting with "F" that seem more fitting. Like "Fraudulent." Or "Felonious." And how come Dealb%k got this story, anyhow?
"Goldman Sachs in $5.1bn deal over bond mis-selling" [BBC]. "Mis-sellings were made."
"Goldman Sachs… made no admission of wrongdoing in its settlement announcement" [National Mortgage Professional].
"About $2.4 billion of the settlement is in the form of a government penalty. Goldman about $2.7 billion [of the settlement] from its future tax bills, according to a person familiar with the accord" [HuffPo].
"In a report released Thursday by the World Anti-Doping Agency, an independent commission mentioned evidence that several million dollars in sponsorship money reportedly paid by Japan to the International Association of Athletics Federations may have swayed then-IAAF chief Lamine Diack to favor Tokyo's bid for the 2020 Summer Olympics" [Japan Times].
"Russia highway robbery: Official 'stole 50km road'" [BBC]. "The road was 'dismantled and driven away' over the period of more than a year. The concrete slabs were then used by a commercial company which also sold them on for a profit" So he privatized a road. Big deal. In this country, we dismantle and sell entire multi-billion dollar social systems for profit.
[Wall Street Journal, "Goldman Reaches $5 Billion Settlement Over Mortgage-Backed Securities"]
Class Warfare
"We'll send someone under 25 who doesn't understand we're not paying them well" [Pando]. Unlocked for 24 hours after launch…
"Until the 1980s, the major driver of Harney's prosperity was timber products, sourced from plentiful forests, including those on public land. There were jobs in the forest and jobs in the sawmill, all well-paid despite the fact that they didn't need high levels of education or training" [Guardian]. "Harney's heyday was an artefact of a strong, confident, and relatively wealthy working class." No longer. Just like Maine. (Interesting to see Tim Duy quoted in this context, too.)
"Study: Minimum Wage Increases Don't Hurt the Restaurant Industry" [Gawker]. I don't know how we can have a pleasant meal without knowing that our, er, servers don't suffer grinding poverty. I mean, how else could we get the level of service we demand and deserve?
News of the Wired
"A panel of the [German] federal court of justice ruled that Facebook's 'friend finder' promotional feature constituted advertising harassment in a case that was filed in 2010 by the Federation of German Consumer Organisations (VZBV)" [Guardian]. "Advertising harassment" is Faceborg's business model, so that's a problem…
"The resolution of the Bitcoin experiment" [Medium]. "What was meant to be a new, decentralised form of money that lacked 'systemically important institutions' and 'too big to fail' has become something even worse: a system completely controlled by just a handful of people. Worse still, the network is on the brink of technical collapse."
"U.S. Proposes Spending $4 Billion on Self-Driving Cars" [New York Times]. Obviously, self-driving cars will require massive infrastructural investment, even if the software isn't buggy, yeah right. So the glibertarian, big gummint-hating, liberty-luvvin' Silicon Valley squillionaires approach the Feds for a hand-out….
"Seedlings are loaded into the cube. The growth cycle is then completely automated using farming software that monitors the plants and adjusts the environment accordingly, adding the perfect amount of air, light, and water needed for different stages of development" [Reuters]. "Not home and worried about your farm cube? There's an App for that. Cameras and sensors allow you to monitor everything from the PH levels to the LED light settings from anywhere with an Internet connection." I'm not sure this is sustainable…
"Anglican leaders on Thursday temporarily restricted the role of the U.S. Episcopal Church in their global fellowship as a sanction over the American church's acceptance of gay marriage" [Talking Points Memo]. Badge of honor, so far as I'm concerned.
"E-SIM for consumers—a game changer in mobile telecommunications?" [McKinsey]. Fighting my way through the prose, I think this means that with e-SIMs, devices will no longer serve as reasonable proxies for personal identities. Short burners, I guess.
"6 hairstyles sure to replace the man bun in 2016" [Daily Dot]. Can't come too soon!
* * *
Readers, feel free to contact me with (a) links, and even better (b) sources I should curate regularly, and (c) to find out how to send me images of plants. Vegetables are fine! Fungi are deemed to be honorary plants! See the previous Water Cooler (with plant) here. And here's today's plant (Fred H):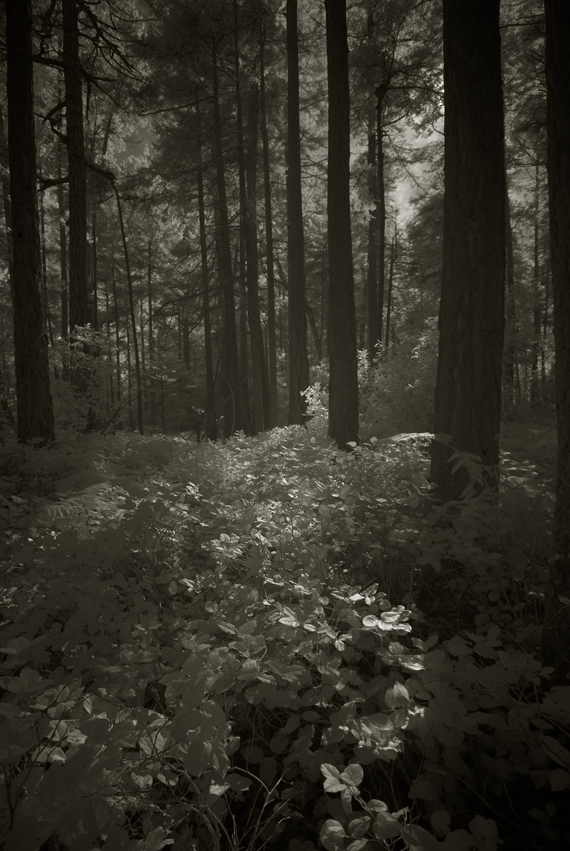 At a quick glance, this looks like snow, but it's really another of Fred H's infrareds.
* * *
If you enjoy Water Cooler, please consider tipping and click the hat. Winter has come, I need to buy fuel, keep the boiler guy and a very unhappy and importunate plumber happy, and keep my server up, too.