By Lambert Strether of Corrente.
TPP/TTIP/TiSA
"But as Hazledine points out, [reduced tariffs on New Zealand exports to other TPP countries] tells us nothing about who would capture the benefit of those tariff cuts: New Zealand producers, consumers in the importing countries, or middlemen? It depends on who has market power at various points in the supply chain, and generalising about that is just silly" [New Zealand]. See Barry Coates, Rod Oram, Dr Geoff Bertram and Professor Tim Hazledine, "THE ECONOMICS OF THE TPPA" (PDF).
2016
Republican Debate
"7th Republican debate transcript, annotated: Who said what and what it meant" [WaPo].

Picture of Jebbie's cowboy boots, with embossed "JEB" (no exclamation point) in gold. He tweeted this [Wall Street Journal, "Thursday's Republican Debates — Live Blog].

"Fact check: The seventh Republican debate" [USA Today].

Rubio went too far in claiming that Clinton "wants to put Barack Obama on the Supreme Court of the United States of America." Clinton only said that she would take an Iowa resident's appointment suggestion "under advisement."

Really? I'd say USA Today fell for Clinton's lawyerly parsing, and left out the good stuff in the middle. Here it is:

Rubio was referring to a comment that Clinton made Tuesday in response to a voter question during a campaign rally in Decorah, Iowa. Here is the question and her response (around the 7:40 mark) courtesy of Live Satellite News:

Questioner, Jan. 26: The next president will probably appoint several members of the Supreme Court. Will you consider appointing Obama?

Clinton: … He may have a few other things to do. … I would certainly take [your suggestion] under advisement. I mean, . Now, we do have to get a Democratic Senate to get him confirmed.

It pains me when Rubio is correct, but when he says that Clinton "wants to put Barack Obama on the Supreme Court," he's right; that's exactly what she said. "Do you want to go out for Chinese?" "Wow! What a great idea!" That means I want to, even if I get all polite and qualify it. (Of course, if I'm being ironic, it means just the opposite, but last I checked, irony was not trope #1 on the campaign trail.)
Policy
"Bernie Sanders's health care plan is underfunded by almost $1.1 trillion a year, a new analysis by Emory University health care expert Kenneth Thorpe finds" [Vox]. The numbers all depend on the market power of the single payer, I would say, and that's subjective; anyhow, every other industrialized, civilized country is able to provide universal health care. America, at least in this regard, is truly exceptional. (Meanwhile, here's PNHP's figuring). Note: The article describes the Sanders campaign interacting as if they were having a serious policy conversation. No. This is a political campaign. Good faith should not be assumed.)
Money
"Billionaire Saudi Prince Alwaleed Bin Talal Trolls Trump: 'I Bailed You Out Twice'" [HuffPo]. Via Twitter, naturally:

Trump:You base your statements on photoshopped pics?I bailed you out twice;a 3rd time,maybe?
https://t.co/Raco0mvusp https://t.co/jStBl7Ghia

— الوليد بن طلال (@Alwaleed_Talal) January 28, 2016

"New York Times Gets it Wrong: Bernie Sanders Not 'Top Beneficiary of Outside Money'" [Glenn Greenwald, The Intercept]. "The newspaper calculated totals using only "independent expenditures" spent by Super PACs. … To debunk the claim that the nurses [National Nurses Union are the top Sanders contributor] are outspending all pro-Clinton outside groups, one merely has to look at six months of spending and limited independent expenditure disclosures by the primary pro-Clinton Super PACs." Now here's the Times hit piece article:

"Bernie Sanders Tops His Rivals in Use of Outside Money" [Nick Confessore, New York Times]. Confessore has done good work in the past, so what did Clinton do? Offer him a seat on the Supreme Court?

"Ron and Rand Paul's top campaign aides, led by the husband of Ron Paul's granddaughter, bribing and extorting a crooked Tea Party Iowa politician to endorse the "Ron Paul rEVOLution"—which turns out to have been little more than a mirage built on fraud, oligarch cash, and the credulous fantasies of a few thousand pimply college-aged waffendweebs" [Mark Ames (but then you knew that), Pando Daily]. Unlocked for 48 hours.
The Voters
"We think a different approach is necessary, one that links, rather than counterposes, class and race. The progressive movement should expand from a vision of racism as violence done solely to people of color to include a conception of racism as a political weapon wielded by elites against the 99 percent, nonwhite and white alike" [The Nation].

"Trump: candidate of truth" [I cite]. Well worth a read:

As Trump makes explicit the power of money in the contemporary US, (jouissance). Trump openly expresses the racism, sexism, contempt, and superiority that codes of civility and political correctness insist be repressed. This expression demonstrates the truth of economic inequality: civility is for the middle class, a normative container for the rage of the dispossessed and the contempt of the dispossessors. The .1 % need not pretend to care.

And:

Some of the underpaid and exploited . Not only does he give them permission to express their racism, sexism, and hate, but they are already accustomed to imagining themselves with his power, firing and degrading a wide array of those with whom they disagree. His television shows taught them to do this, instilling in them practices of judgment and dismissal ready to move out of prime time and into the political sphere.

And especially:

. Here Trump confirms for them their rightness in despising the Republican base, itself only seldom anything other than their own disgust with the working class. As they use Trump as a catalyst for their own good feeling, liberals repeat his practices of contempt in another register. Not only is he a candidate they can enjoy hating but he enables them to extend their hate to all the non-millionaires supporting Trump: they really must be idiots.

This!
The Trail
"How the Iowa caucuses work, part 1: The basics" [Bleeding Heartland]. "On the Democratic side, the Iowa caucuses are entirely a battle for delegates." The mechanics need to be read to be believed; it's a game with numbers, but not a numbers game. The post is well worth a read. This local's prediction:

The viability threshold and the fixed number of county delegates for each precinct are major reasons why

For the same reasons, pockets of heavy support in Iowa are less valuable for a Democratic candidate than support spread evenly across the state. This aspect of the caucus system informed my prediction that Clinton will outperform her polling numbers on Monday night. My hunch is that Sanders supporters will tend to be more clustered into a smaller number of precincts, where there is an upper limit to the county convention delegates that can be won.

"A string of wins in small and midsize counties could overwhelm strong performance in the cities. Both campaigns use sophisticated modeling to try to figure out where they'll get the biggest bang for their buck, while also trying to reach into as many corners of the state as possible" [Wall Street Journal, "In Iowa, Some Votes Outweigh Others"]

"A good deal of evidence suggests that Sanders has assembled a rather different kind of voter coalition than any primary challenger of the past generation — that he is the rare "progressive" candidate who can actually win over white working-class voters" [Jacobin]. "In Iowa, a September Quinnipiac poll showed Sanders with a nineteen point lead over voters making less than $30,000, while Clinton led voters making over $100,000 by fourteen points. This week another Quinnipiac survey gave Sanders a four point lead overall, while showing income divisions sharpening even further."

FIRE sector accounts for 21.5% of Ohio's GNP [Bloomberg]. So I wonder how geographically dispersed they are, a propos our discussion in comments on Des Moines.

Politics ain't beanbag: "Operatives from Bernie Sanders' campaign have donned Culinary union pins and secured access to employee areas inside Strip hotels to try to garner votes for the Feb. 20 caucus, sources confirm" [Ralston Report]. Case in point: "[T]he casino politicking is a reminder — and an ironic one — of how the Clintons made their way inside various Strip resorts to try to get to workers in 2008 after the Culinary endorsed Barack Obama." Still, sloppy and dumb. Insurgents must be above suspicion.

"Clinton's next big test will come on March 1–Super Tuesday–where most observers are predicting Clinton will have a solid command of Southern states like Arkansas, Alabama and Georgia" [Talking Points Memo]. Populism did used to be a thing in the South, though….

"Left out of the media hype, [veteran Democrats and some Hillary Clinton supporters] argue, is that Clinton already has more than half of all Democratic super-delegates — 359 of the 712 outstanding, according to an Associated Press count — before any votes have been cast" [The Hill]. In other words, the real story is that the establishment thinks Clinton's got this one in the bag because they put it there?

"Donald Trump's Twitter Insults: The Complete List (So Far)" [New York Times]. What an awesome resource!

On Charles Koch, squillionaire: "Looking for a new puppet." I hate it when Trump's right!

"Video: Protestor throws tomatoes at Donald Trump mid-speech" [BGR News].

Trump responded in typical fashion, first stating calmly, "Get him out!". But ever the performer, Trump then proceeded to butter up the audience by putting on a performance akin to a WWE promo. "Ready?", Trump asked the crowd, knowingly revving them up. "Are you ready?" he asked once again before responding with an emphatic, "GET HIM OUT OF HERE!!"

And naturally, the crowd cheered wildly in approval.

"In a matchup between Trump and Democratic front-runner Hillary Clinton, adding Bloomberg's name to the ballot would trim Clinton's lead over Trump to six percentage points from 10… In a Trump versus Democratic hopeful Bernie Sanders matchup, adding Bloomberg would erode Sanders' lead over Trump to seven points from 12" [Reuters].
The Hill
"Just 33 seats out of 435 [in the House] are truly competitive, including 27 held by Republicans and six held by Democrats" [WaPo]. "Democrats would need to hold all six of their seats and pick up all 27 from Republicans — 12 of which the Cook team says "lean Republican." And even then it wouldn't be enough." 2010 was a disaster for Democrats because it put redistricting in Republican hands. Thing is, one of the basic, blocking-and-tackling things that political parties must do is win votes, elections, and seats. The Democrats failed to do this in 2010 and 2014, and their response, in essence is to fire the voters.
Stats Watch
GDP, Q4 2015: "Consumer spending is the central driver of the economy but is slowing, at least it was during the fourth quarter" [Econoday]. "There are definitely points of concern in this report, especially the weakness in exports and business investment, but it's the resilience in the consumer, despite a soft holiday season, that headlines this report and should help confirm faith in the domestic strength of the economy." However: "This advance estimate released today is based on source data that are incomplete or subject to further revision. (See caveats below.) Please note that historically advance estimates have turned out to be little more than wild guesses" [Econintersect].
International Trade in Goods, November 2015: "The nation's trade gap in goods widened 2.0 percent in December… The rising shortfall reflects further contraction in exports especially food and capital goods" [Econoday]. "Exports fell 1.0 percent in the month and compared to last year are down 10.4 percent. Imports were unchanged in the month with imports of industrial supplies rising and imports of autos showing special strength. Imports of consumer goods, however, fell sharply for a second month while imports of capital goods also declined, in declines that betray a defensive outlook for the nation's businesses"
Chicago PMI, January 2016: "[A]ccelerating sharply to 55.6 in January after hitting the brakes in December at 42.9. New orders are at their best level since January last year while backlogs, though still contracting, posted substantial improvement. Production is also at its highest in a year" [Econoday]. "Negatives include another contraction for employment, which however still improved in January, and another contraction for prices paid that reflects commodity price weakness."
Employment Cost Index, Q4 2015: "Wage inflation is very likely building based on the employment cost index which in the fourth quarter rose an outsized 0.6 percent for a second quarter in a row. Benefits rose 0.7 percent in the quarter which is a sizable increase for this component" [Econoday]. "For the hawks, who are always on the watch to head off inflationary flashpoints, this report is meaningful and will offer debate points for further rate hikes. For Fed policy in general, this report is positive and supports expectations that wage inflation will help offset continued commodity deflation."
Consumer Sentiment, January 2016: "There's been very little impact on the U.S. consumer from global volatility and losses in the domestic stock market" [Econoday].
Fodder for the Bears: "Wall St. up as weak GDP raises hope of slower rate hikes" [Reuters]. What's wrong with this picture?
Today's Fear & Greed Index: 25, Extreme Fear (previous close: 20) [CNN]. One week ago: 13 (Extreme Fear). (0 is Extreme Fear; 100 is Extreme Greed).
Water
"Montana Senator Max Baucus tucked into the Affordable Care Act a special section that expands Medicare to the people of Libby and the surrounding area who were poisoned by W. R. Grace's deadly mine causing mesothelioma and asbestos-related disease" [PNHP]. "Shouldn't the people of Flint, all of them not just the children, have Medicare also for life? We must do much more, but, at least, we can start here."
"Michigan governor appoints Flint whistleblowers to remedy water crisis" [WaPo]. Synder created the 17-member "Flint Water Interagency Coordinating Committee," which has "three years to report their recommendations" [WaPo]. Problem solved! "The committee includes Flint Mayor Karen Weaver, Virginia Tech professor Marc Edwards, who has extensively studied the issue in Flint and elsewhere, and Dr. Mona Hanna-Attisha, who is credited with bringing the problem to the public's attention after state agencies initially dismissed her concerns" [WNEM]. So far as I can tell, there are no non-credentialled activists on the issue from Flint.
"Gov. Rick Snyder: Flint Water Interagency Coordinating Committee will support long-term needs in Flint" [Michigan.gov]. Here's the make-up of Snyder's committee:
The Coordinating Committee will be composed of the following 17 members, who shall serve an initial term expiring on Dec. 31, 2018:

The director of Office of Urban Initiatives within the Executive Office of the Governor;
The deputy state director of Emergency Management and Homeland Security within the Michigan Department of State Police;
The director of the Department of Environmental Quality, or his or her designee;
The director of the Department of Health and Human Services, or his or her designee;
The director of the Department or Licensing and Regulatory Affairs, or his or her designee;
The state treasurer, or his or her designee;
The superintendent of public instruction, or his or her designee;
The elected mayor of the City of Flint, who shall be appointed to the Coordinating Committee by the Governor;
Three additional representatives of the City of Flint who shall be submitted by the Flint mayor and appointed to the Coordinating Committee by the Governor;
Three representatives of Genesee County who shall be submitted by the Genesee County Board of Commissioners and appointed to the coordinating Committee by the Governor;
Three subject matter experts who shall be appointed to the Coordinating Committee by the Governor.

After the initial appointments, members of the FWIACC will serve three-year terms. The council will be asked to create an incident action plan, review recommendations made by the independent Flint Water Task Force, establish routine protocols for communications at the local, executive and legislative levels, make recommendations regarding the health impacts of the affected population, and assess the status of infrastructure and determine feasible actions for upgrading Flint's water system.
I'm not getting a good feeling about this.
"Document: Snyder Admin Trucked In Clean Water for State Building in January 2015" [Progress Michigan].
"The layer of sand Honeywell has applied to the Onondaga Lake bottom to keep toxic mercury and other chemicals in place has failed at least three times since 2012, spilling wastes onto areas of the lake that had been relatively clean" [Syracuse Post-Standard]. "'Essentially Honeywell's cleanup efforts put contaminated muck into deep lake areas that didn't have to be cleaned up," said Alma Lowry, an environmental attorney working with the Onondaga Nation. 'The stuff basically slid downhill like a landslide or avalanche.'" Reminds me of landfill lines up in my sacrifice zone in Maine. The landfill operator says: "The liner is guaranteed to last fifty years!" The Penobscot Nation rep says, very drily, "Our time-frame is a little longer than that" (seven generations, IIRC).
Police State Watch
"Hackers post private files of America's biggest police union" [Guardian]. "Hundreds of contracts between regional authorities and local fraternal order of police lodges across the country were posted online as part of the hack. Some such deals have been sharply criticised as shielding police officers from prosecution or disciplinary action following the excessive use of force." Hmm. I wonder if there's anything about police pension funds?
"Chicago Police Hid Mics, Destroyed Dashcams To Block Audio, Records Show" [DNAinfo Chicago]. For baldfaced effrontery, Fraternal Order of Police President Dean Angelo's reaction is hard to beat: "How they can figure out what is mechanical or what is human error, I'd like to know." Look at the maintenace logs, which is what DNA Info did.
"Chicago police officer will sue estate of teen he fatally shot" [WGN].
Gunz
"Since 2003, state and local governments from Alabama to Tennessee have given more than $120 million worth of taxpayer funds to at least seven major firearms companies" [Mother Jones]. "Most of those subsidies—nearly $100 million—have been pledged just over the past three years by states seeking to lure gun producers from the Northeast, where new firearm regulations have angered industry leaders."
Corruption
"Wounded Warrior Project Denies Claims of Waste, Lavish Spending" [Military.com]. "According to 2014 tax records, the Wounded Warrior Project spent 34 percent of its total expenses on fundraising while only doling out 60 percent for direct care."
"The admiral in charge of Navy intelligence has not been allowed to see military secrets for years" [WaPo]. Because he may or may not be involved in a corruption case. Doesn't the Navy need intel? Is this any way to run an empire?
"DC Bar punishing whistleblower for revealing criminal activity" [Undernews (Furzy Mouse)].
Militia Watch
"With the Oregon standoff's leaders either dead or in custody, a Georgia man has emerged overnight as the new leader of the occupation of the Malheur Wildlife Refuge" [Talking Points Memo]. "Like many of the men who have been holed up at the Oregon refuge for more than three weeks, Patrick was involved in the 2014 Cliven Bundy ranch standoff against the Bureau of Land Management in Nevada." Idea: Arm the militia moderates!
Class Warfare
"What Americans think about feminism today" [WaPo]. "A national survey by the Washington Post and Kaiser Family Foundation finds 6 in 10 women and one-third of men call themselves a feminist or strong feminist, with roughly 7 in 10 of each saying the movement is empowering. Yet over 4 in 10 Americans see the movement as angry, and a similar portion say it unfairly blames men for women's challenges. Younger women are more optimistic about movement across a variety of measures, and more than 4 in 10 say they've expressed their views about women's rights on social media."
"Uber for welfare" [Politico]. "A bold proposal to use the 'gig economy' to reboot the safety net." The nice thing, of course, about the gig economy is that there's no self-organizing by working people at all. And you're required to take a gig.
"Will those who led the financial system into crisis ever face charges?" [ABA Journal]. By Betteridge's Law, no, but it's nevertheless good to see a long profile of Bill Black in the decidedlly not fringe ABA Journal.
"Minimum wage employers are now acting like cults who demand our hearts and souls as well as just our time. It's obsessive and frankly sinister" [Telegraph]. "Individuals earning barely more than minimum wage are required to adopt a constantly cheery persona not just for the benefit of customers, but also to appease their bosses."
News of the Wired
"Mansudae Art Studio in Pyongyang, founded in 1959, is one of the world's biggest art factories. It employs about 4,000 people, including 800 to 900 of North Korea's most talented artists" [New York Times]. "The studio produces a variety of works, including most of the propaganda art and sculptures that dot North Korea."
"Will Driverless Cars Become a Dystopian Nightmare?" [National Journal]. Of course not. This is America.
"Here's Why Writing Things Out By Hand Makes You Smarter" [Business Insider] 2014, but the crapification aspect is interesting…
"[Giphy's] rise has helped make the [*.gif] format a culturally relevant (some might say vital) communication tool—a mostly wordless way to emote via text, Snapchat, Gchat, or e-mail [Bloomberg].
"Earth is actually made up from two planets which came together in a head-on collision that was so violent it formed the Moon, scientists have concluded" [Telegraph].
"The curtain is slowly coming down on the time when one introvert quietly writing code could build something that flies better than anything else. It's the extroverts who are running the startup, or even the major open source code project, and the focus is less on DIY and more on pulling together stock parts" [Medium]. "But the Mozilla foundation's HTTPS requirement is, to me, the real end of the DIY era." Since HTTPS requires you to fill out registration forms….
* * *
Readers, feel free to contact me with (a) links, and even better (b) sources I should curate regularly, and (c) to find out how to send me images of plants. Vegetables are fine! Fungi are deemed to be honorary plants! See the previous Water Cooler (with plant) here. And here's today's plant (Marin T):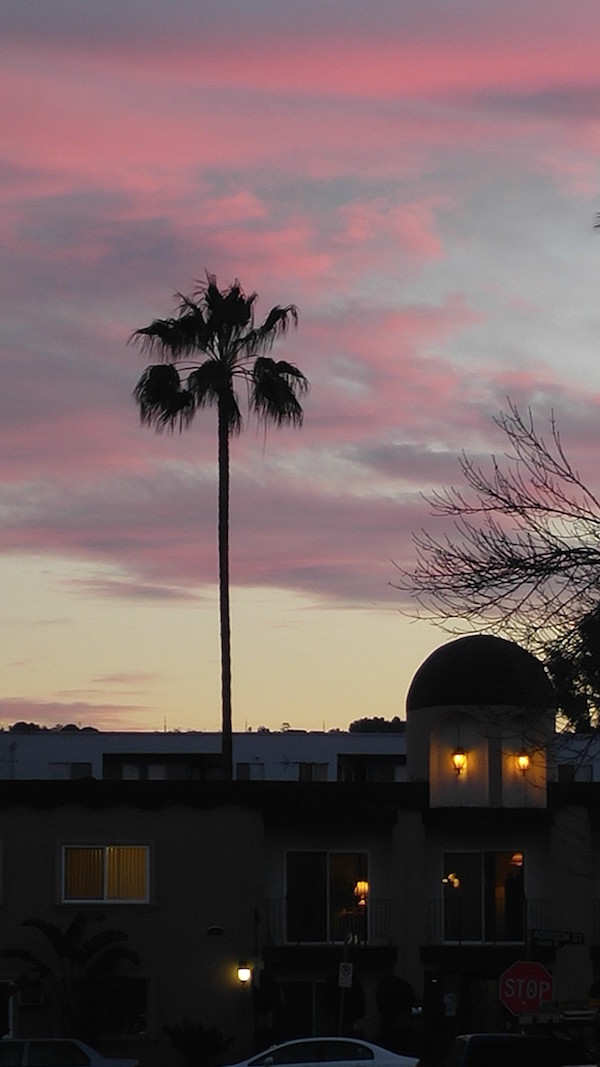 I don't think this is from Maine.
* * *
If you enjoy Water Cooler, please consider tipping and click the hat. Winter has come, I need to buy fuel, make a happy plumber happier, and keep my server up, too. Water Cooler could not exist without your support.