Australian Accused of Planning to Pack Kangaroo With Bomb ABC
A Single Cell Shines New Light on How Cancers Develop New York Times
Amazon's shares plunge as sales, profit miss Wall Street estimates Sydney Morning Herald (EM)
Japan Goes Negative
China?
China Can't Postpone the Pain Forever Bloomberg

PBOC Cash Injection Hits Weekly Record Wall Street Journal
Europe sets out plans to curb corporate tax avoidance Financial Times
Syraqistan
Syria peace talks derailed as opposition stays away Reuters (furzy)

Saudi Arabia's Enemies Are No Longer Just Knocking at Its Gate Vice (resilc)
2016
Delayed Chicago school bond sale tainted by bankruptcy talk Reuters
Flint
How Can You Help Flint? Do Not Send Us Bottles of Water. Instead, Join Us in a Revolt. Michael Moore. Please sign his petition.
Michigan governor appoints Flint whistleblowers to remedy water crisis Washington Post
Angry White Men
WATCH: FBI releases LaVoy Finicium shooting video showing he went for his gun — twice Raw Story

FBI releases video of Oregon occupier's shooting death Los Angeles Times

Cenk unchained: Watch Cenk Uygur absolutely destroy militants and FBI over 'right-wing privilege' Raw Story
Oil
Tankers Cutting Speeds Amid Oil Glut Bloomberg

Saudi Arabia's Sale Of Foreign Assets Accelerates: Marketfield Emerging Markets Daily

Office Market in Houston Melts Down Wolf Richter
Goldman Sachs Feeling the Pain of Mortgage Litigation Corporate Counsel (Mark H)
Did controversial investments bail out N.J. public pensions last year? NJ.com. Only if you believe the bogus valuations.
S&P 500 short interest at 2010 levels Business Insider
In Search of Growth Strategies Project Syndicate (David L)
Class Warfare
World's First Robot-Run Lettuce Farm to Produce 30,000 Heads Daily; Tipping Point for Workerless Agriculture Michael Shedlock (EM)
Antidote du jour. When my cat Blake died, many readers sent me notes and sometimes pictures of favorite pets they had lost. This is from James in New Zealand:
I lost my poor old boy, Fluffy (1996-2012) who you featured back in the day when he could still climb the cherry tree – and he's a bonus pic in memory of him.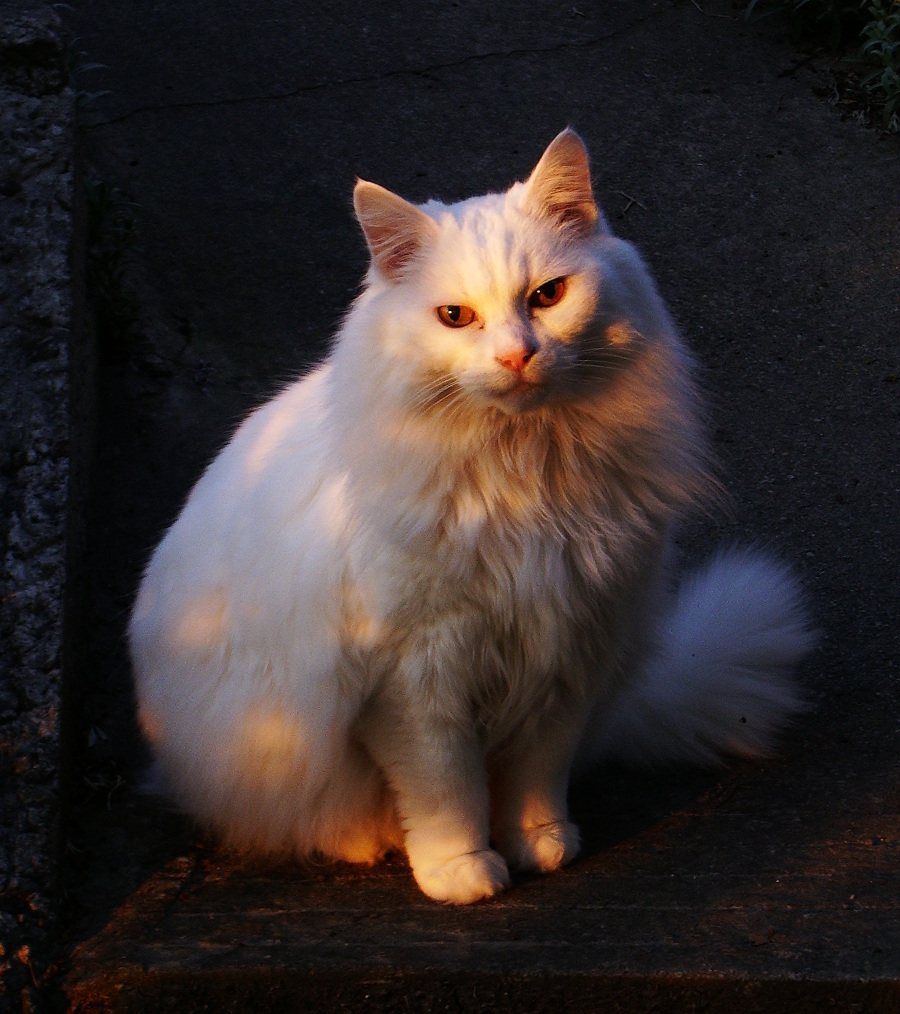 See yesterday's Links and Antidote du Jour here.