How I Saved My Cat's Life with a Sledgehammer and a Selfie Stick Medium. This is a nice story even if you don't like cats.
'Career change' a myth to keep workers docile Daily Mash
Antarctic Life: No Dogs, Few Vegetables and 'a Little Intense' in the Winter New York Times
This physicist has a groundbreaking idea about why life exists Business Insider
Alexander and Baldwin ending Maui sugar production this year Maui Times (Kokuanani). Wow, I've driven by that factory a ton of times. It looks just the same as it did the last time I was in Maui, in the early 1990s. I was in Maui when Dole announced it would no longer buy bananas and pineapples from Hawaii and was shifting production to Central America. The locals were stunned. Kokuanani points out:
Sugar cane uses TONS of water. I can't remember the exact numbers [# of gallons to produce one pound of sugar] but it's a LOT. Has been a big issue during the recent drought, with repeated calls to get rid of sugar cane as a crop. [It's the growing, not the production that takes the water.] However, there are fears that Maui will turn into a dust bowl without the cane vegetation to anchor the dirt and the irrigation to keep the soil wet. You see this during the times between plantings — after one crop has been "completed," burned and removed, before the next crop is planted.
White House Disputes North Korea's Claim of Hydrogen Bomb Test New York Times
Powers pledge united N Korea response BBC
World Bank issues 'perfect storm' warning for 2016 Guardian
North Korea's Nuclear Mistake Bloomberg. The tone of this piece strikes me as odd.
Mr. Market Has a Nervous Breakdown
The Europe Question in 2016 Nouriel Roubini, Project Syndicte
Google is Microsoft Politico
David Cameron's unhealthy NHS fight Politco
Greece's Glimmer of New Year Hope Wall Street Journal
Refugee Crisis
Opinion: Red alert in Cologne DW

Germany: Turkish effort to stem refugee flow falls short Politico
Syraqistan
Saudi-Iranian spat: Another skirmish in the oil war Pepe Escobar (resilc)

Turkey's War Against the Kurds Counterpunch

Was This Fantasy Syria Timeline Leaked To Push For Open War? Moon of Alabama
2016
Bernie Sanders, Donald Trump Embody Starkly Different Populist Impulses Charles Pierce, Esquire (resilc)

Donald Trump, With Overbooked Crowd, to Tread on Bernie Sanders's Turf New York Times. The headline and subhead, which is as far as many readers get, looks to be Sanders-bashing. First, so what if Trump campaigns in Vermont? Did the Times forget that the Democrats and Republicans have separate primaries? Second, Trump claimed "confirmed" attendance for an upcoming rally in Alabama that was hugely over the actual turnout. Third, Vermont is not all that far from New York. It's not impossible that some of the participants will not be locals.
Tell DNC Chair Wasserman Schultz: Resign immediately. CREDO. Please sign. About time she was targeted.
Republican Cuts Poison Agenda Project. A good guerilla video.
TransCanada launches $15-billion free trade challenge over Keystone XL denial Calgary Herald (JSC)
Illinois college moves to fire professor who said Muslims, Christians worship same God Reuters. EM: "The Reuters piece weasels out by failing to note that the Prof's statement was, in fact, correct, insofar as any such statements about mystical beings can be deemed correct."
Angry White Men
Oregon occupiers want to work with residents; locals critical Reuters. Reslic: "'Will work for food'."

Alabama's top judge urges gay marriage halt BBC. I'd expect the Administration to escalate this fight. The Democratic party incentives go that way.
Gunz
PTSD nation? U.S. shootings inflict growing mental toll Agence France-Presse (furzy)
Black Injustice Tipping Point
Texas Grand Jury Indicts Trooper in Sandra Bland Case on Perjury Charge Wall Street Journal. A misdemeanor charge. Lordie.
Police State Watch
The Spectacle of the Scaffold – Foucault, Corporal Punishment, and the Digital Age Jed Hovey, Blue Labryrinths
I.M.F. Breakthrough Is Seen to Bolster U.S. on World Stage New York Times. Way way too congratulatory….
Fed
Federal Reserve minutes reveal concern about low inflation led to a 'close call' hiking rates Washington Post

Federal Reserve too 'concerned' by weak inflation to push on with rate rises Telegraph

Meet the FOMC Financial Times
FT Explainer: Pricing mismatch worries hit ETFs Financial Times
Is the whole theory of secular stagnation a hoax? Ambrose Evans-Pritchard, Telegraph. Important. I need to read the underlying Claudio Borio paper, which is here.
Private Equity
Private Capital Fund-Raising Goal Rises to a Record $946 Billion New York Times. Seeking even more money when valuations are at historically high levels.

NLRB General Counsel issues complaint at TPG Capital, Leonard Green & Partners-owned casino Private Equity Closer Look

Defaults and Restructuring Next for Retailers Wolf Richter. This goes under private equity because, natch, many of the ones in really bad shape have lots of debt as a result of being bought by a PE fund. Worse, as Eileen Appelbaum and Rosemary Batt discussed at length in their landmark book, Private Equity at Work,
Class Warfare
What top researchers discovered when they re-ran the numbers on income inequality Washington Post. Important. Real wages for the bottom 90% may not have been stagnant since 1970…just close to stagnant.

Is a $15 an Hour Minimum Wage Adequate? Counterpunch

Yellow Cab to file for bankruptcy SFExaminer (Alan C)
Note To Joe Stiglitz: Banks Originate, Not Intermediate, And That's Why Aggregate Demand Is Stuffed Steve Keen, Forbes (furzy). Today's must read.
Antidote du jour (Jason C). From the first Comedy Wildlife Photography Awards. This one by Alison Buttigie was "highly commended":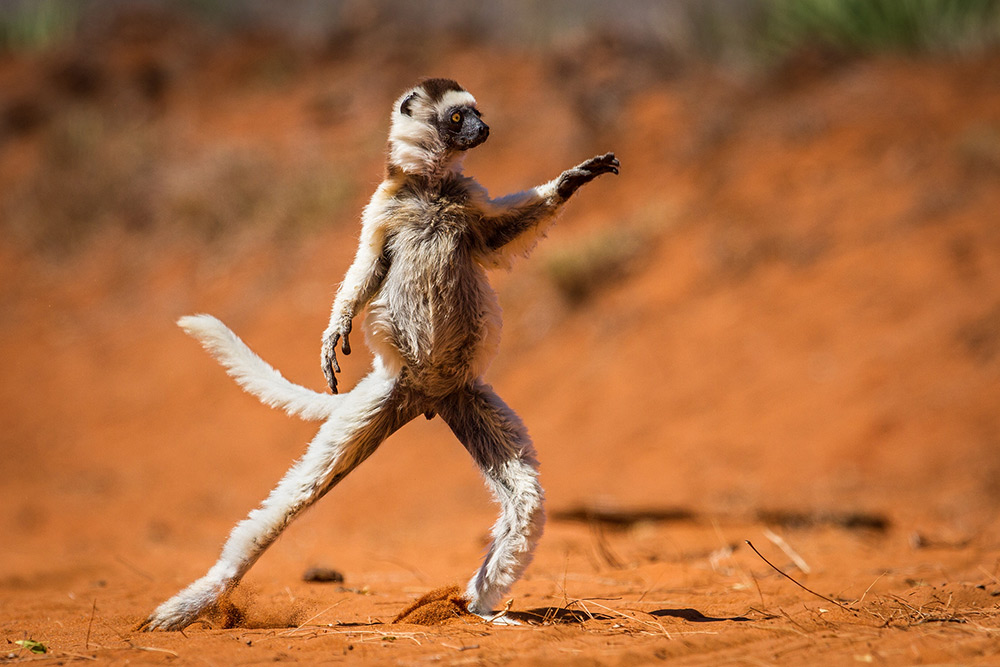 See yesterday's Links and Antidote du Jour here.