Death Valley Is Covered In Flowers PopSci (Robert M)
Australia's Barrier Reef could be in worse shape than anyone thought Business Insider (David L) :-(
Should Dictionaries Do More to Confront Sexism? New Yorker (Dan K). Note the example that frames the piece is a case of the OED reinforcing sexism by picking a not-terribly-common usage of a word that was sexist. So one does not even have to go as far as "confront". "Not reinforce" would be a step forward.
How women started to smoke failed evolution. For those of you who have not seen Adam Curtis' documentary Century of the Self.
World's First Modular Smart Phone Hits the Market Slashdot (Dan K)
U.N. agency bans lithium-ion batteries on passenger aircraft Reuters
Fukushima – Deep Trouble Counterpunch
The charts that suggest the housing bubble is out of control Sydney Morning Herald (YY). I thought housing prices were too high in Sydney (eastern suburbs) in the early 2000s when I was there, due to the negative gearing (see bottom chart) and rentals prices/mortgage servicing costs relative to incomes. Silly me for not being a true believer!
China?
Col. Wilkerson: All War Games Between China and US Lead to Nuclear Attacks Real News Network (NV)

China's Bond Bubble Wall Street Journal

China's Credit Conundrum Bloomberg
Brexit?
America, Stay Out of Britain's EU Debate Bloomberg. Ahem, I gather he did not get the memo, but the US and UK fit Ambrose Biere's definition of partners: "When two thieves have their hands so deeply plunged into each other's pockets that they cannot separately plunder a third party." However, Obama trying to sway UK voters is likely to have the opposite effect.

Why Brexit Matters for America National Interest
Tony Blair admits he is baffled by rise of Bernie Sanders and Jeremy Corbyn Guardian (YY). OMG, more parody. And the comments are brutal.
Syraqistan
John Kerry says partition of Syria could be part of 'plan B' if peace talks fail Guardian
Big Brother is Watching You Watch
Latest Wikileaks documents: Irish citizen working for the UN Refugee Agency was targeted by the NSA Medium (guurst). A must read. Implications of this type of surveillance way more serious than you'd think.

Apple's iPhone: The Backdoor Is Already There Dissident Voice (Alan C)

The REAL Reason Bill Gates Supports Backdoor FBI Access George Washington
Judge orders Clinton aides to testify on emails Financial Times. This is big. The judge is annoyed with the foot-dragging and missed deadlines. State is now being told that they may have to turn over all e-mails and that Hillary's too-many-hat-wearing aide Huma Abedin and even Hillary herself might have to testify. In other words, unless the Clinton side gets cooperative pronto, the judge is pulling out his procedural artillery. Pissing off a judge is not wise and it looks like the Clinton side has done that. (PS I wonder if Obama is back to his 11th dimensional chess form, that he or his top advisors allowed State to play a delaying game that the Clintons pushed for, thinking it would help them, when the Administration knew playing it as hard as the Clintons wanted to play would backfire. We also have the specter of the ongoing FBI leaks, which have helped stoke media interest. On the one hand, there are no doubt conservative agents who are happy to babble to the press about the Clintons. On the other, this Administration has been particularly ruthless about going after leakers, yet we have no sign the Administration has done bupkis to tamp this down).
People in a position to hear from loose lips on her side say Team Clinton is mighty concerned and is trying to figure out the best timing for this to come out, as if the judge will let them exercise control. It's Clinton Foundation related stuff, natch, and I gather the most polite term that can be applied to what is coming out is "crass". I don't see how they can drag this out past November. And that means, in case you have any doubts, no way does she get elected absent a wild card like Trump being shot or caught in bed with an underage girl. You can stick a fork in her candidacy. Please send the memo to Team Dem. To switch metaphors, they put all their chips on a horse which is turning out to be a broken down nag.
2016
Illinois governor eyes blocking Chicago school debt Reuters
Black Injustice Tipping Point
Black Progressives, It's Time to Unite Against Establishment Politics Anthony Conwright
Oil
Oil prices fall as OPEC squabbles over output targets, crude stocks swell Reuters
Investors fear central bank policy errors Financial Times
Not All Fed Presidents On Board With March Pause Tim Duy
Kentucky pension funds push back against fee disclosure bill Reuters (Chris Tobe)
Class Warfare
Guitar Center Tells Employees To Sign Arbitration Agreements Or Lose Their Jobs Huffington Post (Randy K)

The Immigration-Data Conundrum Atlantic
Antidote du jour (Rajesh):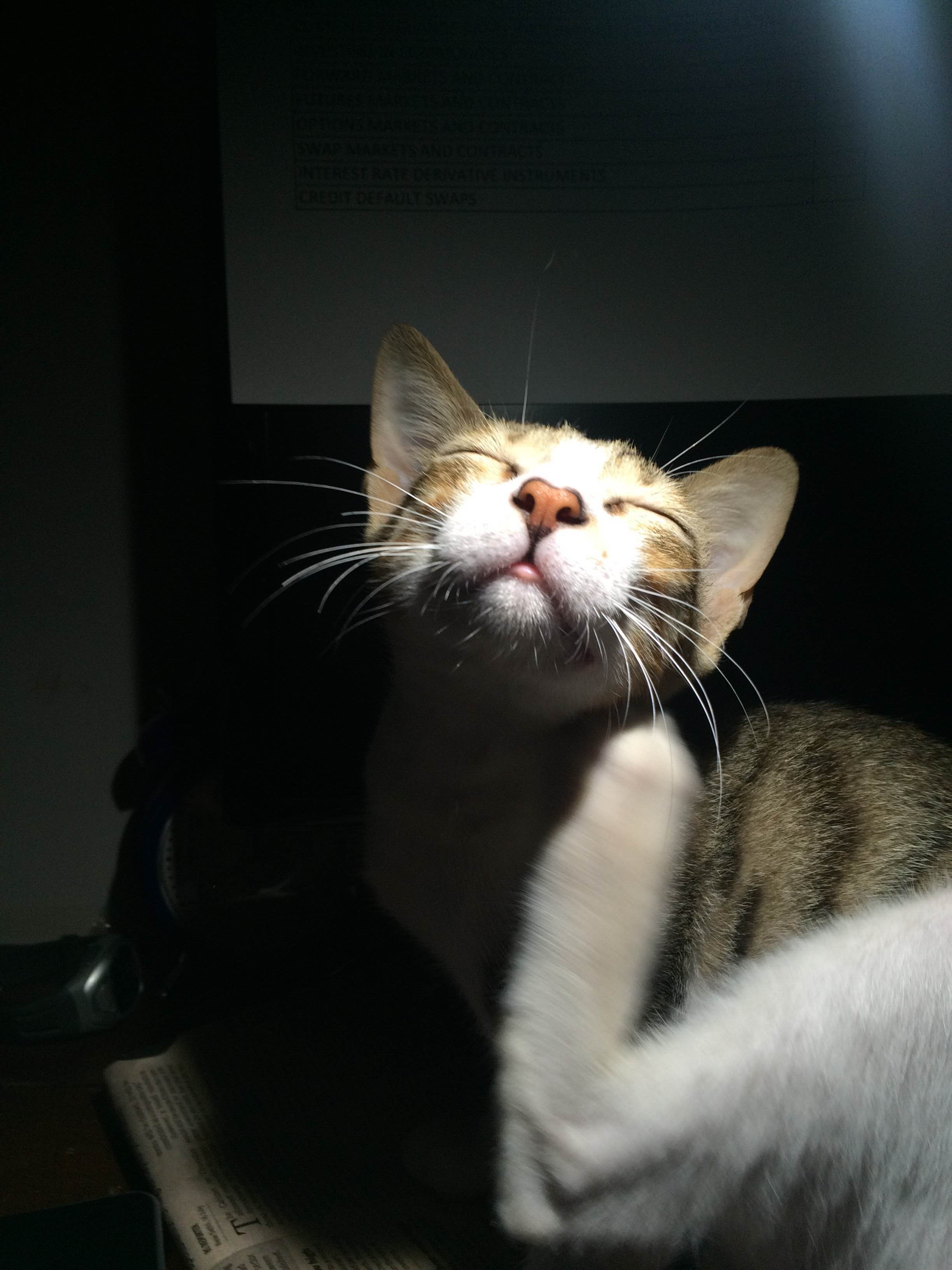 See yesterday's Links and Antidote du Jour here.