By Lambert Strether of Corrente.
TPP/TTiP/TISA
"'I think we'll probably get [TPP] through, but it's shaky,' Senate Finance Committee Chairman Orrin Hatch, a Utah Republican, said in an interview. 'It will probably have to be after the elections. I think we have a better chance to passing it after, but we'll see' what Senate Majority Leader Mitch McConnell wants to do, he said" [Bloomberg].
"Would CETA limit regulatory controls on soft drinks?" [Counsel of Canadians]. Maybe; maybe not.
2016
Policy
"Donald Trump endorsed an unabashedly noninterventionist approach to world affairs Monday during a day-long tour of Washington, casting doubt on the need for the North Atlantic Treaty Organization and expressing skepticism about a muscular U.S. military presence in Asia" [WaPo]. Which would be why the WaPo editorial board, who have yet to clean Iraqi blood off their lips, call him "bananas."

"None of Trump's newly named foreign policy advisors] have spoken to their new boss" [New York Times]. In a way, Trump's problem mirrors Sanders: It's hard to find an, er, experienced foreign policy advisor that's not throbbing with unsatiated bloodlust. I mean, what do we do? Disinter Henry Kissinger?

"The Big Lie About the Libyan War" [Foreign Policy]. "The Obama administration said it was just trying to protect civilians. Its actions reveal it was looking for regime change. … The conclusion is clear: While we should listen to what U.S. and Western officials claim are their military objectives, all that matters is what they authorize their militaries to actually do."
Arizona, Utah, Idaho
"In Tuesday's battle for the West, Sen. Bernie Sanders (I-Vt.) won lopsided victories in the Utah and Idaho caucuses, but he fell to former secretary of state Hillary Clinton in delegate-rich Arizona" [Seven Days]. " The race now turns to Washington, Alaska and Hawaii, all of which vote Saturday."

"On Tuesday afternoon, we figured that Trump needed to win 52.6 percent of all of the unallocated delegates by June 7 to hit the 1,237-delegate mark he needs before the convention" [WaPo]. "Last night, despite losing Utah by near-Romneyian proportions, Trump won about 59.2 percent of the delegates at stake for the entire night."

Arizonan's Maricopa County, population 1,250,000, had 60 voting locations. The next highest county, Pima, with 300,000 had 130 locations [Arizona Republic]. That sure looks like voter suppression to me.

"Maricopa County election officials writing off voters? You bet" [Arizona Republic]. "[I]t is no coincidence many poor and predominantly Latino areas didn't get a polling place. [Maricopa County Recorder Helen Purcell] and her staff figured few of them vote anyway. She just decided to discount them. Really."

"'I was doing homework with my headphones in, and I was pleasantly surprised to see Bernie Sanders was sitting behind me,' [Hannah Salesman] said, still shaking with adrenaline after her encounter" [Arizona Daily Sun]. "'I said 'How am I supposed to study now, Bernie?' she said. And he said, 'Don't use me as an excuse.'" Vintage Sanders.
Corruption
"Judicial Watch said the internal State Department documents show Clinton's aides helping orchestrate her public thanks to organizations that had made a commitment to the Clinton Global Initiative. Those 'commitments to action' involve an organization developing a plan to address a global problem and then carrying it out without the Foundation's involvement" [The Hill]. That's the use of public resources for private gain: Corrupt by definition. And I don't care about the "without the Foundation's involvement"; that's lawyerly parsing. The branding is Clinton, all the way.

"[Clinton] should come right out and ask for the resignations of Chicago Mayor Rahm Emanuel and Democratic National Committee Chair — and Florida congresswoman — Debbie Wasserman Schultz. In one masterstroke, she could separate herself from two of the most prominent of all corporate Democratic elitists" [Bill Moyers, Raw Story].
Money
Here are the latest standings in the 2016 money race, according to FEC filings https://t.co/Jv8CoiV66R pic.twitter.com/2ka7Xzg68E

— Bloomberg Politics (@bpolitics) March 23, 2016

The one thing the Democratic Establishment never, ever mentions is that line of zeroes under SuperPAC money for Sanders. That's because they want to stay corrupt. Not only is it personally remunerative for them, it's fun to service the bigwigs.
The Voters
"The Post found (see how below) that both economic troubles and feelings that whites are losing out have a strong – and independent – impact on Trump's supporters. Republicans who are worried about maintaining their economic situation are more likely to support Trump, regardless of whether they think that whites losing out to other groups is a big problem. Likewise, those who feel that whites are losing out are more likely to support Trump regardless of their level of economic anxiety" [WaPo]. "Those who voiced concerns about white status appeared to be even more likely to support Trump than those who said they were struggling economically, but the results did not clearly show which concern was more important among Trump's coalition."

"Why Sanders Trails Clinton Among Minority Voters" [New York Times]. "A New York Times/CBS News poll conducted last week found that African-Americans rated the economy as good by a ratio of about four to one, versus about two to one for white Democrats and an even narrower margin for white Democrats without a college degree. A Times/CBS News poll in December found that, relative to two years earlier, roughly three times as many African-Americans said their family's financial situation was better as said it was worse, while Democrats without a college degree were almost evenly split on this question."

"A generation ago, a post-modern cult now known as 'identity politics;' stopped many intelligent, liberal-minded people examining the causes and individuals they supported" [John Pilger, Counterpunch]. "What has happened to the great tradition of popular direct action, unfettered to parties? Where is the courage, imagination and commitment required to begin the long journey to a better, just and peaceful world? Where are the dissidents in art, film, the theatre, literature?" I picked out this paragraph, but the context is important, too. Read the whole thing.
The Trail
"Donald Trump and Hillary Clinton viewed unfavorably by majority – CBS/NYT poll" [CBS]. So awesome.

"[In New York, to] vote in the upcoming presidential primary, you must be a registered Republican or Democrat. To change, you would have had to requested it at least 25 days before the general election for it to go into effect the following year. That would have been October 9, 2015" [TWC News]. Oh.

Topless woman with slogans painted on her body refused entry to Trump rally, but not Sanders [The Hill]. Interesting to see Femen-style protesters show up in the States. Not sure what to make of this.

"What makes Sanders special, what drives his huge surge of small donors far in excess of anything achieved by any other candidate of either party, is that he champions a progressive populism with an integrity and clarity that makes him the king of credibility in the campaign with numbers for honesty and trustworthiness that are unmatched by any other candidate in either party" [Brent Budowsky, The Hill].

"So Liberal American, why are you voting for Hillary? You don't know what she really believes, you don't know what she really supports, but you can be confident that she is a liar. You can also be confident that when she does decide to support an issue she will support the issue that allows for her continuation of garnering power. In this case she supports those who financially support her. That is not you, Liberal America, who mostly belong to the poor, downtrodden, dwindling middle class" [Counterpunch]. Liberal America isn't the same as Left America.

"I queued up in the general admission line and entered the massive space just as the national anthem was starting. The assembled crowd of about 5,000 was reverently quiet — a massive flag billowed, police officers and firefighters stood at attention, and the sickly gray sky seemed more like swirling marble than the dull harbinger of rain it had been only moments ago. Something stirred deep beneath my layers of reportorial cynicism; I got chills" [FiveThirtyEight]. "This part of the appeal of Trump rallies is not talked about much. … Along with the fighting, though, something inspirational seems to be happening among the assembled — a sense of collective identity being discovered." Trump rallies are far too little written about. Just because Trump is a master of kayfabe — in which the audience is part of the action — does not mean that the collection emotions he engineers are not real.

"The main goal of the Re­pub­lic­an Na­tion­al Com­mit­tee is to en­sure that Re­pub­lic­ans get elec­ted to of­fice. So it's re­mark­able how im­mob­il­ized that party lead­er­ship has be­come at the pro­spect of a hos­tile takeover by Don­ald Trump, whose nom­in­a­tion would likely cost Re­pub­lic­ans con­trol of the Sen­ate and put the party's siz­able House ma­jor­ity in play" [National Journal].

Paul Ryan's latest speech at AIPAC: He's running [Charles Pierce, Esquire]. "This was a guy doing more than rattling the saber. He was swinging it around his head until the air whistled. And, yes, this was a guy who's still thinking about being president, no matter how many non-facts he burbles out on the topic to various interviewers."
Stats Watch
MBA Mortgage Applications, week of March 18, 2016: "Purchase applications for home mortgages fell back by 1 percent in the March 18 week," despite year-on-year improvement [Econoday]. "Refinancing applications continued in the decline of recent weeks."
New Home Sales, February 2016: "A burst of strength in the West supported a roughly as expected 2.0 percent rise in February new home sales" [Econoday]. "Lack of supply has been a problem for both existing home sales and also new home sales, with supply in the latter having been held down by a topping out in permits and also by supply constraints in the construction sector including for labor."
"The IMF is calling on the Chinese central bank to release more data on its holdings of derivatives such as forwards, which have become the main financial instrument used by the PBOC for currency intervention, the [people familiar with the matter] said" [Wall Street Journal, "IMF Pressing China to Disclose More Data on Currency Operations"]. But here's the IMF denial the following day.
The Fed: "The Fed has made it quite clear that it does not want to see more rapid job creation. They have expressed concern that if the unemployment rate fell substantially below current levels that it would lead to an inflationary spiral" [CEPR]. "Given the views of FOMC members, any candidate who indicates a desire to substantially lower the unemployment rate without addressing the Fed's plans is engaged in magical thinking."
Today's Fear & Greed Index: 73, Extreme Greed (previous close: 78, Extreme Greed) [CNN]. One week ago: 75 (Extreme Greed). (0 is Extreme Fear; 100 is Extreme Greed). LastLast updated Mar 23 at 11:45am. Falling back.
Black Injustice Tipping Point
"We are being told that Nina Simone's face bears no real import on the new eponymous movie about her life, starring Zoe Saldana. "The most important thing," said Robert Johnson, whose studio is releasing Nina, "is that creativity or quality of performance should never be judged on the basis of color, or ethnicity, or physical likeness." This is obviously false" [Ta-Nahesi Coates, The Atlantic]. "Saldana could be the greatest thespian of her time, but no one would consider casting her as Marilyn Monroe."
"But the Mizzou protests were far more complicated, and much more thoughtful, than the narrow caricatures created by national media commentators" (film review, Field of Vision [The Intercept]. Yep. Ferguson, too.
"1. You go to the bank." [@MsPackyetti]. Useful tweet storm.
Gaia
"Dramatic Images Show Worst Coral Bleaching Event to Ever Hit Most Pristine Part of Great Barrier Reef" [Ecowatch].
Imperial Collapse Watch
"UEFA cannot rule out the prospect that games at this summer's European Championship could be played behind closed doors if there are sufficient concerns over terrorism, according to its executive committee vice-president Giancarlo Abete" [ESPN FC]. Well, we can stay indoors and watch it on our cellphones. Sending out for pizza.
Corruption
"The United States Has Lost the Will and Ability to Prosecute Top Corporate Executives" [Pro-Market]. From the Chicago Booth School of Business. The corollary, which is also the message of The Big Short, is that the rulling class is a criminal class, and not metaphorically.
Guillotine Watch
"[T]he paychecks of the highest-paid executives at the big banks are chump change compared to what top hedge funders take home. All of the money these six C.E.O.s made in 2015 only make up one-tenth of what Ken Griffin, the top-earning hedge-fund manager, took home in 2014. Three of the top five paid managers made more than $1 billion apiece; the other two just barely missed the third comma. These hedge fund men—and they are all men, both on the high end of the hedge-fund and banking sides—likely spent more on vacations and furniture than these banking heads made in a year, and all without the very public shareholder headaches, Wall Street anxiety, Washington scrutiny, and personnel problems that come with running a large corporation" [Vanity Fair]. "The only unambiguous winners here may be the presidential candidates making political hay of it all. A rage monster with two heads is better than one."
"Not one of the hundreds of foreign correspondents who chronicled the bombing of Madrid looked up at the ominous V-shaped formations of Hitler's bombers and wondered: Whose fuel is powering those aircraft?" [Tom Dispatch]. "[Texaco CEO Torkild Rieber,] who supplied that fuel would, in fact, prove to be the best American friend a Fascist dictator could have. He would provide the Nationalists not only with oil, but with an astonishing hidden subsidy of money, a generous and elastic line of credit, and a stream of strategic intelligence."
"Teens are experiencing a major attitude shift, and it's destroying Tiffany" [Business Insider].
Class Warfare
"Happiness is Political" [Grassroots Economic Organizing]. "William Thompson's Utilitarian Argument for Democratic Work." People should be afraid, very afraid, that Silicon Valley squillionaires are taking up the BIG cause. They don't want people to create. They want people to consume.
"Like many in Silicon Valley, Ross believes in what has become known as the Varian Rule—named after Google's chief economist, Hal Varian—which states that the kinds of luxuries enjoyed by billionaires today will eventually be provided, albeit in a somewhat modified, heavily technologized form, to the poor and middle classes" [Evgeny Morozov, The Baffler]. "You won't get a chauffeur, but you will get a self-driving car; you won't get a secretary, but you'll get Siri or Google Now. The only benchmark of success is access to goods and services, while the actual terms on which this access is provided—for Google Now to work, for example, you need to let Google monitor you pervasively—are never discussed." Dear gawd. Who wants to be like a billionaire?
"Investors saw Uber's success as a template for Ubers for everything." [New York Times]. "[F]unding distorted on-demand businesses. So many start-ups raised so much cash in 2014 and 2015 that they were freed from the pressure of having to make money on each of their orders. Now that investor appetite for on-demand companies has cooled, companies have been forced to return sanity to their business, sometimes by raising prices." Bezzle, bezzle, who's got the bezzle…
"Hollow States and Failed States" [John Robb, Medium]. "The three wealthiest counties in the US aren't found in California or New York. They are found around Washington DC. These counties aren't just a little better off than the rest of us, they have an average household income that is twice the national average."
News of the Wired
"Adobe has figured out a clever way to track people as they switch between devices" [Business Insider]. Great. Just after the Flash debacle was finally put to rest…
"Mobile-phone health apps deliver data bounty" [Nature]. "Some may be wary about the quality of the data collected by mobile apps; in many of the ResearchKit studies, study personnel do not meet participants, raising questions about the quality of the data that these participants provide."
Don't be evil:
Google says no ads for medical pot because it's "dangerous." Meanwhile, https://t.co/ojixvYeIcr pic.twitter.com/AsIeZj5OJj

— Christopher Ingraham (@_cingraham) March 22, 2016
* * *
Readers, I still need to fix my fershuggeneh contact form! Hopefully noting that fact publicly will serve a lash and a spur to my endeavors. (Meanwhile, thanks to readers, who already have my email address, who sent in images of plants!)
See the previous Water Cooler (with plant) here. And here's today's plant (MK):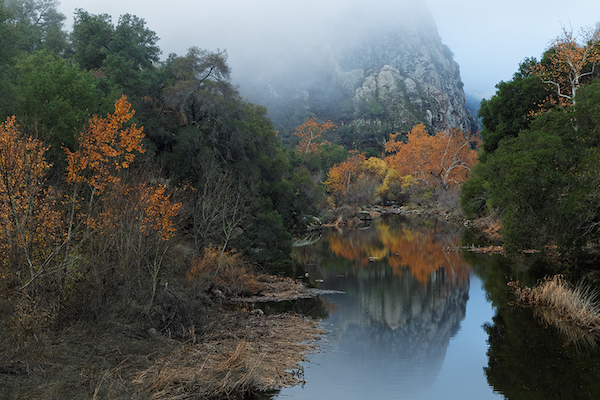 Pause for reflection…
* * *
If you enjoy Water Cooler, please consider tipping and click the hat. Water Cooler would not exist without your support.