By Lambert Strether of Corrente.
Corruption
"A massive leak of confidential documents has for the first time exposed the true extent of corruption within the oil industry, implicating dozens of leading companies, bureaucrats and politicians in a sophisticated global web of bribery and graft" [The Age].
After a six-month investigation across two continents, Fairfax Media and The Huffington Post can reveal that billions of dollars of government contracts were awarded as the direct result of bribes paid on behalf of firms including British icon Rolls-Royce, US giant Halliburton, Australia's Leighton Holdings and Korean heavyweights Samsung and Hyundai. The investigation centres on a Monaco company called Unaoil, run by the jet-setting Ahsani clan.

Corruption in oil production – one of the world's richest industries and one that touches us all through our reliance on petrol – fuels inequality, robs people of their basic needs and causes social unrest in some of the world's poorest countries. It was among the factors that prompted the Arab Spring.
Well worth a read. HuffPo has the same story:
By aiding the corruption of already-distrusted regimes and accelerating the flow of money and resources out of poor countries, Unaoil and its partners were risking far more than fines and criminal penalties. They were creating political instability, turning citizens against their governments, and fueling the rage that would erupt during the Arab Spring — and be exploited by terrorist groups like al Qaeda and the Islamic State.

Companies and individuals pay at least $1 trillion in bribes to public sector officials annually, according to an estimate by Daniel Kaufman, a governance expert with the World Bank Institute.
So the bezzle, globally, is at least a trillion dollars? And:
The Unaoil emails don't show corrupt third-world kleptocracies shaking down helpless Western corporations. They show the opposite: Unaoil, working for Western companies, is seen slowly corrupting foreign officials, starting off with small gifts and shopping sprees and eventually hooking them on major graft.
Would be interesting to see if there's any material pertaining to this in the half of her emails that Clinton has not exposed.
2016
Policy
"In a nutshell: Judging by the past, Hillary Clinton, just like most Republicans, will most likely support importing more cheap labor to displace more American workers — and further depress domestic wages — with more guestworker visas. Whereas, Bernie Sanders would not" [Economic Popullist].
The Voters
"US election 2016: The 40-year hurt" [BBC]. " What we are seeing is the continuation of a disintegration that began 40 years ago. But very few people understood that an epochal change had taken place in the American economy. GDP would grow. Income wouldn't. Median salaried workers' wages stagnated. Those working low-wage jobs saw their incomes decline. As for job security, a perfect storm of automation, declining union power, and free-trade agreements put an end to that. People who had been brought up to do as their parents had done wouldn't be able to do those things, they wouldn't even be able to live in the valley or towns surrounding the factories because there was very little work. A great migration south-east and south-west got underway, although "great diffusion" would be just as accurate a phrase."

Republican pollster @FrankLuntz says anger levels are so high that someone could be killed at a Donald Trump rally. pic.twitter.com/Wcp6fNEn7z

— BBC Radio 4 Today (@BBCr4today) March 30, 2016

"Donald Trump has dominated the Republican primaries despite a weakness that could prove damaging in a general election: He is losing many of the populous suburbs where the battle for the White House is often won and lost" [Wall Street Journal, "Donald Trump's Weakness in Big Suburbs Could Hurt Him in November "]. "nonpartisan analysts say that Mr. Trump may have driven away a meaningful number of Republicans with an antiestablishment, anti-immigration message that has energized working-class voters but drawn skepticism in the suburbs, where voters tend to have higher incomes and higher levels of education." And those are the "moderate" Republicans Clinton wants.
Money
Any article that includes the phrase "politicians like poor Steve Israel" should either cause you to laugh hysterically or fill you with lurking fear [Bloomberg]. Given that the article is about an algorithm, pioneered by the Obama 2008 campaign, that mines social networks for campaign contributions (think Amway), I'm going with Door #2.
The Trail
"Next week is the Wisconsin primary and the Clinton campaign seems to be bracing for another loss. Mrs. Clinton flew home from Wisconsin on Tuesday night and it's not clear she'll be back before the primary" [Wall Street Journal, "Bernie Sanders Targets Hillary Clinton's Superdelegates"].

New York debate, Monday: "'I think the real question is what kind of campaign is Senator Sanders going to run going forward,' opined [Clintion Chief Strategist] Benenson. 'Senator Sanders doesn't get to decide when we debate, particularly when he's running a very negative campaign against us. Let's see if he goes back to the kind of tone he said he was going to set early on. If he does that, then we'll talk about debates'" [Salon]. Call the whaaaambulance! And in only 24 hours comes the flipflop–

New York debate, Tuesday: "Responding to calls from rival Bernie Sanders, Hillary Clinton is "perfectly willing" to debate him in New York, her press secretary said on Tuesday" [Bloomberg]. Unfortunately, the New York primary is April 19, so Debbie Wasserman Schultz can't schedule the debate opposite the Game of Thrones Season Six premier on April 26. But I'm sure she'll come up with something!

"Bernie Sanders has Hillary Clinton right where he wants her" [Robert Borosage, Reuters]. "Sanders still has a shot. His support is growing, his opponent is increasingly unpopular and his supporters will finance his race. No regular candidate would leave the race in such a position. … Meanwhile, Clinton, the prohibitive favorite backed by virtually all the gatekeepers, big donors and skilled campaign operatives, isn't exactly sealing the deal. More than half of all voters view her unfavorably; only Republican front-runner Donald Trump ranks worse. No one else in a presidential campaign has come close to those negatives since CBS polling began asking the question in 1984."

The Democratic Party that isn't:

Every single New York super delegate we contacted said they will vote for Hillary even if Bernie wins the state. pic.twitter.com/Q1lJqLg0X4

— Shaun King (@ShaunKing) March 30, 2016

"A Bernie Sanders Supporter Confronted a Superdelegate — Then Leaked Their Private Conversation" [US Uncut]. The party decides. Until it doesn't.

"The iron-willed insistence of so many politicians and sitting lawmakers already in the Hillary camp to not budge from their support of the Democratic front-runner speaks volumes to the difficulty faced by the Sanders campaign — or any political outsider — in securing the nomination" [New York Daily News]. " In spite of Sanders winning 15 states — including some by an 80%-20% margin — over 94% of the 498 superdelegates have said they are backing Clinton."

"Once Ms. Wasserman Schultz was appointed DNC chair in 2011, the relationship [with Obama] began to sour. 'Shortly after becoming chairwoman, she pushed hard for a meeting with the president that she kicked off by complaining that she had been blocked from hiring the daughter of a donor—who'd been on staff in her congressional office—as a junior staffer to be the DNC's Jewish community liaison,' wrote Edward-Isaac Dovere for Politico. 'Obama summed up his reaction to staff afterward: 'Really?'" [Observer]. Stay classy, Debbie!

"Can Trump become so unpopular that Democrats take back the House?" [WaPo]. This reads to me like a lot of strategists talking their books, but that doesn't mean it couldn't actually happen.

"Donald Trump, Revoking a Vow, Says He Won't Support Another G.O.P. Nominee" [New York Times]. I don't think any of the Republican candidates believed the RNC's silly "vow."

"Complicating attempts to understand him is his insistence that his public persona isn't the same as his private one. 'I think I'm somewhat different. I'm a much nicer person than people would think, to see me from the outside,' Trump says" [People]. "'On the one hand you might see that as bad. But on the other hand you don't want people to know you that well.'"
Clinton Email Hairball
"Second judge says Clinton email setup may have been in 'bad faith'" [Reuters]. Yikes. "Bad faith" is not the sort of idea you want to put into a judge's mind.
The Hill
"The House Freedom Caucus has already changed the direction of Congress this year, derailing — at least temporarily — a House GOP budget that conservatives argue spends too much. Now they have a new target in sight: the lame-duck session" [HuffPo]. Awesome! No TPP. Truly, the Freedom Caucus is doing the Lord's work.
Stats Watch
MBA Mortgage Applications, week of March 25, 2016: "Purchase applications for home mortgages rose by 2 percent in the March 25 week, with the year-on-year increase continuing very strong at 21 percent" [Econoday]. "Though not weak, the report does little to raise hopes of an awakening of the recently quite dormant housing market."
ADP Employment Report, March 2016: "Little else may be falling into place but the U.S. labor market is likely to show its strength once again in Friday's March employment report, based at least on ADP's private payroll count which came in very near expectations at 200,000 on the nose" [Econoday]. "ADP isn't always an accurate barometer of the government's data but it has definitely been useful the last several reports, signaling convincing acceleration in December, slowing in January, then strength again in February." And: "The rolling averages of year-over-year jobs growth rate remains strong but the rate of growth continues in a downtrend (although unchanged this month)" [Econintersect].
"Boeing says it will cut more than 4,500 jobs" [Reuters]. "The job cuts, which will include hundreds at executive and managerial positions, will not done through involuntary layoffs."
Shipping: "Bulk carrier demolitions reached an all-time high during the first quarter of 2016, both on an absolute basis and as a percentage of the live fleet, new research from Deutsche Bank says" [Splash247].
Gentlemen Prefer Bonds: "Anyone buying this bond should submit their urine for analysis" [Across the Curve]. Irish debt with 100-year maturity, sold by Goldman Sachs International Bank and Nomura International.
The Fed: "A gauge of global equities erased losses for the year, emerging-market currencies headed for the best month since 1998 and the dollar slumped after Federal Reserve Chair Janet Yellen reasserted the central bank's gradual approach to raising interest rates" [Bloomberg]. So part of the Fed's dual mandate is goosing Mr. Market? I had no idea!
Today's Fear & Greed Index: 71, Greed (previous close: 68, Greed) [CNN]. One week ago: 70 (Greed). (0 is Extreme Fear; 100 is Extreme Greed). Last updated Mar 30 at 11:30am.
Health Care
"Patients in Obamacare are sicker and need significantly more medical care than those in employer-sponsored plans, according to a new Blue Cross Blue Shield Association report" [CNN]. BCBS, but it does make intuitive sense. "[Insurers] also want the federal government to clamp down on the so-called special enrollment periods, which are intended to allow those under going life changes — such as marriage or job loss — to apply for coverage after open enrollment has ended. Insurers say that people are abusing the system, signing up only when they get sick." In other words, citizens consumers are treating our insane health insurance system as if it were a sane single payer system. And this is perceived as a problem.
"[Ransomware] is a particular type of nightmare scenario for health-care providers because more and more of them rely on electronic medical records to keep things up and running" [WaPo]. ""Health care is a bit unique in that up-time is really important," said [Ben Johnson, co-founder and chief security strategist at cybersecurity Carbon Black], which means providers may be more likely than other targets to pay quickly so they can get back to work." Nobody could have predicted….
"Columbia, Maryland based MedStar Health reported malware had caused a shutdown of some systems at its hospitals in Baltimore" [Ars Technica]. "March has not been a good month for hospital IT. Last week, staff at Methodist Hospital in Henderson, Kentucky paid a ransom to restore the hospital's systems, reportedly of $17,000—though sources familiar with the episode say the hospital paid much more. And in California, two hospitals operated by Prime Healthcare Management, Inc. were forced to shut down systems. The Prime ransomware attack also caused disruptions of service at several other hospitals and at affiliate care providers as shared systems were taken offline"
"Big shift nears: Tips for using privatized Medicaid" [Des Moines Register]. Yes, Obama's HHS went ahead and allowed Iowa's Republican governor to privatize the delivery of Medicaid Services.
Water
"[B]etween 340 and 620 litres of water are used for every litre of soft drink produced, about 20% of that related to packaging" [Nature].
"How New York Gets Its Water" [New York Times]. A splendid explainer. "Thanks in part to the geology of the Catskill Mountains, which have very little limestone rock, the city's water contains low levels of bitter-tasting calcium.As a result, New York has delicious bagels and pizza crust." And: "Water usage has actually decreased more than 30 percent since the 1980s. Modern toilets, faucets and showerheads use less water. The city has also hunted down and fixed leaks in water mains."
"[E]vidence about the declining water levels and waning health of the 2,500km (1,553 miles)-long Ganges, which supports a quarter of India's 1.3 billion people, is mounting" [BBC]. "The three-month-long summer is barely weeks away but water availability in India's 91 reservoirs is at its lowest in a decade, with stocks at a paltry 29% of their total storage capacity, according to the Central Water Commission. Some 85% of the country's drinking water comes from aquifers, but their levels are falling, according to WaterAid."
Gaia
"Uncertainties around reductions in China's coal use and CO2 emissions" [Nature].
Guillotine Watch
"Sherpa: Norbu Tenzing on the Everest 'circus' and the inevitability of another disaster" [Guardian]. Tenzing: "[Climbing Everest is] just a total service industry, where you're fulfilling the egos of western climbers and people from south Asia who want to test the limits of how close they can get to death, at great expense of the Sherpas. I don't think my father would want to be alive to see the circus that Everest has turned into." See also Jon Krakauer's Into Thin Air.
Class Warfare
"[U]nions, which typically fight for cost of living increases, are continuously under attack in the tech sector. Prominent anti-union voices in tech include BuzzFeed founder and CEO Jonah Peretti, who has said that while he supports unions in principle, "I don't think that it's the right idea for us," and Paul Graham, cofounder of startup incubator Y Combinator, who tweeted in November 2015 that "industries afflicted by unions are sclerotic and so have left lots undone." Uber, Amazon, and Apple, among other companies, have also engaged in efforts to squash attempts at unionization, often by claiming that their workers don't need unions at all. This pushback is dangerous for the laborers who make the tech sector's profits possible" [Quartz].
"When vacant house fell in West Baltimore, a retiree was crushed in his prized Cadillac" [Baltimore Sun]. A "leaning" rowhouse, undemolished, collapsed; what a waste of a good person's life. Say, why don't we "innovate" so that stuff like this doesn't happen?
"The failed socialist utopian dream that helped Dallas [!!] become a major city" [PRI]. Reunion Tower is named for "La Réunion, a colony of European socialists who settled across the river from Dallas — then a shabby little frontier village — in the 1850s" (after the revolutions of 1848). We used to be able to dream big in America…
News of the Wired
"Interoperability and the W3C: Defending the Future from the Present" [EFF]. "The W3C's standards and accessibility teams have been working hard to anticipate every way media might be used, but without permissionless interoperability, they'll never be able to tap the endless innovation of the Web's open development environment."
"Though most academic style guides seek to help scholars achieve clarity throughout their writing, each of the major guides, when referred to in shorthand — Chicago style; MLA style — is overwhelmingly identified with their rules for the citations that document a piece of writing's sources" [Los Angeles Review of Books]. "[R]esearch in the humanities exposes the details of its procedures via citation such that it too might be rendered falsifiable. Readers can return to the sources in question and render their own better interpretations of them. Academic writing becomes academic, in other words, precisely when it exposes its process to future correction." Ditto URLs.
"Male Birth Control Is Coming in 2018, Still Seems a Little Sketchy" [New York Magazine]. Yeah, like injecting the stuff? That's gonna be a heavy lift for the marketing department…
"Revealed: Man changes surname to Null and manages to bag lots of FREE holidays, car rentals and goodies" [The Sun]. "[T]he word 'Null' doesn't register with the computer's programming, so computer systems assume he's not a person. The glitch means that when receptionists enter 'Null' in the surname box the system automatically recognises the word as 'an absence of data'." (Cluestick: A datatype is not a string. Another one for Clive…) So, after the inevitable customer service screwup, Null gets comped!
* * *
Readers, I still need to fix my fershuggeneh contact form! Hopefully noting that fact publicly will serve a lash and a spur to my endeavors. (Meanwhile, thanks to readers, who already have my email address, who sent in images of plants!)
See the previous Water Cooler (with plant) here. And here's today's plant (Nancy Ames):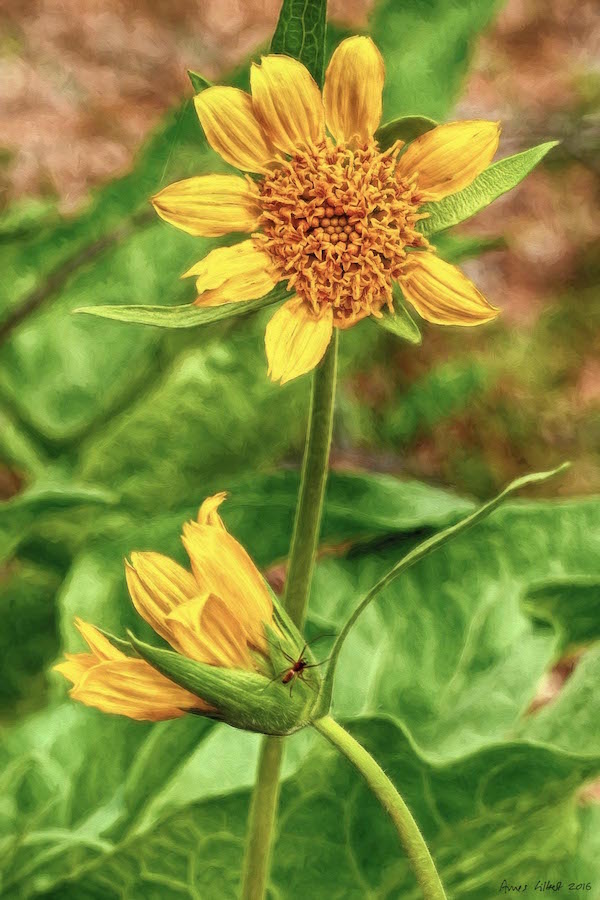 * * *
Readers, thanks, and Wednesday's gentle reminder: Water Cooler is self-supporting; NC fundraising does not cover it. Your tips ultimately determine my level of effort (which, with the 2016 election, is considerable). So please consider tipping regularly. Thank you!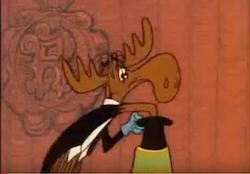 If you enjoy Water Cooler, please consider tipping and click the hat. Water Cooler would not exist without your support.