Google has made an art form of Kafka-esque user torture.
I will not bore you with the details of my problem. I already proved that I was in control of the domain name by going through a CNAME process. Even after that, they then asked further questions, like the exact date when I had set up the Google account in questions, and the last four number of the credit card I had used then. Mind you, my account is so old that it was when Google was giving free accounts. They would not let you submit the form without the credit card info.
I nevertheless managed to advance the "get this fixed" process. They then send a faux cheerful "Help is on the way" message, which as you will see below, tells you to reply and asks for yet more information, which I provided. It also had the case ID in the subject line.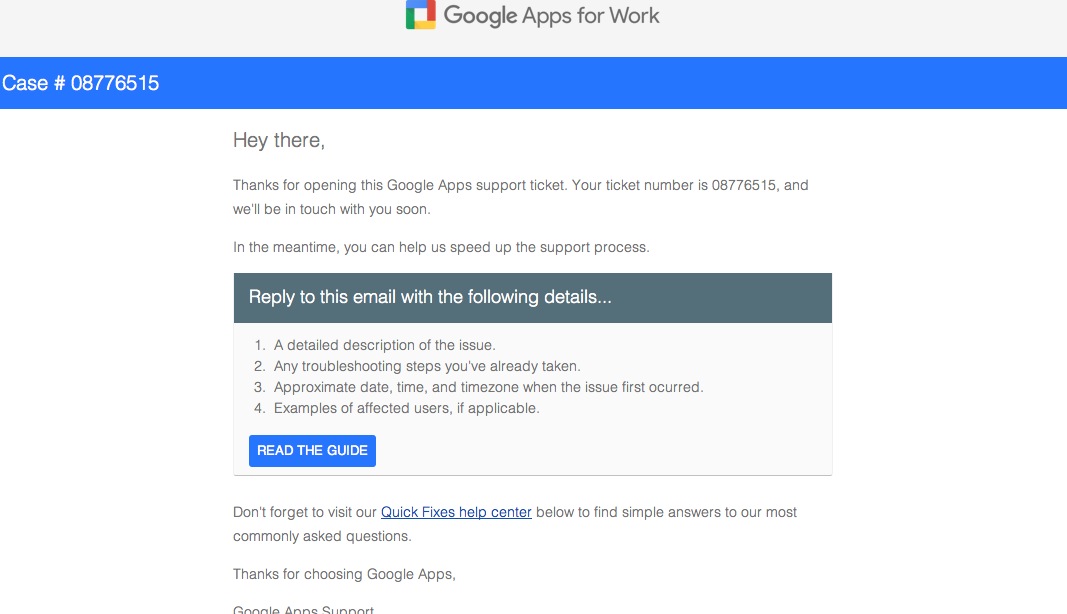 This was the reply:
This is a message from Google for Work Support.

Your email has been rejected.

The email address eSupport@google.com is used for communication on existing support cases only. Emails sent from Google for Work Support representatives contain a reference number in the subject line and in the body of the email. If you're writing to Google for Work Support regarding an existing support case, please reply to a previous email on the case and verify that the reference number is included in the subject line of the email or in the body of the email.

Emails sent to eSupport@google.com without reference numbers in the subject line or in the body of the email are automatically rejected. If you are interested in opening a new support case with Google for Work Support, please use one of the methods listed at http://support.google.com/enterprisehelp/bin/answer.py?hl=en&answer=142244.

Thank you.

Google for Work Support
Mind you, they told me to reply and the reference number was in the subject line and the body of the message and a graphic too.
My web host then suggested a route for me to talk to a person, by clicking on the last link in the message, by which you can get to this: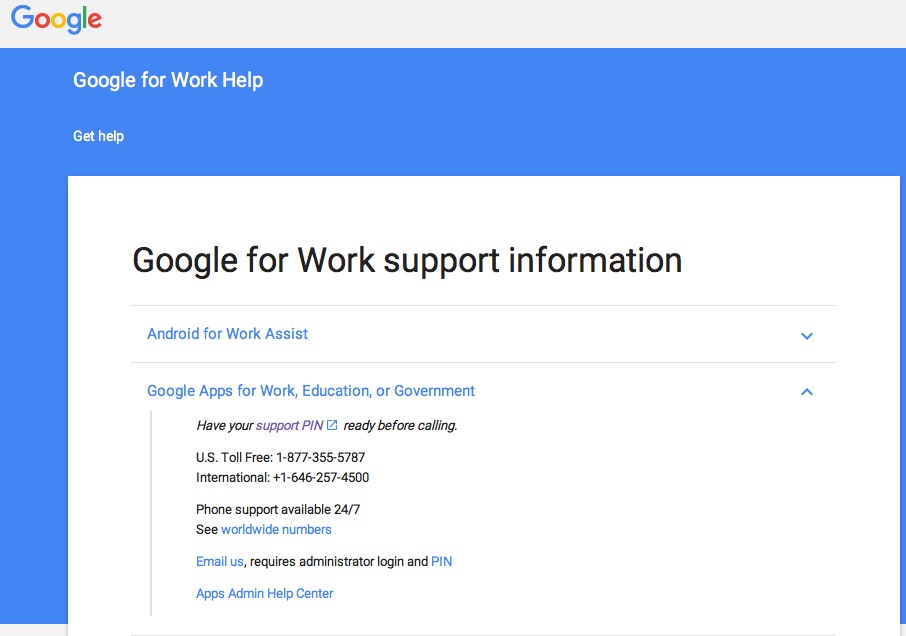 But when you try to get a PIN by clicking on the link, all you get more is Google run-around: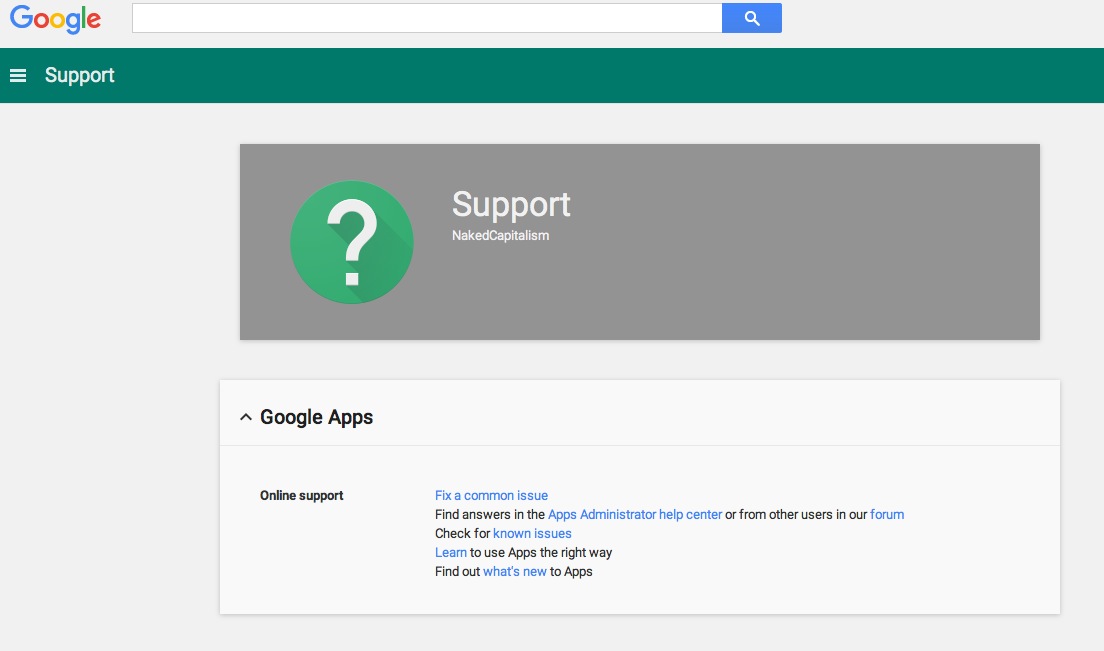 I have wasted lots of my and my web host's time. and all I have to show for it is a headache.