No wool, no Vikings Hakai Magazine (chris g)
Snowmobile 'driven into dog-sleds' in Alaska Iditarod race BBC
Ashley Graham: Body positivity advert starring plus-sized model 'banned by two major US TV networks' Independent (Chuck L). Jeez. Quite a few men prefer voluptuous women, but you'd never know that from the fashion pages or movies. Cindy Crawford was a size 12.
Fantastic psychedelic Greyhound ad from 1971 Boing Boing (resilc)
What Weather Is the Fault of Climate Change? New York Times
Don't Post About Me on Social Media, Children Say New York Times (resilc)
Google AlphaGo Computer Beats Go Grandmaster Sky
Capitalism not always route to democracy Bangkok Post (furzy)
China?
China Weighs Letting Banks Sell Bad Debt to Investors New York Times

Chinese Economic Data Paint a Gloomy Picture Wall Street Journal
Maduro Slams US: We Never Kill Children or Bomb Hospitals teleSUR (guurst). The article does point out that there are now dueling protests in Caracas.
Refugee Crisis
Europe's Illusory Migration Deal with Turkey Peterson Institute (resilc)
The decline of Germany's SPD is a stark warning to Labour's Blairites Guardian (Sid S)
Norway mass murderer Breivik sues over his human rights euronews
Syraqistan
United Nations Warns ISIS in Libya Is Growing Atlantic (resilc)

Horror of life under ISIL exposed in recaptured Syrian town of al-Shadadi euronews

What Is The US Doing In Libya Now? Libyan War the Truth (Wat)
Imperial Collapse Watch
Killing from the Conference Room New York Review of Books (resilc)

Imagine F-16s Deploying Swarms of Tiny Drones War Is Boring (resilc)

There Is Not Enough Scrutiny of America's Wars National Interest. Resilc: "Maybe ESPN can show the losing records."
Trade Traitors
Preview of the TPP? America Just Blocked a Massive Solar Project in India AntiMedia (Chuck L)
2016
Groups Tied to Koch Brothers Sought to Undermine VA Hospital System Charles Pierce, Esquire (resilc)
Remote Utah Enclave Becomes New Battleground Over Reach of U.S. Control New York Times (David L)
I'm Modeling My Marriage on the Underwoods' New York Magazine (resilc)
What New Delhi's free clinics can teach America about fixing its broken health care system Washington Post (furzy)
Recall Push in Michigan Puts Pressure on Governor New York Times
What We Know About the Crackdown on Cliven Bundy and the Oregon Occupiers Vice (resilc)
27 Companies That Paid No Taxes Barry Ritholtz
Silicon Valley Shaken as 19 Start-Ups See their Valuations Slashed Vanity Fair
Class Warfare
This is a heartfelt op-ed from a landlord doing his best. Still, it is troubling that in the section of the NYTimes' homepage called "Inside NYTimes.com" where this op-ed is featured as of 6:45 am, the excerpted sentence used to interest readers is: "I think I'm better at providing affordable housing than the government."

Okay. Interesting. Let's read this! And, when one does, here's literally what is in the paragraph with that sentence:

"I think I'm better at providing affordable housing than the government. I have a tenant in his 70s who pays me $189 a month, and the government pays the remaining $351."

So, he's better at providing affordable housing than the government because the government subsidizes his tenant's rent to make the apartment affordable.
Why Fascism is the Wave of the Future Edward Luttwak, London Review of Books (1994, Fabius Maximus website via Gabriel U)
Antidote du jour (Telegraph via Lawrence R):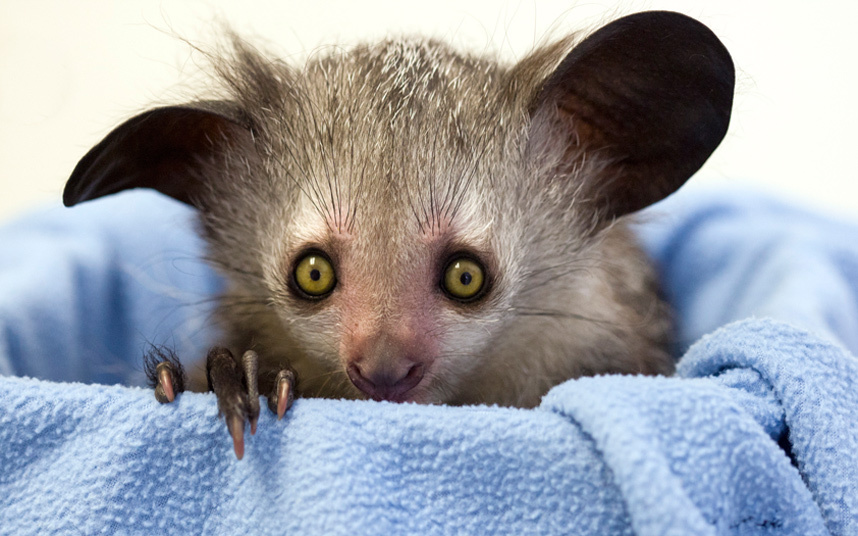 See yesterday's Links and Antidote du Jour here.