Some Like It Hot … Really Hot WSJ
"Beyond record hot, February was 'astronomical' and 'strange'" Phys.org (CL).
Did X Cause Y? A New Look at Attributing Weather Extremes to Climate Change Bob Henson, Weather Underground
Crunch Time for the Climate HuffPo (JB). The post, on returning dividends from carbon auctions directly to "everyone with a Social Security number," is more interesting than the title.
HSBC: 'Zombie companies' are killing the economy, so we should just let them collapse Business Insider
Every cycle is defined by a hubris trade FT
'Helicopter Money' Hurts Banks, ECB's Weidmann Tells Newspaper Bloomberg. You say that like it's a bad thing!
Central banks are already doing the unthinkable – you just don't know it Daily Telegraph
Bangladesh heist exposes Philippine dirty money secrets Bangkok Post
How cyber criminals targeted almost $1bn in Bangladesh Bank heist FT. With flow chart.
LA Port Traffic Surges 46.6 Percent, Bloomberg Says "This Means Economy is Healthy", Mish Says "Nonsense" MishTalk. An epiphenomen of last year's port strike.
Gawker could still win Hulk Hogan case despite $115 million verdict: legal experts Reuters
China?
Syraqistan
What Russia Accomplished in Syria NYT. Handy maps.

Istanbul shopping area hit by suicide bomber BBC. Je suis… Je suis…
The declining sensitivity of asset prices to events in Greece Bank Underground
Refugee Crisis
The EU-Turkey Migrants Deal WSJ

Migrant crisis: EU-Turkey deal comes into effect BBC

EU-Turkey deal: An "army" of EU staff to move to Greece (details) Keep Talking Greece
Cuba casts aside rancor to welcome Obama on historic visit Reuters. Hopefully the next time there's blowback from the overthrow of one of our pet dictators, we'll be able to settle the matter more rapidly.
Brazil Is Engulfed by Ruling Class Corruption — and a Dangerous Subversion of Democracy Glenn Greenwald, The Intercept
2016
How Chicago racked up a $662 million police misconduct bill (since 2004) AP. That's a lot of money!
Will Anyone Accept Responsibility for Flint? The Atlantic (Re Silc). Betteridge's Law applies. And the next link confirms.
Flint burglary where water files stored 'an inside job,' police chief says MLive (MR).
How Locking Up Judges Could End Debtors' Prisons HuffPo
Class Warfare
Yardfarmers follows 6 young Americans as they move back home to farm their parents' yards Treehugger. Happening in my town.
Traditional Economics Failed. Here's a New Blueprint. Evonomics (readerOfTeaLeaves). "Why true self-interest is mutual interest."
The Secrets of the Wave Pilots NYT (DL). Must read.
Antidote du jour (via):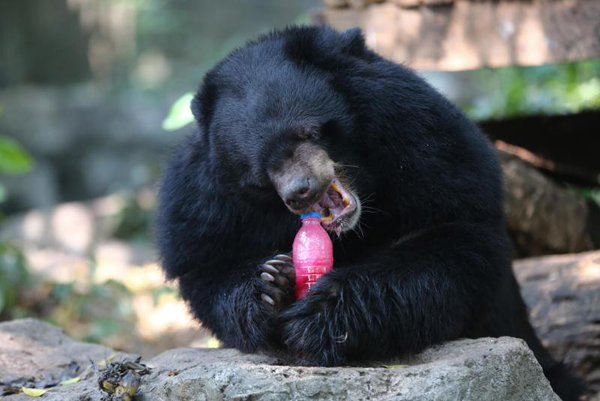 See yesterday's Links and Antidote du Jour here.