Nancy Reagan death: President Obama leads tributes BBC
Ray Tomlinson, email inventor and selector of @ symbol, dies aged 74 Guardian (furzy)
Jimmy Carter Says He No Longer Needs Cancer Drug Treatment ABC (furzy). At this rate, he's going to live to be 100.
Rescued bear, lion and tiger "brothers" refuse to be separated after 15 years together Independent (Chuck L). Old story but still a good one.
Bob Dylan's Secret Archive New York Times
Bacon Chocolate Oreos The Worst Things for Sale
California is about to get 100 inches of snow Slate
This has to be the most realistic robotic hand ever! Interesting Engineering (guurst)
Apple targeted by KeRanger ransom malware for first time Guardian
Redaction Art: How Secrets Are Made Visible Intercept
China?
China Economic Planner Says Slowdown Isn't Stunting Global Growth Wall Street Journal

China defends veracity of foreign exchange reserves data Financial Times

Carry trades at heart of China capital outflows -BIS Reuters
These 4 charts show just how dire the European economic situation is Business Insider
Faith in 'healing' central banks has faded: BIS CNBC. The use of "healing" and "wellness" have always set my teeth on edge, and it's even more offputting to see that sort of terminology used in the contexts of central banking. Although in this case, "Faith in 'healing'" can be mis-scanned as "faith healing" which seems apt.
Against Independent Central Banks: The Short Version Peter Dorman
Refugee Crisis
Turkey Struggles to Stop Migrant Smugglers at Sea Wall Street Journal

EU-Turkey summit: high-stakes and unpleasant choices Financial Times
Brexit?
Britain's biggest environmental charities using public cash to campaign to stay in EU Telegraph
Grexit?
Grexit back on the agenda again as Greek economy unravels Guardian
Syraqistan
Iranian billionaire Babak Zanjani sentenced to death for embezzlement Guardian

The West's desire to 'liberate' the Middle East remains as flawed as ever Independent

Battle for Iraq's Mosul: The mother of all build-ups Middle East Eye
2016
The painful twilight of Barack Obama's presidency Ed Luce, Financial Times
The Life and Death of the Political Bumper Sticker Atlantic
How Social Media Policing and Online Vigilantism May Increase Wrongful Convictions Truthout
How an army of DC Pharma lobbyists have locked in one of the biggest ripoff schemes in America Raw Story (furzy)
Cornel West: Most Black Politicians These Days Are Neoliberal Politicians Reader Supported News
Oil
Saudi minister: We'll maintain our oil market share CNBC

Will Russia End Up Controlling 73% of Global Oil Supply? OilPrice
401(k)s are a tax break, not a retirement system Economic Policy Institute
Fannie and Freddie Shareholders Suffer Stinging Legal Setbacks Wall Street Journal. The logic is mind-boggling.
Class Warfare
Will Inequality Turn Entire Cities Into Ghettos? Forbes

Up From Liberalism Jacobin. Editorial: "Only a forthright anticapitalism can end the reign of Third Way politics."
Antidote du jour (Kittie Wilson via Lawrence R):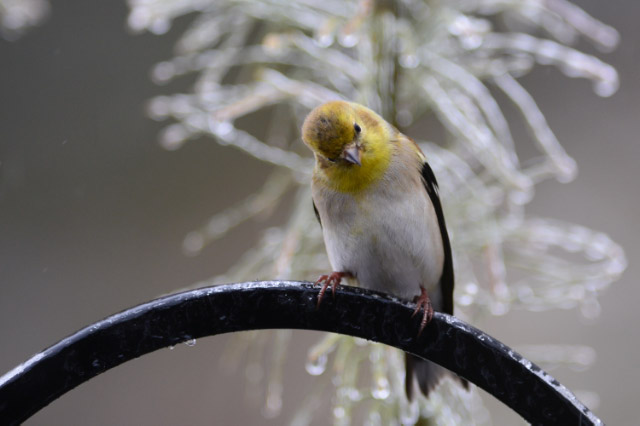 See yesterday's Links and Antidote du Jour here.