Yves here. I refused to see Zero Dark Thirty based on how obvious a propaganda film it was, so I welcome commentary from readers who did see it. Of course, there is an argument to be made that Western movie-making over the last 15 years has become obviously and deeply slanted, and therefor my refusal to see that Bigelow picture was sanctimonious. Even just watching trailers, the amount of celluloid devoted to depicting torture as necessary or at least routine has skyrocketed. And what sure looks like an effort to normalize heinous conduct is not limited to Bad Guys in the Middle East movies. It's become common in garden variety action movies' along with other staples like the celebration of high tech surveillance and (so we are shown) targeting.
By Louis Proyect, who has written for Sozialismus (Germany), Science and Society, New Politics, Journal of the History of Economic Thought, Organization and Environment, Cultural Logic, Dark Night Field Notes, Revolutionary History (Great Britain), New Interventions (Great Britain), Canadian Dimension, Revolution Magazine (New Zealand), Swans and Green Left Weekly (Australia). Originally published at Louis Proyect: The Unrepentant Marxist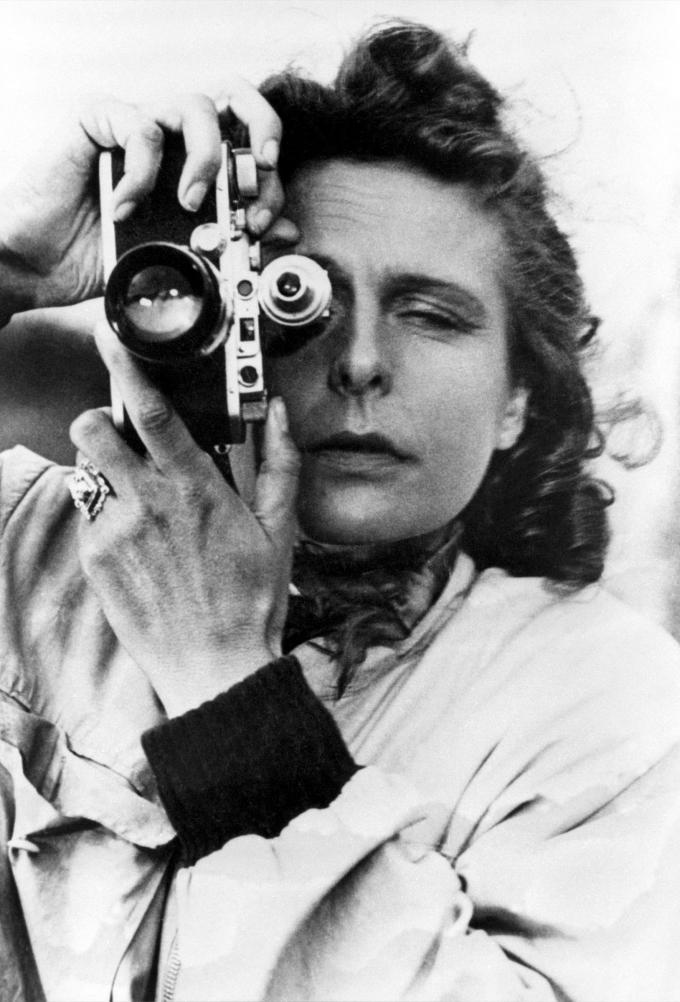 Leni Riefenstahl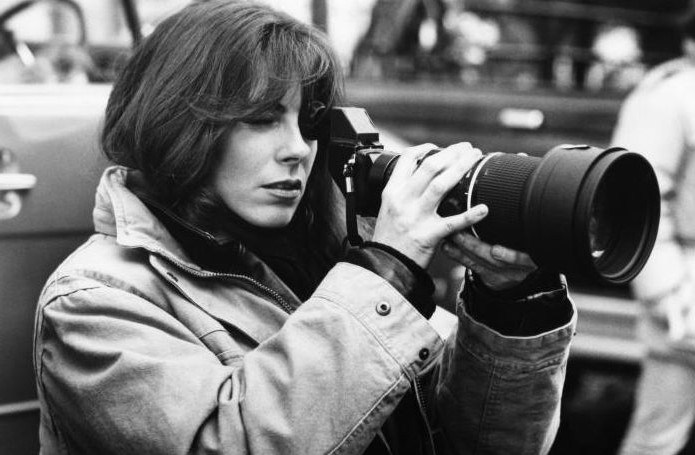 Kathryn Bigelow
As a member of New York Film Critics Online (NYFCO) for over a decade I was not surprised to see Kathryn Bigelow's "Zero Dark Thirty" named best movie of 2012 since the group had picked "Hurt Locker" as the best for 2009. Among the 36 members there were only two who had problems with this choice–Prairie Miller, a WBAI Arts Magazine host, and me.
Perhaps feeling a bit of peer pressure, I emailed my colleagues: "I actually had no problem voting for this movie in one category or another. Katherine Bigelow is our Leni Riefenstahl, after all." (I did not bother to explain that my vote might have been for cinematography or film score, but certainly not for screenplay, direction, or best picture.) After Prairie told me that she was surprised by my comment, I began to grapple with the question of reactionary filmmaking, all the more so after reading a passage in Glenn Greenwald's brilliant take-down of the film:
Ultimately, I really want to know whether the critics who defend this film on the grounds of "art" really believe the principles they are espousing. I raised the Leni Reifenstahl [sic] debate in my first piece not to compare Zero Dark Thirty to Triumph of the Will – or to compare Bigelow to the German director – but because this is the debate that has long been at the heart of the controversy over her career.
Do the defenders of this film believe Riefenstahl has also gotten a bad rap on the ground that she was making art, and political objections (ie, her films glorified Nazism) thus have no place in discussions of her films? I've actually always been ambivalent about that debate because, unlike Zero Dark Thirty, Riefenstahl's films only depicted real events and did not rely on fabrications.
But I always perceived myself in the minority on that question due to that ambivalence. It always seemed to me there was a consensus in the west that Riefenstahl was culpable and her defense of "I was just an artist" unacceptable.
Do defenders of Zero Dark Thirty view Riefenstahl critics as overly ideological heathens who demand that art adhere to their ideology? If the KKK next year produces a superbly executed film devoted to touting the virtues of white supremacy, would it be wrong to object if it wins the Best Picture Oscar on the ground that it promotes repellent ideas?
Before addressing comparisons between Bigelow and Riefenstahl, it would be useful to consider the KKK question. I am willing to bet that Greenwald had D.W. Griffith's "Birth of a Nation" in mind since that pretty much describes how it is viewed nowadays: an apologia for the night riders. In a Counterpunch article devoted to the Oliver Stone/Peter Kuznick "Untold History" series on Showtime, I mentioned that "Birth of a Nation" was shown in the White House in much the same way as the Obama-friendly films like "Lincoln" or "Zero Dark Thirty" might be shown today:
Wilson even screened D. W. Griffith's pioneering though notoriously racist film Birth of a Nation at the White House in 1915 for cabinet members and their families. In the film, a heroic Ku Klux Klan gallops in just in time to save white southerners, especially helpless women, from the clutches of brutish, lascivious freedmen and their corrupt white allies—a perverse view of history that was then being promulgated in less extreme terms by William Dunning and his students at Columbia University. Upon viewing the film, Wilson commented, "It is like writing history with Lightning and my only regret is that it is all so terribly true."
In grappling with the problem of reactionary but breakthrough filmmaking, I checked the Wikipedia entry on D.W. Griffith and to my surprise discovered that Charlie Chaplin described him as "The Teacher of Us All". Lev Kuleshov and Sergei Eisenstein, two of the greats of Soviet cinema, also revered him.  Orson Welles said "I have never really hated Hollywood except for its treatment of D. W. Griffith. No town, no industry, no profession, no art form owes so much to a single man."
But the biggest surprise of all was James Agee's take on the man who arguably made the most racist film in American history. Agee was the Nation Magazine's film critic in the 40s and 50s and a powerful voice for the downtrodden. His name is also honored by a group of leftwing film critics that was launched by Prairie Miller, the James Agee Film Society (I suggested Agee's name as the title of our group.) In a review for the September 4, 1948 edition of the Nation Magazine, Agee wrote:
HE ACHIEVED what no other known man has ever achieved. To watch his work is like being witness to the beginning of melody, or the first conscious use of the lever or the wheel; the emergence, coordination, and first eloquence of language; the birth of an art: and to realize that this is all the work of one man. We will never realize how good he really was until we have the chance to see his work as often as it deserves to be seen, to examine and enjoy it in detail as exact as his achievement. But even relying, as we mainly have to, on years-old memories, a good deal becomes clear. One crude but unquestionable indication of his greatness was his power to create permanent images. All through his work there are images which are as impossible to forget, once you have seen them, as some of the grandest and simplest passages in music or poetry…
"The Birth of a Nation" is equal with Brady's photographs, Lincoln's speeches, Whitman's war poems; for all its imperfections and absurdities it is equal, in fact, to the best work that has been done in this country. And among moving pictures it is alone, not necessarily as "the greatest"—whatever that means—but as the one great epic, tragic film. (Today, "The Birth of a Nation" is boycotted or shown piecemeal; too many more or less well-meaning people still accuse Griffith of having made it an anti-Negro movie. At best, this is nonsense, and at worst, it is vicious nonsense. Even if it were an anti-Negro movie, a work of such quality should be shown, and shown whole. But the accusation is unjust. Griffith went to almost preposterous lengths to be fair to the Negroes as he understood them, and he understood them as a good type of Southerner does.
There are two things that struck me when I read these shocking words. The first was James Agee's focus on the image. If film is primarily about moving pictures, it should not come as any big surprise that someone like Agee would be fixated on the visual aspects of the film.
But defending the film against NAACP protests is obviously a lot more questionable. What it suggests to me is that racism was so deeply embedded in American society that even a nominally progressive journal like The Nation would be insensitive to the film's racism. Of course, there is a precedent for this in the magazine's history as I pointed out to Ricky Kreitner, an intern there, who had written a very good article on Spielberg's latest movie and the historical background. It turns out that despite its abolitionist reputation, the magazine had little use for Thaddeus Stevens. Consulting the magazine's archives, Kreitner discovered an obituary on Stevens that described his demand for slave plantations to be confiscated and the land given to ex-slaves as a sign of a "mental defect".
I wrote Kreitner that this was not the half of it. In an article I wrote for Swans in 2008 on The Early Days of the Nation Magazine, I pointed out that the editor E.L. Godkin wrote an editorial in 1874 that was very much in the spirit of "Birth of a Nation":
As the 1870s began, Godkin openly broke with the Radicals, assailed carpetbaggers, and called for the restoration of white power in the South. In an 1874 editorial he advised The Nation's readers that he found the average intelligence of blacks "so low that they are slightly above the level of animals." He longed for the return of southern conservatives to power in 1877 eagerly, writing Harvard professor Charles Eliot Norton and fellow adversary of democratic rule that "I do not see . . . . the negro is ever to be worked into a system of government for which you and I would have much respect."
Given the self-righteousness of American liberalism, it might be expected that a film that glorified the KKK would pass muster at one of its citadels. However, the critical consensus on Leni Riefenstahl would tend more to the negative since the Nazis were an Official Enemy Number One unlike the Klan, a group that Harry Truman once considered joining (again we are grateful to Stone and Kuznick for pointing this out.)
Suffice it to say that Riefenstahl is usually celebrated in much the same way as Agee celebrated D.W. Griffith, for her mastery of the image rather than for her odious politics. But then again, there was a time and place when those politics seemed not particularly offensive. This is a review of her documentary on the 1936 Olympics from the March 30, 1940 New York Times. Apparently the paper had not yet figured out that the film that opened just 5 blocks from my apartment in the Yorkville neighborhood in Manhattan (a bastion of German-American support for the Nazis at the time) was inimical to all the values we hold dear.
At 86th St. Garden Theatre
After a run of three weeks the first part of "Olympia, Festival of the Nations," the German celluloid record, directed by Leni Riefenstahl, of the 1936 Olympic Games in Berlin, has made way for the latter half at the Eighty-sixth Street Garden Theatre. While it gets off to a rather slow start, Part II speeds up when the exciting military riding competition hits the screen and continues at a lively pace through the field hockey, polo, soccer and cycling events and the Marathon race to the thrilling finale of the decathelon, where Glen Morris, the American, won the title of the greatest all-around athlete in the world. The photography is always effective and sometimes brilliant. There is an adequate account of the doings spoken in English. H. T. S.
The Wikipedia article on "Olympia, Festival of the Nations" takes note of the technical breakthroughs that wowed the N.Y. Times: "She was one of the first filmmakers to use tracking shots in a documentary, placing a camera on rails to follow the athletes' movement, and she is noted for the slow motion shots included in the film. Riefenstahl's work on Olympia has been cited as a major influence in modern sports photography."
But it added that its pro-Hitler agenda was crystal-clear. This mattered not a whit to Avery Brundage who called the film the greatest ever made about the Olympics or to Walt Disney who gave her the red carpet treatment when she visited Hollywood on a tour. (Then again, few would ever associate Brundage or Disney with liberal causes.)
While I have no doubt that her work was marked by major innovations, I tend to agree with Robert Sklar's assessment in an April 1994 Cineaste article titled—appropriately enough—"The Devil's Director":
It seems incredible the length to which some of Riefenstahl's defenders–particularly among film scholars in the United States–have gone to endorse her self-proclaimed status as a great artist, regrettably ignorant of politics in her tireless quest for esthetic perfection. The answer perhaps lies in a laudable desire to protect creative persons from political persecution, however unsavory their work. A case might be made for Riefenstahl in spite of herself, rather than the case that has been made, which buys into her every self-aggrandizing claim.
Riefenstahl's defenders reach a point of absurdity when they compare her with Sergei Eiseinstein. It's somewhat disingenuous to link the two names as great film artists who were also propagandists for murderous regimes, when Riefenstahl denies that her works are propaganda at all. Eisenstein and other Soviet filmmakers require reassessment over the same issues of political responsibility to which Riefenstahl should be held. But that similarity does not qualify her films to be mentioned in the same sentence with The Battleship Potemkin among the masterpieces of film history.
Words like 'best,' 'great,' and 'art' ought to be resisted when discussing Leni Riefenstahl, just to avoid the cant and obfuscation which have become synonymous with her name. Give her the credit (and blame) that she deserves: she was a pioneer of what might be called mass cinematography, a producer and planner of film spectacles that required dozens of cameras, feats of coordination and logistics, and complex organization of footage for editing. Her films are mixtures of the remarkable–such as the diving scenes in Olympia, which involved splicing reverse action footage into the sequence to heighten the uncanny effect–and the commonplace.
Will Kathryn Bigelow ever be held in such esteem as D.W. Griffith or Leni Riefenstahl, leaving aside political considerations? Does "Zero Dark Thirty" deserve to be described as a breakthrough at least in narrative, technical, or visual terms? In other words, the sort of criteria that matter at places like the NYU or UCLA film schools?
I have my doubts.
While I may the only person who has made the connection, I find "Zero Dark Thirty" to be highly derivative of another terrorist-manhunt-of-the-century-movie. To paraphrase Christopher Marlowe, that was in another century and besides the terrorist is dead. I am speaking here of Carlos the Jackal who was the Osama bin Laden of his day.
One of the minor characters in "Zero Dark Thirty" is a spook named Larry whose technical expertise and detective work helps the CIA track the cell phone signals that lead to Osama bin Laden's compound in Abbottabad. Venezuelan actor Edgar Ramirez, who just happened to play Carlos the Jackal (a Venezuelan by birth) in the 2010 television series "Carlos" that was released in a theatrical version a year later, is cast as Larry. When I recognized Edgar Ramirez, a light bulb went on over my head. Of course, this is the same kind of "get the terrorist fiend" movie but from a different POV. Carlos appears in every scene in the 2010 television movie while bin Laden appears in none in Bigelow's (assuming that his corpse does not count.)
Carlos the Jackal is a man on a mission. As directed by Olivier Assayas, who counts Guy DeBord as his major intellectual influence, "Carlos" is a film that makes absolutely no effort to probe the psychological depths of an urban guerrilla. He is motivated strictly by his ideology and a willingness to use force in the interests of pursuing his political goals. Both in life and as a character in a movie, he is a compelling figure even if he remains unknowable.
Essentially Boal and Bigelow have replaced the terrorist bogeyman with his pursuers who now occupy center-stage but remain as unknowable as Carlos in the final analysis. The first half hour of the film is devoted to CIA agent Dan (Jason Clarke) physically and verbally abusing his captives, while Maya, the lead character played by Jessica Chastain, looks on impassively. That, my friends, is exactly what you see in "Carlos" for most of its 330 minutes except that the abuse is meant to alienate a movie audience that has been hard-wired to loathe and fear "terrorists". When the same kind of abuse is applied to our enemies who are tied up and gagged like Carlos's captives, then it becomes high-class entertainment–the equivalent of an Eli Roth movie geared to the liberal carriage trade, the kind of people who take a rave review in the New Yorker magazine at face value. If there is one thing Hollywood has learned over the years, it is that torturing people sells popcorn even if it is frequently useless in garnering critical intelligence.