By Lambert Strether of Corrente.
"The ideas of the ruling class are in every epoch the ruling ideas" –Karl Marx, The German Ideology
Despite the fancy title and the epigraph, this post is going to be more like where a pundit writes a column about taking to the cabdriver on the way into town from the airport; except one cabdriver is an anecdote, and four or five cab drivers starts to look like a pattern. In this case, the cab-drivers would be credentialed, what the Archdruid would call the salaried class, or Thomas Frank the professional class (Boston being their "spiritual homeland"). Marx would, I think, call them the petite bourgeoisie. (I call them the 20%, although I imagine only 20% of the 20% are really making it.) These are my people; I feel that I know them, which is why my analysis of them is going to be as tenuous as it is. (That's why I'm assuming, for the purposes of this post, that credentials are a good thing; I was brought up to regard credentials as the passport to serve others in the world of disinterested scholarship.)
So let's begin with the ruling class — obviously, finance — and its ideas, and work our way through to the lived experience. Joris Luyendijk, who wrote the Guardian's banking blog for several years, has a useful post at Faber & Faber based on many interviews with people who work in banking, including bankers. It starts out:
How can bankers live with themselves? by Joris Luyendijk
(If "How can you live with yourself?" is the same question as "What is the good life?", it's vexed philosophers for millenia.) Luyendijk takes the #PanamaPapers as his starting point but soon branches out:
[T]he self-justifications of banking staff involved in helping clients avoid taxes were strikingly similar to those offered in other areas in banking.

Perhaps the best term to describe the tone by which people spoke of their work and its ethical dimensions is 'matter-of-fact'. For example, when they explained how to sell a deliberately intransparent financial product to 'some guy' at a small bank in Sweden or an airline company in Finland, knowing that 'this guy' has no idea what he is buying. …

As I said, bankers are not monsters so you can ask them, human being to human being: how can you live with yourself doing things like this?…

When pressed for details, financial workers used two interconnected terms to explain themselves: 'a-morality' and 'shareholder value'. Please understand, everybody said: 'a-moral' is not the same as 'immoral'. Immoral means knowingly breaking the law. The sign says you can go 100 kilometres, still you decide to drive 150. That's immoral. A-moral, by contrast, means that your ethical and moral framework is defined by what the law allows.

In finance you do not ask if a proposal is morally right or wrong. You look at the degree of 'reputation risk'. Financial lawyers and regulators who go along with whatever you propose are 'business-friendly' and using loopholes in the tax code to help big corporations and rich families evade taxes is 'tax optimization' with 'tax-efficient structures'.

Once I tuned my ear in to it, I began to hear such 'sanitized' terms everywhere and this is because the vocabulary available to people in finance to think about their own actions has been deliberately stripped of terms that can provoke an ethical discussion. Hence the biggest compliment in finance is to be called 'professional'. It means you do not let emotions get in the way of work, let alone moral beliefs – those are for home….

If a-morality is the reigning mentality in today's financial sector, then 'shareholder value' provides the ideological underpinning. Almost every interviewee brought this up.
So in summary we have these ruling ideas:
The ideological justification: Shareholder value
The ideological criterion: Amorality, where litmus tests for any act are illegality and reputational risk
Corrupt language: Which prevents questions of ethics from subverting the structure
(Note that the professional classes of our day, unlike the 1% and 0.01%, lack the power — and the money — to procure changes to the law or repair a damaged reputation by hiring public relations specialists. That is, perhaps, why they are petite: They must take both the law and the nature of reputation as givens.)
Comparing my summary of Luyendijk's framework to NC's "Neoliberalism Expressed as Simple Rules," we see list item #1 is equivalent to Rule #1 of Neoliberalism: "Because markets." And we can see that list item #2 is equivalent to Rule #2 — "Go die! — although worked out with differing degrees of intensity according to context.
Now let's go on to five examples where the question "How do you live with yourself?" might be posed, and in which the points of Luyendijk's framework are variously salient. (I'm really writing this post because I encountered all these links in the last couple of days, so I felt like something's out there in the zeitgeist.)
The first example is Theranos, although not for the bezzle-ish, scammy reasons one might expect in Silicon Valley. From the New York Times:
Examiners from Medicare inspected Theranos's laboratory in Newark, Calif., last fall and found numerous deficiencies, one of which they said posed "immediate jeopardy to patient health and safety."

That particular deficiency related to Theranos's test for the clotting ability of blood, a measurement used to help determine the correct dose of the blood-thinning drug warfarin. Too much warfarin can cause internal bleeding while too little can leave a patient vulnerable to a stroke. The inspection report, which was recently made public by Medicare, said that all 81 results provided to patients from that test from April to September of last year were inaccurate.

Theranos said in response to regulators that it had voided the results of those tests. Ms. Buchanan said the company, after talking to the patients and doctors involved, did not believe any patients had been harmed.

The regulators also said that the director of the laboratory was not qualified and some other personnel were inadequately trained. At the time of the inspection,
("[D]id not any patients had been harmed" is not quite as definitive a denial as one might hope for.) But how did that dermatologist live with themselves? Theranos was valued at what, $9 billion, and the guy in charge of the bloodwork is a dermatologist? And how about the other credentialled professionals working with the guy, at Theramos and in their dermatology practice? How do they live with themselves? Didn't they notice? Were they all Theranos shareholders? Or did they just have hostages to fortune in the form of families?
The second example is Baxter International. Health Care Renewal has been covering the Heparin debacle for several years[1]:
The More Things Stay the Same – More Apparently Adulterated Heparin, This Time from Chinese Ruminants

Baxter International imported the "active pharmaceutical ingredient" (API) of heparin, that is, in plainer language, the drug itself, from China. That API was then sold, with some minor processing, as a Baxter International product with a Baxter International label. The drug came from a sketchy supply chain that Baxter did not directly supervise, apparently originating in small "workshops" operating under primitive and unsanitary conditions without any meaningful inspection or supervision by the company, the Chinese government, or the FDA. The heparin proved to have been adulterated with over-sulfated chondroitin sulfate (OSCS), and many patients who received got seriously ill or died. While there have been investigations of how the adulteration adversely affected patients, to date, there have been no publicly reported investigations of how the OSCS got into the heparin, and who should have been responsible for overseeing the purity and safety of the product. Despite the facts that clearly patients died from receiving this adulterated drug, .
OK, it's a complex global supply chain (and why does that have to be? Maybe if it's too complex to regulate, it's too complex to exist?) Nevertheless, there were credentialed professionals at every step, even if we leave out the Chinese manufacturers: Buyers, quality assurance specialists, distributors, pharmacists, doctors, and of course people at the FDA who let this all go. How do they live with themselves? Was the share price of Baxter International really that important?
The third example if the University of California at Davis. From the Sacramento Bee:
UC Davis spent thousands to scrub pepper-spray references from Internet

UC Davis contracted with consultants for at least $175,000 to scrub the Internet of negative online postings following the November 2011 pepper-spraying of students and to improve the reputations of both the university and Chancellor Linda P.B. Katehi, newly released documents show.
"Scrub the Internet?" How does the consultant that sold that job live with themselves?[2]
Figures released by UC Davis show the strategic communications budget increased from $2.93 million in 2009 to $5.47 million in 2015.

, [UC Davis spokeswoman Dana Topousis] said.
Katehi, as we see, is in the class where she can seek to repair reputational damage, and not simply accept it. But how on earth — and I'm asking this as a university brat — was the chair of the communications department suborned to pay for a university PR exercise personally benefiting the president out of their department budget? How can they live with themselves? (I grant no lives are at stake, but that's only because the pepper spray incident didn't turn into a disaster from a debacle.)
The fourth example is Gordon Ingram Associates (GIA), of London, and I'm including this one for anybody who's had to deal with a local land use board. From Our City:
[T]all buildings can have a devastating impact on the daylight received by neighbouring homes. Regardless of this, they are often still approved by planning authorities.

Why do councils grant planning permission to these buildings that so clearly damage the homes of local residents, even when planning policies say that amenities like daylight must be protected?…

The reality is that planning authorities are often not told about, or are misled about the real impact these new buildings will have. Instead, specialist consultants, employed by developers, manipulate the figures and facts to make new buildings seem far less harmful than they really are.

This gives the impression to councillors that the harm to residents is either much less than or at the very least a debatable point, easing the passage of a controversial planning application.

Experts, by spending many years concentrating on a particular subject occupy a privileged role, which inevitably carries some weight in the planning process. However, if that process is to work properly experts must behave responsibly and present the facts in a clear and unbiased assessment.

Let me introduce to you Gordon Ingram Associates. GIA is a firm of specialist daylight consultants based in Waterloo. They have little regard for formal education, preferring to give staff their own training. The flaws in this approach will become obvious later in this article. As a result they employ an eclectic group of people as surveyors, a former male model included….

In each case I have seen, GIA told the local planning authority that buildings showed high levels of compliance with national daylighting guidance and that in their expert and considered opinion, any damage to daylight on neighbouring properties was negligible. They lied, and I'm going to show you how.
How do GIA live with themselves?
For each of these four examples, we've seen Milgram Experiment-like outcomes, where seemingly normal members of the professional, credentialed class end up helping to jeopardize patient health with blood tests, killing people with adultered drugs, surrenduring academic independence by caving to administrators, and ruining the built environment with doctored reports, and in each case the question to ask is very obvious: "How do they live with themselves?" But we haven't had an example that put all the pieces of Luyendijk's framework together.
With our fifth example, Boots, we have all the pieces. (Boots is also a horrible private equity story, with KKR the villain, but in this post I'm focusing on professionals in the workplace.) In addition, we have a professional who can't live with it. From the Guardian, the story of "Tony," a (credentialed) pharmacist:
How Boots went rogue

How many of these patients guessed that their own chemist was sick? Over the past few years, depression has dug its claws into Tony. He is tired all the time. His weight, blood sugar and blood pressure have shot up.

The illness kicked in shortly after he began his latest job, in 2011.
This is Tony's lived experience of the quest for "shareholder value" under neoliberalism, and I'd love to have numbers on how widely it's shared. And, readers, your experiences.
The past few years have been spent on and off anti-depressants. When we met late last year, he had just started another course of pills and was back in the usual side‑effects cycle: sweating, waking too early, exhaustion, sexual dysfunction.
"[B]usiness targets" are, of course, for "shareholder value". And here we have the corrupt language:
That fear comes wrapped in the corporate language of empowerment. Targets are "non-negotiable", and staff who beat them get graded as "legendary". A chemist advising a customer – "You know, like I've done my entire career," as one Boots lifer puts it – is now having a "Great Conversation". If the satisfied customer then compliments the chemist that is now a "Feel Good Moment" (although in performance plans they are unfortunately referred to as FGMs – so a chemist must notch up, say, five FGMs a week).
And here we have the amorality:
But that was the least of Tony's worries. It was the medicine-use reviews (MURs) that really bothered him. Patients came to his consulting room and discussed their diet and health problems, while he took them through a chunky list of questions and advised them on what their medicines were meant to do and how best to take them. Free for the customer, a way of keeping a patient out of a GP's waiting room, and for each one the NHS pays the company £28. To prevent the system from being abused, every pharmacy in the country is limited to 400 MURs a year. Except Tony's managers took that number as a target for his store to hit. So keen was Tony's store to make that profit, he claims it did reviews on anyone, no matter how unsuitable. Tony himself was told to have one – and to give one to a patient with severe dementia. His manager came in for one – no sooner had it begun than she walked out, but it still went towards the total. All so the shop could earn that extra £11,200 from a scheme intended to help the sick.
And, as we can see, Tony can't live with it (and good for him).
This capital-driven process of leaching out all meaning from professional work is akin to crapificaiton, but I'm not sure it's exactly the same thing. I've always remembered this post from Clive:
Let me continue with the self-disclosure, but it's perhaps more of a confessional or appeal for absolution. I've spent almost 30 years working in the FIRE (Finance, Insurance, Real Estate) sector, my entire adult life. When I first started, it was viewed as a most suitable career choice for middle class not particularly aspirational sorts who wanted security, respectability and a recognisable position in the community. It was never supposed to be a passport to significant wealth or even much more than very modest wealth. It was certainly never supposed to be anything which oppressed or harmed anyone.

By the early 1990's the rot, which had started to set in during the mid-1980's, had begun to accelerate. Most regular readers of Naked Capitalism know how the movie ended. If only it was just a work of fiction. For those of you who have suffered financially, emotionally, physically (or all three) through an unlawful foreclosure, fee gouging, predatory lending, junk insurance or scam financial products you will know what the consequences of an industry which threw away its moral compass and any sense of a social contract are.

For those of us on the inside, we don't deserve any sympathy. But I'd like to offer a glimmer of insight into the conflict that those of us with any sort of conscience wrestle with because it is a conflict which is going to shape our societies over the next generation.

Increasingly, if you want to get and hang on to a middle class job, .
Of course, hanging onto a "middle class job" is, so far as we know, what all the professional players in the examples above have been doing. All of their (credentialed, professional) jobs have involved "dishonesty or exploitation of others." And all of them, so far as we know, have been able to live with themselves. With the exception of Tony.[3]
There is an alternative, as the life of Bob Ebeling shows:
Last week, Bob Ebeling died. He was an engineer at a contracting firm, and he understood just how badly the O-rings handled cold weather. He tried desperately to convince NASA that the launch was going to end in disaster. Unlike many people inside organizations, he was willing to challenge his superiors, to tell them what they didn't want to hear. Yet, he didn't have organizational power to stop the disaster. And at the end of the day, NASA and his superiors decided that the political risk of not launching was much greater than the engineering risk.
Now, how to give Bob Ebeling the requisite organizational power is another question, outside the scope of this post. However, it seems to me that what Clive labels "dishonesty and exploitation" is what I would label corruption, and that's what Ebeling was fighting against.
Recall again that corruption, as Zephyr Teachout explains, is not a quid pro quo, but the use of public office for private ends. I think the point of credentials is to create the expectation that the credentialed is in some sense acting in a quasi-official capacity, even if not an agent of the state. Tony, a good pharmacist, was and is trying to maintain a public good, on behalf of the public: Not merely the right pill for the patient, but the public good of trust between professional and citizen, which Boots is trying to destroy, on behalf of the ruling idea of "shareholder value." Ka-ching.
NOTES
[1] Here's a link on the first Baxter International Heparin scandal. Heparin is, apparently, made from the intestines of pigs. But the Chinese ran out of pigs, and so they used cows instead, hopefully not mad ones, but how does one know? Anyhow, hundreds died and the adulterated Heparin might still be on the shelves. Reminds me of how the banks satisfied the demand for paper with NINJA mortgages….
[2] So how's that workin' out for ya?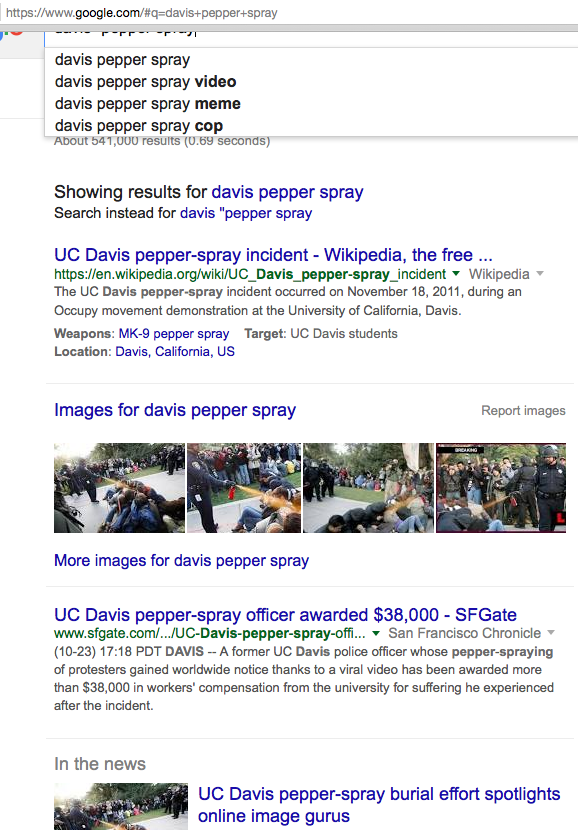 [3] I don't want to come off as priggish. I don't have dependents, and so my choices are simpler. If I had to support a family, especially in today's new normal, I might put my head down and save ethics for the home. "Person must not do what person cannot do." — Marge Piercy, Woman on the Edge of Time.