Dear patient readers, as you can see, I am VERY much behind as of 7:00 AM. Please come back at 8:00 for a bigger ration of Links.
Great monarch butterfly migration mystery solved BBC (David L)
More moose on the loose in a warmer Alaska BBC (David L)
Raunchy KFC ad campaign removed in an hour Sydney Morning Herald (EM)
Man accidentally 'deletes his entire company' with one line of bad code Independent (Chuck L). Richard Smith warns that this "feels hoaxy".
Florida high schooler develops electrical generator that costs just $12 McClatchy (resilc)
Facebook, Google and Amazon to be forced to open up tax books by EU Independent
The dark side of Guardian comments Guardian
Is Netflix's plot for world domination just a House of Cards? Sydney Morning Herald (EM)
Neoliberalism – the ideology at the root of all our problems George Monbiot, Guardian (Philip D)
Mossack Fonseca
China?
Economists React: China Q1 Growth Slows, But March Data Offer Hope WSJ China Real Time Report

World Bank to take lead on projects with China's AIIB -Kim Reuters
Japan warned not to devalue the yen Financial Times
Turkey insult case can go ahead – Merkel BBC
Brexit?
White House lays out case against Brexit Financial Times. Since when does Obama have a say on UK politics? I suspect this will have little impact, and to the extent it does, it will be a backfire.

Can we really not predict who will vote for Brexit, and where? British Politics and Policy at LSE

Brexit could lead to loss of 100,000 financial services jobs, report warns Guardian
Ukraine/Russia
Kerry: Shooting down Russia jets 'would have been justified' BBC
Brazil court upholds impeachment vote BBC
Syraqistan
New report: Palestinian children in Israeli military detention experience violence, coerced confessions Middle East Monitor (guurst)

What does "nuclear terrorism" really mean? Bulletin of the Atomic Scientists

How terrorists groups like ISIS make money Business Insider
Big Brother is Watching You Watch
Obama: The Word 'Classified' Means Whatever We Need It To Mean Slashdot

Microsoft sues U.S. Justice Dept., asks court to declare secrecy orders unconstitutional GeekWire (Chuck L)
2016. Apologies for the lack of links on the debate, but there seemed to be a high noise to signal ratio, in that many went on about the tone and were thin on the contents. So please see our open thread with reader takes, which I believe will prove more informative.
The Political Center Is Shifting to the Left Bloomberg (Sid S)
America's Changing Racial Makeup Won't Magically Save the Democratic Party Nation (resilc)
Here's Why Capitol Cops Arrested a Bunch of Senior Citizens Today Mother Jones
Gunz
Sandy Hook Lawsuit Moves Forward Atlantic (furzy)
Not even low interest rates are enticing consumers to borrow Christian Science Monitor (furzy). Why should they? The idea that consumers should borrow to buy things, except very long-lived assets with generally high resale value like houses (and cars are not in that category) is a bad practice that has become mainstream due to marketing, unstable job tenures, and weak wage growth.
Time Magazine's New Cover Story Is Every Bad Conservative Argument About the National Debt Wrapped Into One Slate
Taming TBTF
Why Banks Should Take Living Wills Seriously Bloomberg Views

'Living Will' Rejections Fuel Critics of Wall Street's Biggest Banks Wall Street Journal

Regulators probe alleged 'wills' leak Financial Times
Oil
OPEC Report Suggests Massive Oil Price Rebound OilPrice

US banks spell out toll of low oil prices Financial Times
Why companies like Google and Walmart are buying so much wind power Washington Post
Class Warfare
The Market Fairy will not solve the problems of Uber and Lyft Ian Welsh

How Plutocrats Cripple the IRS American Prospect (resilc)

Why Obama is forgiving the student loans of nearly 400,000 people MarketWatch
Antidote du jour (by Kittie Wilson via Lawrence R):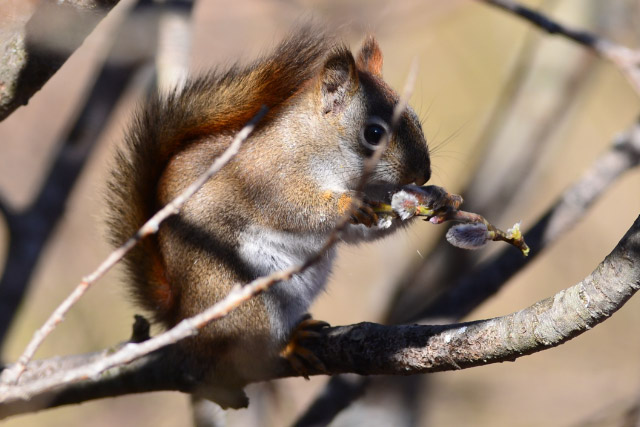 And a bonus video. Yes this is a commercial, but really good commercials should be applauded.
See yesterday's Links and Antidote du Jour here.