A little birdie told me some of you have written to CalPERS and other California officials about the pending private equity reform bill, AB 2833. If you have written or called, thanks for your efforts! If you haven't found the time yet, I hope you can weigh in soon (see here for details and suggested contacts). A grass roots push really can have an impact on the state level, particularly on issues that are usually kept among insiders.
Pseudoscience in the Witness Box Slate (guurst). A must read.
Despite their small brains – ravens are just as clever as chimps AlphaGalileo. Resilc: "Can they run for president?"
German shepherd helps rescue children from burning home Associated Press
Robots, lasers, poison: the high-tech bid to cull wild cats in the outback Guardian (vlade). :-( These do not sound like humane methods.
Brain's 'atlas' of words revealed BBC (David L)
NASA maps Zika's potential spread in the U.S. CNN (David L)
Clampdown on trade secret theft seen passing U.S. Congress Reuters (EM)
Pentagon aims to curb tobacco use by military: memo Reuters (EM)
1 Minute of All-Out Exercise May Have Benefits of 45 Minutes of Moderate Exertion New York Times.
FYI @chevrolet has informed me they no longer support last year's software, even if there are flaws affecting safety/usability. @mtbarra @JZdziarski (guurst)
A Robot Monk Captivates China, Mixing Spirituality With Artificial Intelligence New York Times (David L). The warm-up to robot gods.
Mossack Fonseca
Former Tax Lobbyists Are Writing the Rules on Tax Dodging Intercept (furzy, resilc)
China?
China's "Lehman Moment?" Wolf Richter

Effects of China's failure to reform Financial Times
EU Moves Closer to Greece Bailout Deal Wall Street Journal. Not enough substance to buy the happy talk.
Refugee Crisis
Flooded With Migrants, Germany Struggles to Integrate Them New York Times (furzy)

Refugee Crisis: Austria Cracks Down on Asylum Seekers as Far-Right Surges Newsweek
Brexit?
The European Union always was a CIA project, as Brexiteers discover Ambrose Evans-Pritchard, Telegraph. Today's must read.

Commission fails to regulate new GMOs after intense US lobbying failed evolution
Syraqistan
Syria polls defy the 'regime change' mantra Asia Times
The battle for truth over Saudi Arabia's ties to 9/11 Los Angeles Times. Resilc: "More brains in his pinkie than Clintoon LLC has her her whole body and her staff."
Tracing Heroin's Destructive Path from Afghan Poppy Fields to British Needles Vice
Big Brother is Watching You Watch
After the Snowden NSA leaks, fewer people are searching for info on terror groups online Reuters (furzy)

Researchers struggle with the ethical dilemma of using hacked data Daily Dot. Dan K: "Contrast this with another dailydot.com article item:
FBI says it won't submit tool used to hack San Bernardino iPhone for disclosure review

Should there be law that requires disclosure (to producers, to public) of explicitly known vulnerabilities of software that places personal information (like payment info) at risk of exposure? This question in context of existing RIAA anti-sharing/copying programs based largely on contracts, but leveraging aspects of legal definitions of electronic ownership. Whom is the law protecting, whom is it exposing?

Texting and Driving? Watch Out for the Textalyzer New York Times (David L). While in theory this is a good idea, I don't like the fact that this would allow cops to pull anyone over, on the claim they weren't driving well enough, and take and root through their phone.

Former Tor Developer Created Malware To Hack Tor Users For The FBI Slashdot (Dan K)
Imperial Collapse Watch
US to deploy robot combat strategists Financial Times (David L)

Pentagon Gong Show Chuck Spinney, Counterpunch
Trade Traitors
Barack Obama Readies For Final TPP Push, Which Could Benefit Presidential Library Donors David Sirota, International Business Times

U.S. Trade Bank Faces New Hurdle in Congress Wall Street Journal
2016
Donald Trump unveils 'America first' foreign policy plan Guardian. Resilc: "If the hawks don't like it, then I'm all in."

Trump's New Slogan Has Old Baggage From Nazi Era Bloomberg

Ten inconsistencies in Trump's big foreign policy address Guardian

Donald Trump's Foreign Policy: Incoherent & Shallow National Review (furzy). Even though I am sure this was a speech long on bromides and thin on real policy, the attacks seem disproportionate. TPTB want Anyone But Trump.

Paul Manafort isn't a GOP retread. He's made a career of reinventing tyrants and despots. Slate

Jimmy Kimmel Writes a Children's Book for Trump

Donald Trump had a bigger night than anyone expected — and he's in his strongest position in weeks Business Insider

8 Stories Ted Cruz Should Probably Have Read Before Picking Carly Fiorina Mother Jones

What Fiorina Has In Common With Palin And Ferraro (Other Than Gender) FiveThirtyEight

Cruz's Risky Bet on Fiorina Bloomberg (furzy)

Carly Fiorina Has Agreed to Help Ted Cruz Lose the Republican Nomination Vice. Resilc: "Hard to make Clintoon look good on the campaign trail, but Carly does."

Why Hillary Clinton Should Fear Donald Trump New Republic. Resilc: "Because she is a corrupt shell of nothingness baked with bad experience?" BTW I hear the Clinton camp is worried.

Why Bernie Will, Should and Must Stay in the Race Alternet. Subhead: "The Democratic race is closer than the mainstream media would like to admit."

Democrats: Party Of The Rich American Conservative (resilc)

Top Advisor Says Sanders Missed Opportunity on Foreign Policy Foreign Policy (resilc)

Rhode Island closes 66 percent of polling places to cut election costs Raw Story. Yet more vote suppression.
Democrats — And Republicans — Are Growing More Worried Over Climate Change FiveThirtyEight
Rights groups appeal ruling upholding North Carolina voter ID law Reuters (EM)
'Free' Shipping Crowds Out Small Retailers Wall Street Journal
OSC's new whistle-blower office to offer tipsters up to $5-million Globe and Mail. Adrien: "
Now a cynic observer would wonder why it took so long..does this have anything to do with the statute of limitations for securities fraud?? Of course, the success of the program will depend on actual execution including actually enforcing the laws, imposing fines and collecting them..THREE conditions that are not necessarily fulfilled."
Massive Oil Theft By Pirates Costs Nigeria $1.5 Billion Every Month OilPrice (resilc)
Tech Stocks Are Bruised But Not Cheap Bloomberg
Why the Vampire Squid Wants Small Depositors' Money in 1 Frightening Chart Pam Martens and Russ Martens. Lambert featured this in Water Cooler yesterday, but worth checking out if you missed it.
Fed
What the Fed Statement Signals and Why Mohamed El-Eria, Bloomberg (furzy)

Economists React to the Fed Decision: 'More Optimistic…Than in March' WSJ Economics
No Great Technological Stagnation Nintil (resilc)
Class Warfare
Antidote du jour (furzy):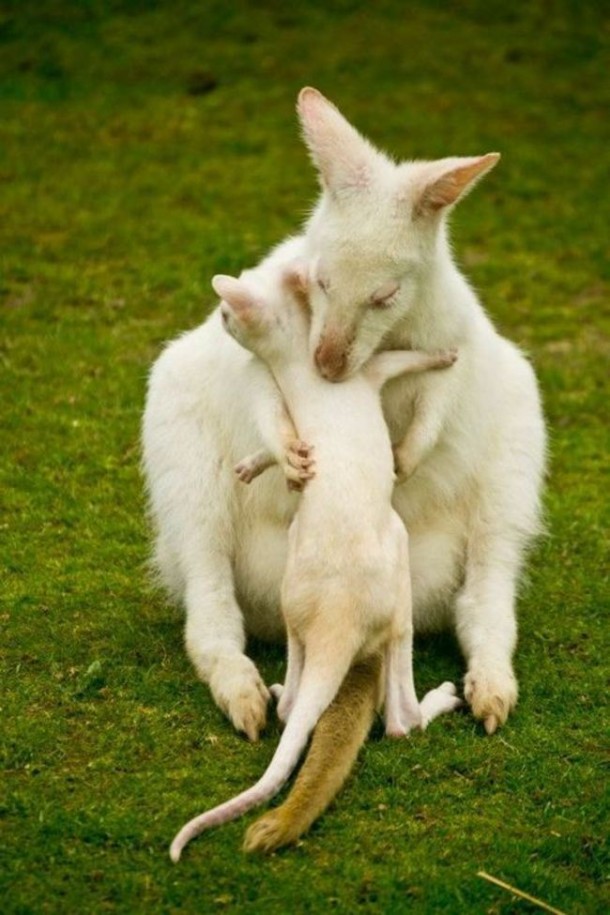 See yesterday's Links and Antidote du Jour here.