World's richest banker charged with £3m bribery Metro
From $10 Billion to Worthless in 8 Months: Solar Hype Financial Engineering at Its Finest MishTalk
Hey, Economist! What Did You Make of "The Big Short"? Liberty Street
Q: So the shorters were the heroes and almost everyone else was either dumb or outright fraudulent, right?

A: Well, some make the argument that these shorting activities enabled the market for (synthetic) CDOs to become substantially larger than it otherwise would have…
"Well," that's The Big Short's theme, which you'd think a review of it might mention: The crooks got away with fraud. Second, for "some" in "some make the argument," the Fed links to Joe Nocera in 2010, instead of Yves Smith in 2007, Bill Black in 2009, or, for that matter, Michael Burry in 2010 ("I Saw the Crisis Coming. Why Didn't the Fed?"). And each of these authors, even Nocera, uses the word "fraud." Are the sensibilities of the "economists working at the intersection of research and policy" who write Liberty Street so delicate that they can only use the word "fraud" in a question, but never in an answer?
What are the chances of a recession? Not what you'd think. Barry Ritholtz, WaPo
Unconventional Monetary Policy on Stilts Nouriel Roubini, Project Syndicate
A $700 Juicer for the Kitchen That Caught Silicon Valley's Eye NYT. Froth.
Unaoil
2016
Shaking Hands with the Hilldebeest LRB. Long read with good color on a Clinton fundraiser from an attendee's perspective.

Feel the Math Paul Krugman, NYT. Fun stuff. "Sanders doesn't need to drop out, but he needs to start acting responsibly." Shorter: Sanders has leverage, but he should never use it. And I love the "need to" formulation, don't you? Establishment fingerwagging at its finest. Could this column be peak Krugman? Sadly, we will only be sure in retrospect. Who will make the call?

Sanders wins most delegates at Clark County convention Las Vegas Sun and Thousands turn out for Clark County Democratic Convention KTNV

Sanders supporters outnumbered Clinton delegates by around 600 on Saturday, which means they'll make up a larger percentage of Clark County's delegates attending the state convention in May, despite Clinton's February victory in the county.

Looks like an enthusiasm gap. And Sanders has a post-caucus ground game. (Note that the final delegate count will only be determined at the state convention, still to come.)

Did Bernie Sanders Win Nevada? 5 Fast Facts You Need to Know Heavy

Cory Booker stumps in Milwaukee for Hillary Clinton Journal-Sentiel. If only private equity-lovin' Cory were Hispanic, he'd get Clinton's VP nod for sure!

State trend of voting for party front-runners could end Tuesday Journal-Sentinel

Clinton and Sanders Squabble Over New York Debate Dates WSJ. "The Sanders campaign balked at the offer of debating on April 4th, the night of the NCAA men's basketball finals."

33 state Democratic parties launder $26M from millionaires for Hillary Boing Boing. When Krugman, supra, writes that "Clinton has been raising money for other races; Sanders hasn't, and is still being evasive on whether he will ever do so. Not acceptable," he's demanding that Sanders help Clinton launder money, thereby legitimizing Clinton's approach to campaign finance, and delegitimizing his own.

How Bernie Can Win (But He's Not Going To Like It) Politico

Trump Does It His Way Maureen Dowd, NYT

In a revealing interview, Trump predicts a 'massive recession' but intends to eliminate the national debt in 8 years WaPo

Ted Cruz And The Wall Street Connection Roger Stone, Daily Caller. Stone seems suddenly ubiquitous, doesn't he?
American Anger: It's Not the Economy. It's the Other Party. NYT
Obama's plans for nuclear arsenal raise fears of new arms race FT
Andrea Mitchell's April Fools Joke Corrente
Syraqistan
3 Surprising reasons Saudi Arabia may be getting out of the Oil Business Juan Cole. Yves: "His acting as if forming a Sovereign Wealth Fund has anything to do with the Saudi's oil policy is embarrassingly off base."
ASEAN's destructive elites Myanmar Times (Furzy Mouse).
Bullets for rice: The massacre of protesting farmers in Kidapawan (video) Kilab Multimedia (Bill McKibben). Drought. And see also.
Class Warfare
Why Your Water Could Be Worse Than Flint's In These Times
$2.4 Billion Subway Stop Was Leaking Before It Opened NYT
Highlights From The 'Day of Action' That Drew Thousands Of Protesters Around Chicago Chicagoist
Antidote du jour (via):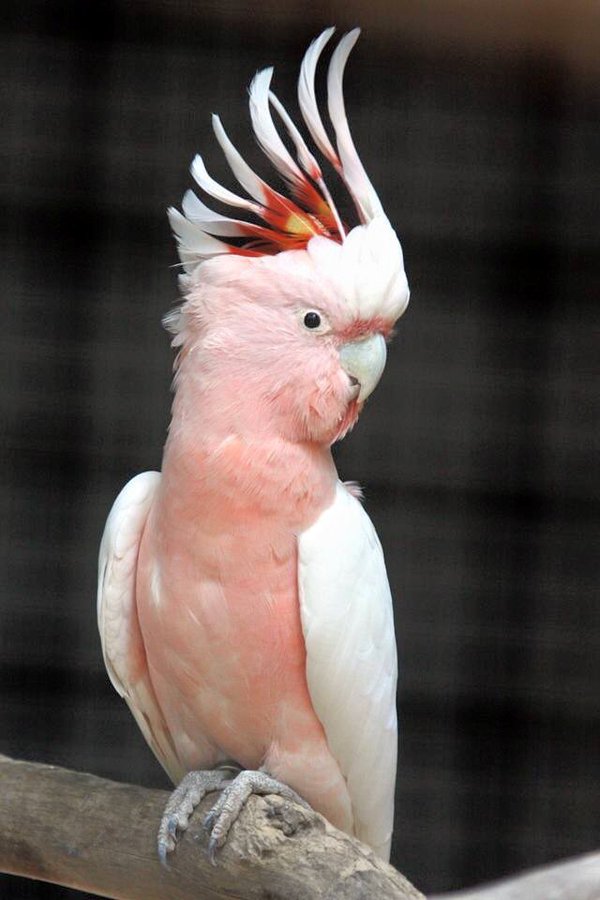 See yesterday's Links and Antidote du Jour here.